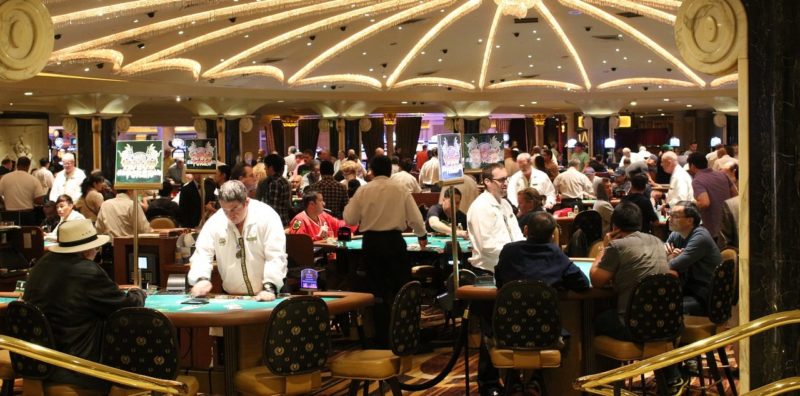 A Florida constitutional amendment giving voters the final say over any gambling expansion in the state is running far ahead of the 60 percent threshold required to pass.
Fresh polling from Voters in Charge, the group advocating approval for Amendment 3 this November, shows 71 percent of likely Florida voters back the initiative. If passed, the amendment would allow voters to determine the fate of expansion of casinos throughout the state.
Right now, state law permits casinos only at tribal facilities, though that restriction is somewhat relaxed in Broward and Miami-Dade counties.
If successful, Amendment 3 would bar the Legislature from passing any future laws to expand or restrict casino gambling. Instead, changes would have to be agreed upon by voters with a 60 percent majority.
"We start in a uniquely strong position," said Voters in Charge President John Sowinski.
"The simplicity of the amendment is its strength," he added. "Amendment 3 asks the simple question, 'Who do you trust: Florida voters, or the politicians and the lobbyists who influence them?'"
Hill Research Consultants conducted the survey between July 18 and 24, interviewing 1,029 Florida voters through a mix of mobile phones, landlines, and online surveys.
While some caution about internal polling — Voters in Charge is supporting Amendment 3, after all — there is little doubt these poll numbers bode well for the group. And despite the popularity of the proposal, the campaign is not taking any chances, gearing up for battle with a $30 million media buy to urge voters to say "Yes" in November.
"We are confident," Sowinski said, "but by no means are we complacent."
"We anticipate the gambling industry and its lobbyists will fight hard against Amendment 3 and we are ready for that challenge."