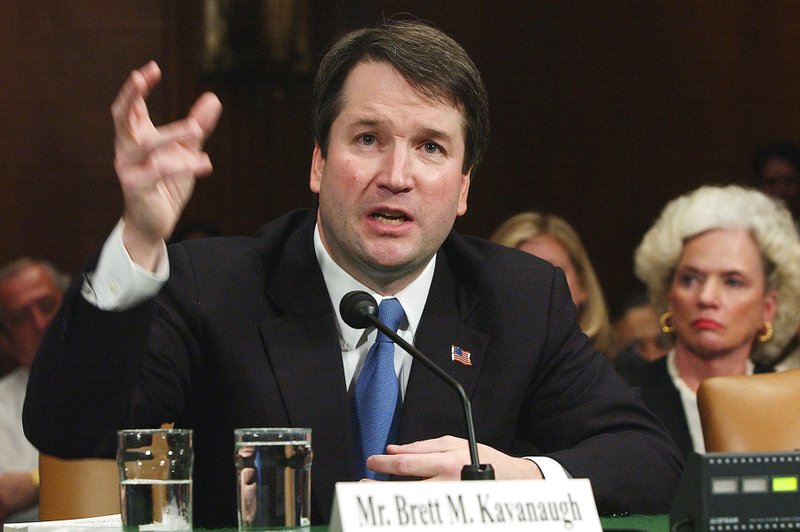 With confirmation hearings for Judge Brett Kavanaugh already proving contentious on Capitol Hill Tuesday, Gov. Rick Scott again slammed Sen. Bill Nelson for not meeting with the SCOTUS nominee (which Nelson's team spotlighted in August as a schedule conflict).
And, as has been the case when messaging on this subject before, Scott depicted Nelson as a tool of the D.C. Democratic establishment.
"I have taken the time to learn about Judge Brett Kavanaugh's record and it is clear he has the experience and objectivity to serve on the U.S. Supreme Court," Scott said. "Judge Kavanaugh has the highest possible rating from the American Bar Association and will work to uphold our Constitution – not legislate from the bench.
"Unfortunately, Bill Nelson has failed to do his job, pledging to vote against the nominee without knowing who it was and refusing to even meet with Judge Kavanaugh – choosing instead to ask rhetorical questions to reporters when he could have reviewed the judge's record face to face," Scott added.
Per Scott, "Nelson does not have the independence or courage to oppose his party bosses, and with Chuck Schumer and Nancy Pelosi controlling his vote, it's like Nelson doesn't even have one — which must be why he hasn't bothered to schedule a meeting."
"Either way, this failure is a dereliction of Bill Nelson's duty as a U.S. Senator and he should be ashamed for siding with party bosses in Washington over the people of Florida."
If this messaging seems familiar, it's because it is.
On Aug. 20, Scott's camp released a statewide ad, "Fair Hearing," which dinged Nelson for not meeting with Kavanaugh.
Nelson, per Fox News, is one of a few Senators whose votes up or down could be especially pivotal. But it is ultimately a thankless vote, according to the analysis: "Something to keep in mind: it's not as though a yea vote on Kavanaugh necessarily helps … Republicans will not call off the dogs, simply because they voted to confirm Anthony Kennedy's successor. Going along with Kavanaugh simply inoculates …  from criticism that they opposed Trump's Supreme Court pick.
Meanwhile, it's uncertain if there is a populist groundswell for the nominee. The Washington Post reports that Kavanaugh is underwater in its latest poll, with 38 percent supporting confirmation and 39 percent opposing.