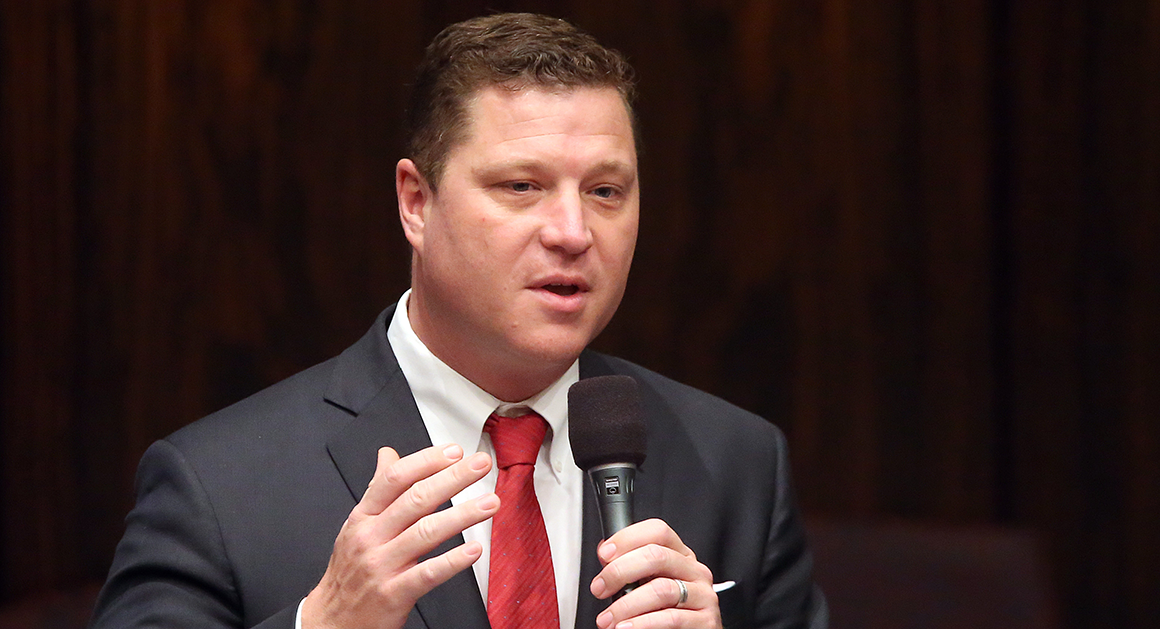 St. Petersburg Republican Sen. Jeff Brandes is holding another fundraiser Thursday for his re-election bid in Senate District 24, where he holds a better than 20-to-1 cash lead over Democratic challenger Lindsay Cross.
Among the several dozen names listed on the host committee for the St. Petersburg reception are former St. Pete Mayors Rick Baker and Bill Foster, Pinellas County Commissioners Jay Beyrouti and Karen Seel, Pinellas Clerk of the Court Ken Burke, Tampa Sen. Dana Young, former House Speaker Will Weatherford, St. Petersburg City Councilman Ed Montanari and state Rep. Kathleen Peters, who won the Republican nomination for Pinellas County Commission District 6 last week.
Brandes' event will be held in the Grand Ballroom of The Birchwood, 340 Beach Drive NE, starting at 5:30 p.m. Those looking for more information or to send in an RSVP can contact Rick Porter or Ivey Rooney via 407-849-1112 or [email protected].
SD 24 is among the seven state Senate seats Florida Democrats said they were targeting in the 2018 cycle, and early polling showed their initial recruit, trial lawyer Carrie Pilon, within 5 points of Brandes among likely voters. Pilon's campaign ended abruptly, however, due to unexpected health problems of a close family member.
Cross stepped in at the last minute and, while she was put in an unenviable position, she has been somewhat flat on the fundraising trail. As of Aug. 23, she had raised $48,725 for her campaign account and had about $44,250 in the bank.
She also failed to preserve the momentum built by Pilon's campaign when it comes to the polls. The first measure of the race since she became the Democratic nominee showed Brandes with a 39-19 percent lead over Cross. With 42 percent of voters undecided, there's room for growth for both candidates.
Brandes meanwhile, has raised about $820,000 for his campaign account, including $300,000 in self-funding, and had $531,370 on hand on Aug. 23. Should Cross start to catch up, Brandes has another $360,000 ready to deploy in his affiliated political committee, Liberty Florida.
SD 24 covers most of southern Pinellas except for the tip of the peninsula, which is included in neighboring SD 19. According to the most recent bookclosing report published by the Florida Division of Elections, Republicans hold a 4-point advantage in voter registrations within the district.
Despite the GOP advantage, SD 24 voted for Barack Obama twice before going plus-7 for Donald Trump in 2016.
The fundraiser invitation is below.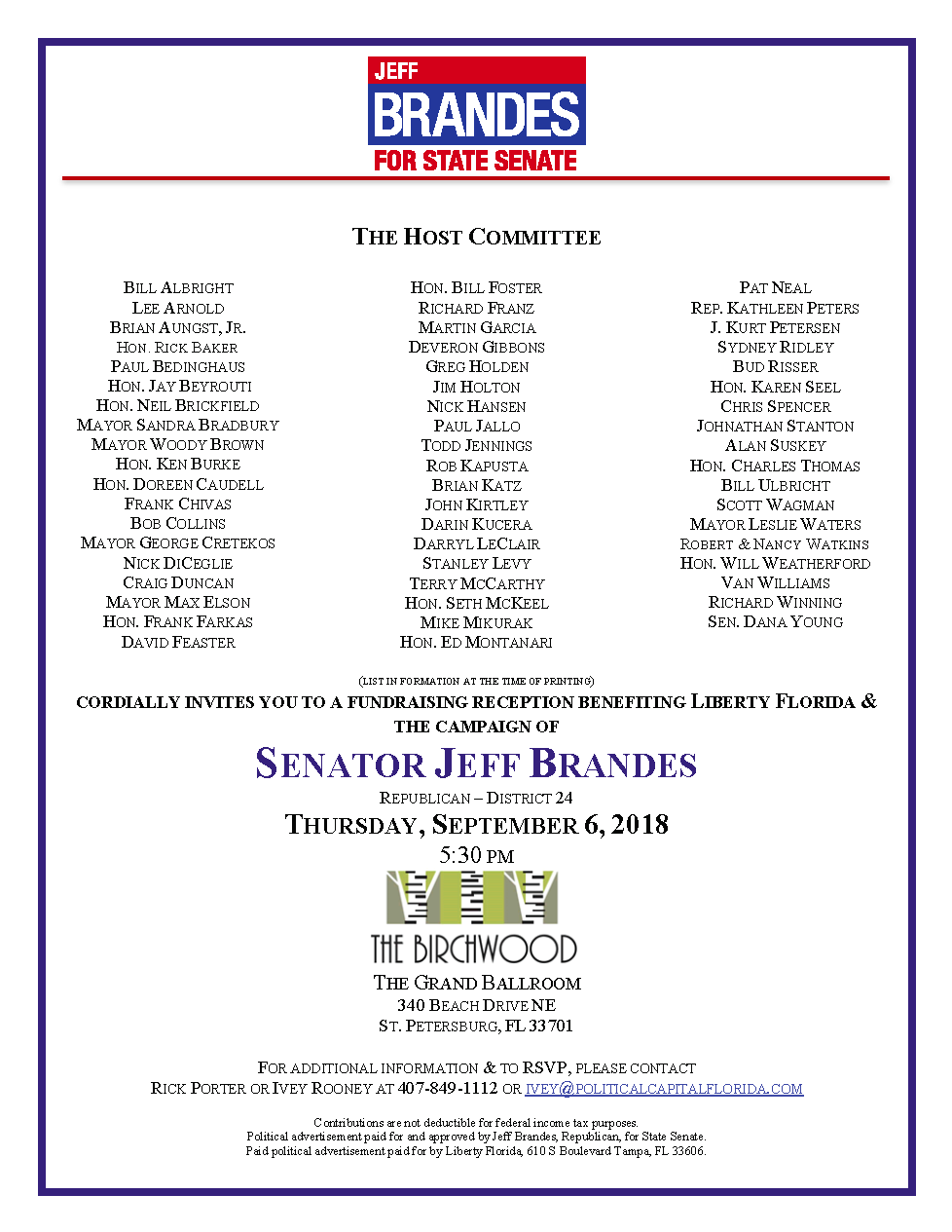 ___
Jeff Brandes is a client of Extensive Enterprises Media, the holding company that owns FloridaPolitics.com.