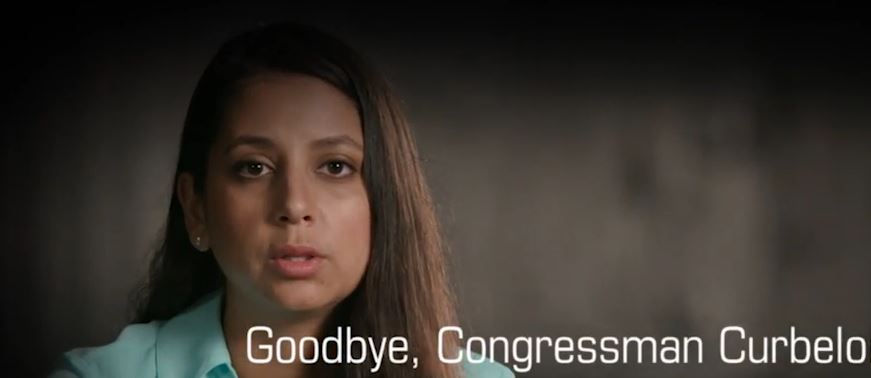 A new series of ads from the Democratic Congressional Campaign Committee knock U.S. Rep. Carlos Curbelo on his vote last year to repeal the Affordable Care Act.
The 30-second ads depict two fictional letters addressed to Curbelo.
The first spot, titled "Open Letter," imagines a health care executive thanking Curbelo for increasing his company's profits at the expense of voters' health care needs.
"Dear Congressman Curbelo, I'm following up on behalf of the insurance industry and our almost $75,000 in contributions," says the fictional health care executive portrayed in the ad.
"Thanks for voting with us to increase the cost of health care in your district. Thanks for voting to allow an 'age tax,' and thanks for voting to end protections for pre-existing conditions. Our profits are up! Here's another check to help you stop Debbie Mucarsel-Powell – who fought to increase access to affordable health care.
"Thanks, Carlos. Keep up the good work."
The GOP's efforts to repeal the bill were unsuccessful after the attempts to repeal failed in the Senate. Nevertheless, premiums shot up in 2018 throughout Florida as compared to the previous year.
It's possible they will increase further after Republicans successfully repealed the ACA mandate in the GOP tax bill which passed late last year.
The second ad, titled "Kathy," shows a mock Curbelo supporter who is now switching her vote in light of his decision to get rid of the ACA, otherwise known as "Obamacare."
"Dear Congressman Curbelo, I voted for you last time," the fictional voter begins.
"Then, back in Washington, you voted against me. You voted with [Donald] Trump and the Republicans to take away our health care. You voted to allow insurance companies to charge an 'age tax' on older Americans. And you voted to gut protections for those of us with pre-existing conditions.
"This time I'm supporting Debbie Mucarsel-Powell. She fought to save taxpayers money by lowering health care costs. Goodbye, Congressman Curbelo."
The DCCC is also releasing a Spanish version of that ad.
The Curbelo campaign responded to the ads, arguing insurers were actually in favor of the ACA.
"It's ironic how quickly Washington Democrats forget that big insurance endorsed the ACA because it guaranteed their profits and put special interests before patients," said Joanna Rodriguez, spokesperson for the Curbelo campaign.
"Mucarsel-Powell is clearly out of touch with the needs of our community if she's going to support a status quo of ever-increasing premiums and deductibles and fewer choices that make the insurance coverage Americans do have ineffective."
Curbelo's vote on the failed health care bill is likely to be a recurring issue in the general election contest between he and Mucarsel-Powell, his Democratic opponent in Florida's 26th Congressional District.
"Congressman Curbelo answers to his party, special interests and President Trump over his constituents in South Florida, and voters know that he has betrayed them in Washington," said Cole Leiter, DCCC spokesperson.
"Curbelo's vote to make healthcare more expensive for Floridians, particularly harming those who are older or living with pre-existing conditions, is a glaring example of how his loyalty to party and special interests hurts the community he is meant to represent. Debbie Mucarsel-Powell is the only candidate voters can trust to protect their affordable health care."
Election forecasters see this as a competitive race, though with Curbelo a slight to moderate favorite.