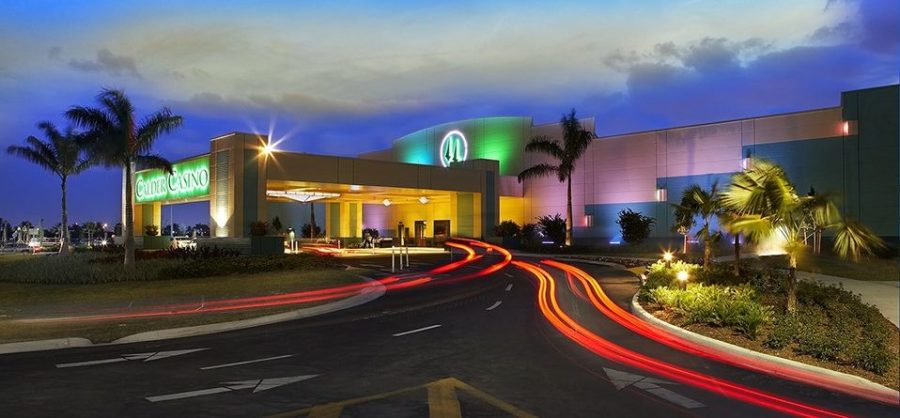 A Tallahassee judge has thrown out a case against the pari-mutuel formerly known as Calder Race Course, allowing it to keep its lucrative slot-machine license.
The 35-page final order by Administrative Law Judge Lawrence P. Stevenson dismissed the challenge by the Florida Horsemen's Benevolent and Protective Association (FHBPA).
The thoroughbred breeders and trainers had accused gambling regulators of erring when they allowed what's now known as Calder Casino to keep its slots even after demolishing the horse-racing grandstand beginning in 2015.
The challenge highlighted the growing tension between the greyhound and horse industries and racetrack operators, who have sought to do away with live racing while keeping more-profitable gambling activities such as slots and poker.
The Miami Gardens track, which no longer runs its own live horse racing, offers slots and electronic table games.
Under Florida law, slot-machine gaming areas must be "contiguous and connected to the live gaming facility." The horsemen's complaint alleged that the renewal of Calder's slot-machine license after the grandstand was torn down amounts to an "unadopted rule."
"The FHBPA misreads the statute," Stevenson wrote. "First, the statute's language is permissive: a slot machine gaming area may be located within the current live gaming facility.
"Second, the statute goes on to provide the pari-mutuel license holder with two other options for setting up its slot machine operation, neither of which logically requires the current live gaming facility to be capable of housing slot machines."
Calder began tearing down the grandstand about a year after its parent company, Churchill Downs, reached a deal with The Stronach Group, which owns Gulfstream Park.
Under the agreement, Gulfstream — about 8 miles away — runs 40 races a year at Calder, the minimum number of live races required for Calder to maintain its slots license.
Tracks in Florida are generally required to continue running live dog or horse races to have slots and card games that make those facilities more money. Decoupling, removing the live racing requirement, has failed in the Legislature in recent years.
Calder is seeking a separate OK from state gambling regulators to completely get out of the horse racing business. Its petition for a declaratory judgment was turned in to the Department of Business and Professional Regulation's Division of Pari-Mutuel Wagering.
The petition asks whether it "can discontinue the operation of thoroughbred races and instead operate a full schedule of jai alai performances while maintaining its status as an 'eligible facility.' "
__
Background provided by The News Service of Florida, republished with permission.
Main photo: Calder Casino – CC BY-SA 4.0.