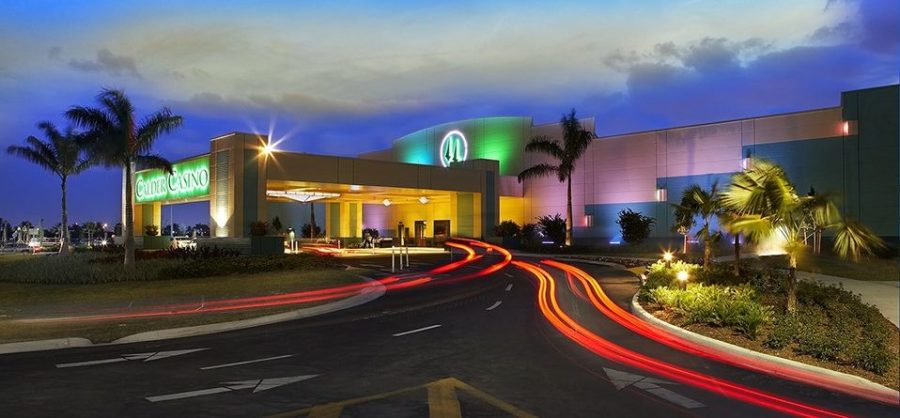 A Tallahassee judge is challenging a Florida thoroughbred horsemen's group to convince him he shouldn't throw out a challenge of a South Florida track's gambling permit.
Administrative Law Judge E. Gary Early on Wednesday gave the Florida Horsemen's Benevolent and Protective Association (FHBPA) till next Wednesday to show him why he shouldn't dismiss what he called "an impermissible collateral attack" on Calder Casino's summer jai alai permit, issued this February. 
In an order to show cause, Early noted that the FHBPA's "injury is based entirely on the issuance of the permit, and its effect on (the association) and the racing industry as a whole." The case is against the Department of Business and Professional Regulation's Division of Pari-Mutuel Wagering, which regulates gambling. 
The latest case again emphasizes the heightened strain between the greyhound and horse industries and racetrack operators, who continue trying to get rid of live racing but hold on to lucrative games like slots and poker. (The pari-mutuel previously went by the name Calder Race Course.)
Calder now wants to ditch horse racing entirely to switch to jai alai games. Indeed, the association's complaint said "many, if not a majority, of FHBPA's members are year-round residents of Florida, many of whom will be substantially affected by the major disruption in South Florida's racing calendar."
The FHBPA already lost a legal round this week, when another administrative law judge allowed Calder to keep its lucrative slot-machine license. The Miami Gardens track, which no longer runs its own live horse racing, offers slots and electronic table games.
Calder began tearing down its horse racing grandstand in 2015, about a year after its parent company, Churchill Downs of Kentucky Derby fame, reached a deal with The Stronach Group, which owns Gulfstream Park.
Under the agreement, Gulfstream — about 8 miles away — runs 40 races a year at Calder, the minimum number of live races required for Calder to maintain its slots license.
Tracks in Florida are generally required to continue running live dog or horse races to have slots and card games that usually make facilities more money. Decoupling, or removing the live racing requirement, has failed in the Legislature in recent years.
Calder is seeking to completely get out of the horse racing business by discontinuing "the operation of thoroughbred races and instead operat(ing) a full schedule of jai alai performances while maintaining its status as an 'eligible facility.' "

Pari-mutuels, particularly in Broward and Miami-Dade counties, covet summer jai alai permits because at a minimum they allow a facility to open a card room and offer simulcast betting.
__
Background provided by The News Service of Florida, republished with permission. Main photo: Calder Casino – CC BY-SA 4.0.