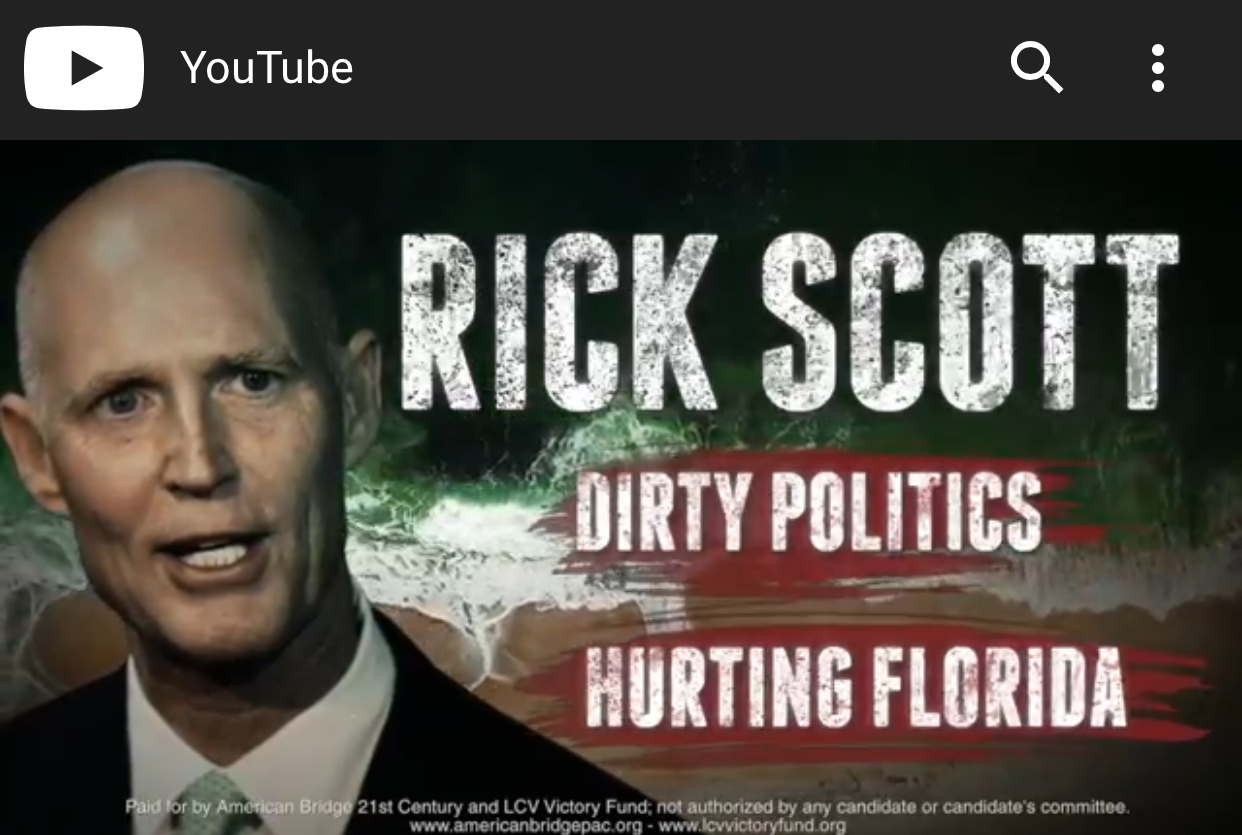 Gov. Rick Scott, currently in a "too close to call" Senate race with incumbent Bill Nelson, faces renewed criticism for the ecological crisis on Florida's waterways.
On Thursday, the League of Conservation Voters Victory Fund and American Bridge dropped a digital ad charging Scott with "spinning the facts on clean water and the devastating toxic algae crisis."
Scott cut $700 million from Florida's Water Management Districts early in his tenure.
"For years, Rick Scott slashed environmental protections while raking in hundreds of thousands from big polluters – all at the expense of Floridians," said Clay Schroers, LCV Victory Fund National Campaigns Director.
"Scott is trying to pin the blame on anyone but himself," Schroers added, "but slimy spin won't change the fact that Rick Scott cut $700 million from water management."
"Rick Scott only looks out for himself and his wealthy cronies, and now Floridians are paying the price," said American Bridge Communications Director for Senate Campaigns Joshua Karp.
"The toxic algae that is making families sick and devastating small businesses is Rick Scott's fault – and count on Floridians to hold him accountable in November," Karp added.
The LCV has already targeted Scott, naming him a member of its "dirty dozen" — a list of the worst polluters in the country. Scott's team disputes that characterization.
Expect groups aligned with Sen. Nelson to continue linking Scott to the algae crisis, especially because it is an issue of concern for NPAs and even some Republicans.
Nearly 12 percent of Republican voters voted against Scott in the Senate primary, and that number was closer to 20 percent in counties of the state dealing with the direst consequences from polluted waters.