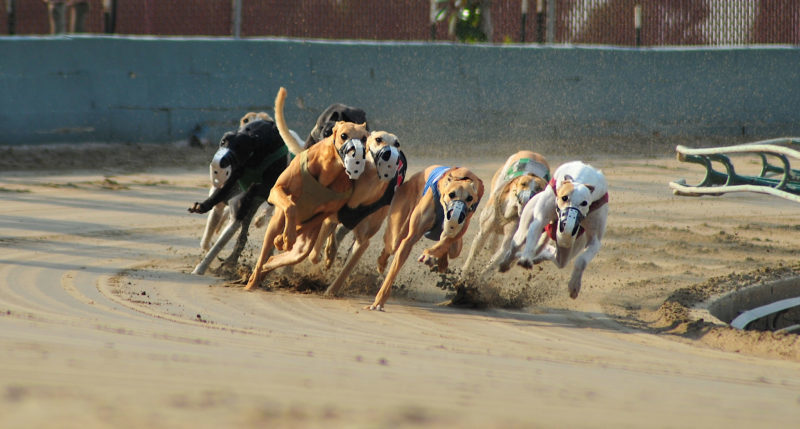 The Florida Supreme Court on Friday ordered a proposed constitutional amendment that would ban betting on live greyhound racing back on the ballot, reversing a lower-court judge.
Now, if approved by at least 60 percent of voters in November, the measure could sound the death knell of the state's 87-year-old greyhound industry. In Florida, live dog racing is still conducted at 11 tracks.
The court, in a 6-1 decision, overturned a previous order by Circuit Judge Karen Gievers, who ruled that Amendment 13's ballot title and summary would mislead voters, calling it "outright 'trickeration.' " Justice Peggy A. Quince dissented.
The majority made three main findings:
— The amendment's language saying "humane treatment of animals would become a fundamental value of the people of Florida" …"does not have any independent legal significance" and 'its omission from the ballot summary does not render the ballot language clearly and conclusively defective."
— The ballot text itself does not "mislead voters about the effects Amendment 13 would have on other forms of gaming" – that is, none – because "a reasonable voter would understand" that other kinds of gambling like cards and slots "will continue without material change."
"If Amendment 13 is adopted, the only activities which will change in a material way are dog racing in Florida and wagering thereon, which will cease," the opinion says.
— The ballot title, "Ends Dog Racing," won't "mislead voters to believe all wagering on dog racing would be prohibited, even though in-state betting on out-of-state (simulcast) racing would be allowed to continue" because "a reasonable voter would not interpret" it that way.
Jack Cory, spokesman and lobbyist for the Florida Greyhound Association, which filed the legal challenge, said his group was "disappointed in the decision today, but it is now on to the next race, 'NO ON ALL in November!' "
The racing ban is one of eight amendments OK'd by the 2017-18 Constitution Revision Commission (CRC); 13 amendments in all have been set for the ballot. Amendment 13 was the first to be struck down by a trial court judge.
In a statement, Cory said the proposed constitutional change was made from "false and misleading information," mentioning what he called the creation of "freestanding casinos" — a point the majority refuted, however. "This is the reason that you should not put issues like this into the Florida Constitution."
Quince said in a short dissent that "there is no reasonable way for a voter to know whether, by voting yes for this amendment, they are also voting to either suspend or expand" other gambling.
"… Amendment 13 would waive an important condition of licensure for operators of card rooms and slot machines whose licenses arose out of their pari-mutuel dog racing permits," she wrote.
Pari-mutuels in Florida usually are required to continue running live dog or horse races to have slots and card games that make those facilities more money. A move afoot called "decoupling," removing the live racing requirement, has failed in the Legislature in recent years.
The Protect Dogs-Yes on 13 campaign, which is promoting passage of the amendment, said in a statement the challenge "was a desperate attempt to prevent voters from having a voice on whether greyhound confinement and deaths should continue."
The campaign has bipartisan support from Republicans — Attorney General Pam Bondi and  Congressman Matt Gaetz — and Democrats — state Rep. Carlos Guillermo Smith and House District 47 candidate Anna Eskamani, to name a few.
"This is a major victory for Florida's greyhounds and as an animal lover, I am absolutely elated by the court's ruling," Eskamani said in a text message. "I have no doubt that Floridians will overwhelmingly support Amendment 13 and end the cruel industry of greyhound racing in our state."
The challenge "was filed because greyhound breeders know that when Amendment 13 appears on the ballot, Floridians will vote 'yes' for the dogs," the campaign added. "Florida has a proud tradition of leading on animal welfare, and we are confident Amendment 13 will pass in November."