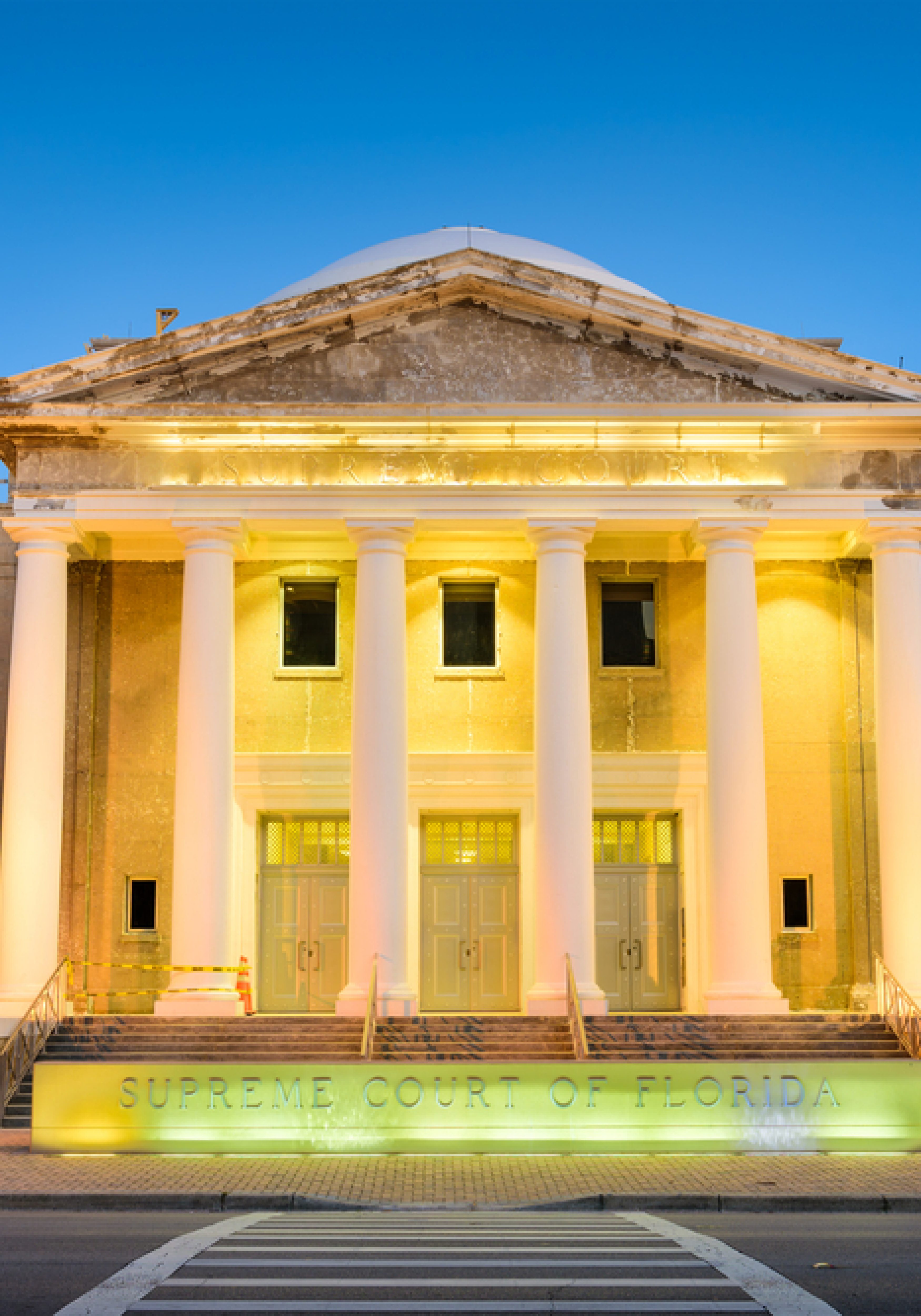 Justice Jorge Labraga joined the Florida Supreme Court's conservative wing in ruling that the Constitution Revision Commission's Amendment 6 including a crime victims 'bill of rights' may appear on the November ballot.
"We hereby reverse the circuit court's judgment and vacate the injunction prohibiting the Secretary of State from action to place the Constitutional Revision Commission's Revision 1, designated as Amendment 6 and titled 'Rights of Crime Victims; Judges,' on the ballot," the court said in a 4-3 decision.
"No motions for rehearing will be permitted," it added.
The justices did not explain their reasoning regarding the amendment, sometimes referred to as Marsy's Law, but said a full opinion would follow.
In addition to expanding victims' rights, the amendment would raise judges' retirement age from 70 to 75, and limit the deference courts give to government agencies' interpretations of laws and regulations.
In addition to Labarga, Chief Justice Charles Canady and Justices Alan Lawson and Ricky Polston voted to OK the amendment for voter consideration. Justices Fred Lewis, Peggy Quince, and Barbara Pariente dissented.
The decision came one day after the justices heard oral arguments in the case.
Circuit Judge Karen Gievers, sitting in Tallahassee, on Aug. 27 had ordered the amendment stripped from the ballot, ruling that the title and summary to appear before the voters did not "fully, fairly, and accurately" describe the amendment; was "misleading;" and did not meet "truth in packaging" requirements for submission to the voters.
In a statement, ACLU of Florida Executive Director Howard Simon said he was "disappointed" that the court did not reject Amendment 6 for being "misleading." He and others complained that the amendment would expand victims' rights at the expense of criminal defendants, and that the ballot language did not make that clear.
"The rights of victims of crime are already protected by Florida law, though Amendment 6's appearance on the ballot suggests otherwise," he said.
"The amendment would upset the balance between the rights of victims and people accused of crimes by deleting part of our constitution that balances the rights of everyone involved in a criminal case," Simon said.
The state had argued such concerns were misplaced.
"Voters have the common sense to understand that criminal and juvenile procedure are the subject of statutes and procedural rules, and the state Constitution will supersede any conflicting statute or rule," the government's brief argued.
Tallahassee litigators Mark Herron, challenging the amendment, and Barry Richard, arguing for Marsy's Law for Florida, were involved in the case along with lawyers from the Office of the Attorney General.