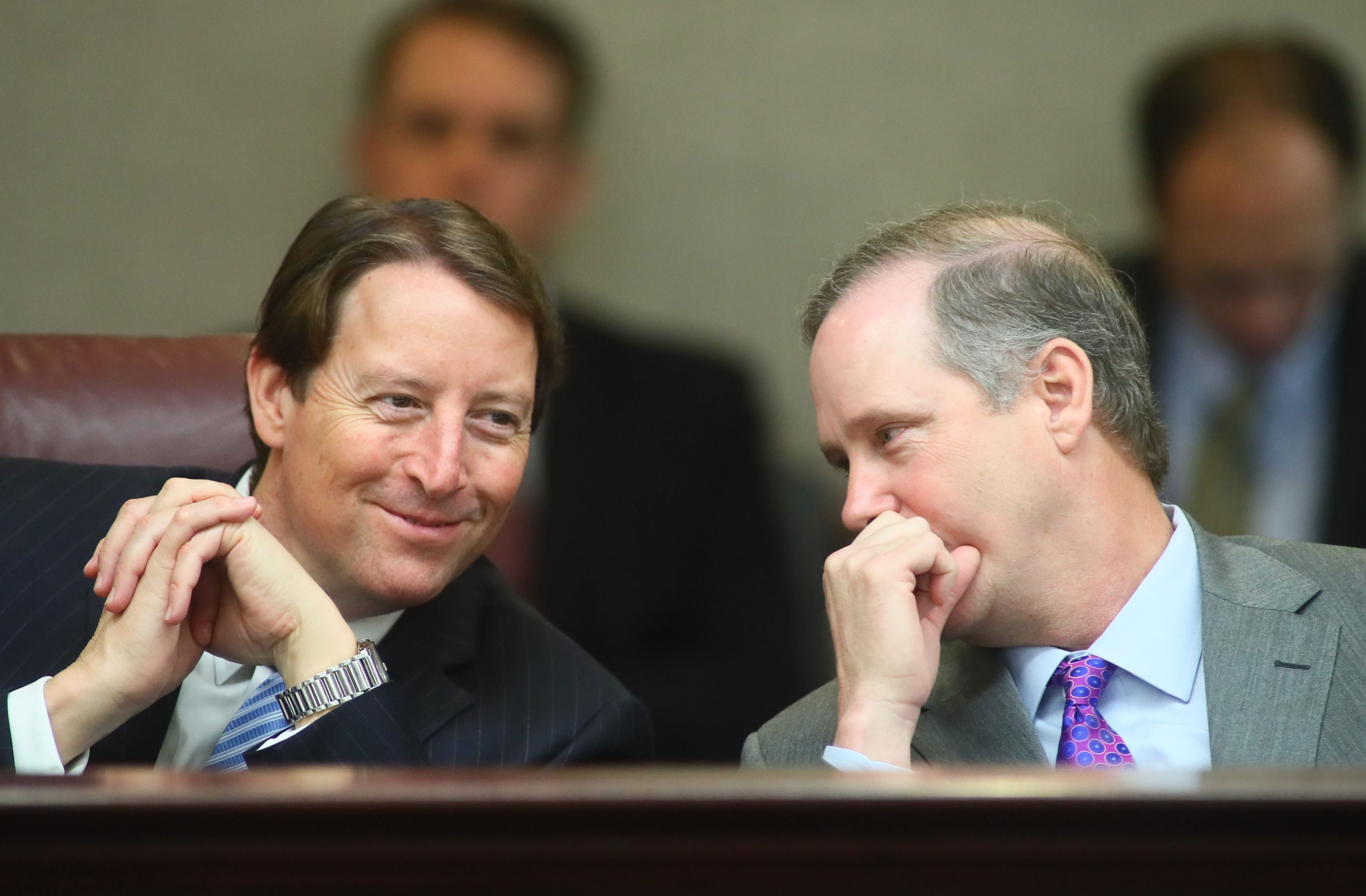 State Senate President Bill Galvano, Majority Leader Wilton Simpson and Fort Myers Sen. Lizbeth Benacquisto will be in Tampa next Friday to help four area Senate candidates boost their campaign accounts ahead of the November general election.
The Sept. 17 event will be held in the Snowy Egret Room on the second floor of the Grand Hyatt, 2900 Bayport Drive, from 5 p.m. to 7 p.m. The invitation doesn't list a suggested contribution for attendees, though it does ask that they send their RSVPs to [email protected] or call (813) 965-1043.
The reception will benefit the re-election efforts of incumbent Sens. Jeff Brandes of St. Petersburg, Tom Lee of Thonotosassa and Dana Young of Tampa, while also providing a boost to former Republican Rep. Ed Hooper, who is the party's nominee in the race for Pinellas- and Pasco-based Senate District 16.
Lee, Brandes, Young, and Hooper are all running in seats being targeted by Florida Democrats in the fall, though Brandes is likely safe because the candidate initially recruited by the party, trial lawyer Carrie Pilon, withdrew because of the unexpected health problems of a close family member.
He now faces Lindsay Cross, and recent polls show that he has a 39-19 percent lead with 42 percent of voters undecided. He also has more than $890,000 on hand between his campaign and political committee, Liberty Florida, while Cross has managed to build only a $44,250 war chest since tagging in for Pilon at the end of July.
Young and Hooper face much tougher battles, however.
Young is up against House Minority Leader Janet Cruz in Senate District 18, and though she holds a strong fundraising advantage, polling has shown the two Tampanians neck and neck with Cruz holding a slim advantage.
To give Young a boost, the Galvano-chaired Florida Republican Senatorial Campaign Committee recently stepped in with a new TV ad dogging Cruz for her past property tax blunders.
It's the same situation in Senate District 16, where Hooper is up against former Democratic Rep. Amanda Murphy — despite a sixfold money advantage and hitting TV early on, Hooper trailed Murphy by two points in an early August poll of their general election showdown.
Lee's Senate District 20 is the safest of the bunch. He won re-election without opposition two years ago, when the seat also voted plus-8 for President Donald Trump. Through the end of August, Lee had $122,500 in hard money while his opponent, Wesley Chapel Democrat Kathy Lewis, had virtually exhausted her $17,850 in campaign fundraising during her primary contest against Tampa Democrat Joy Gibson.
Election Day is Nov. 6. The fundraiser invitation is below.