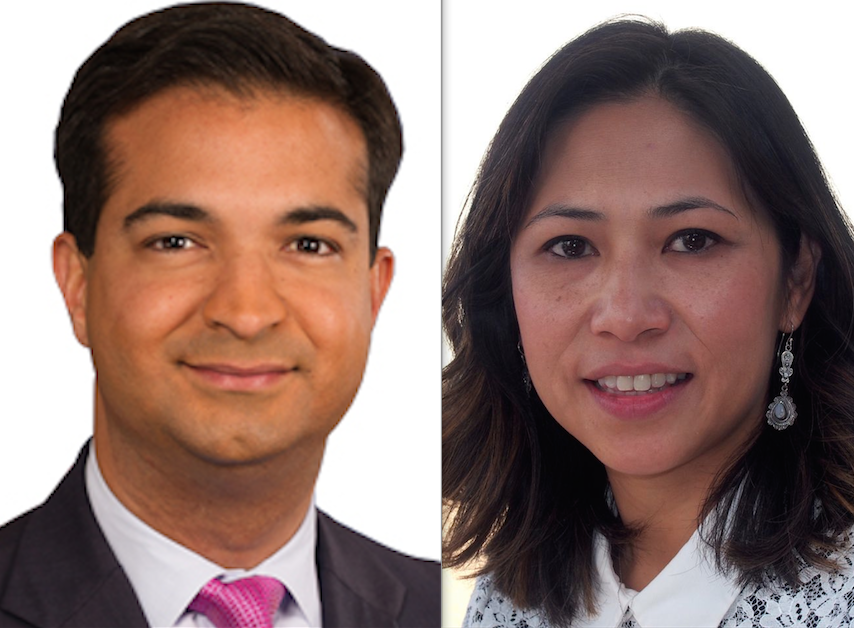 Two Florida Congress members engaged in tight re-election battles expressed their fears about "deep fake" videos and called on intelligence leaders to assess the threat.
U.S. Reps. Carlos Curbelo, a Miami Republican, and Stephanie Murphy, an Orlando Democrat, signed a letter with U.S. Rep. Adam Schiff, a California Democrat, calling on Director of National Intelligence Dan Coats to publicly report on implications of new technology in meddling with democracy.
"You have repeatedly raised the alarm about disinformation campaigns in our elections and other efforts to exacerbate political and social divisions in our society to weaken our nation," the letter reads.
"We are deeply concerned that deep fake technology could soon be deployed by malicious foreign actors."
Convincing Deceptions
Deep fake videos earned public notice this summer when a video produced by Buzzfeed, seeming to show former President Barack Obama siding with the villain in Black Panther and describing President Donald Trump in salty terms, went viral. The words, the video revealed, were actually spoken by comedian/Obama impersonator Jordan Peele.
But Murphy, a member of the House Armed Services Committee, said the threat posed by the videos must not be laughed off.
"Deep fake technology can be used by our enemies to undermine our nation's security and democracy, which is why the Intelligence Community must provide a comprehensive report to Congress on the threat posed by deep fake technology," she said.
"We need to know what countries have used it against U.S. interests, what the U.S. government is doing to address this national security threat, and what more the Intelligence Community needs to effectively counter the threat."
Curbelo agreed, saying fake video technology held the potential to disrupt every facet of society, including elections.
"With implications for national security, human rights and public safety, the technological capabilities to produce this kind of propaganda targeting the United States and Americans around the world is unprecedented," Curbelo said.
"As with any threat, our Intelligence Community must be prepared to combat deep fakes, be vigilant against them, and stand ready to protect our nation and the American people from enemies looking to exploit this new technology."
Schiff said the DNI should work with Congress to publicize the threat.
"Deep fakes could become a potent tool for hostile powers seeking to spread misinformation," he said. "The first step to help prepare the Intelligence Community, and the nation, to respond effectively is to understand all we can about this emerging technology and what steps we can take to protect ourselves."
Personal Threats
Schiff holds a special interest as the ranking Democrat on the House Intelligence Committee. But for Curbelo and Murphy, the threat of misinformation hits close to home. Most political prognosticators list the Florida representatives among the incumbents within their parties facing the tightest re-election fights this fall.
Curbelo, a two-term incumbent, faces consistent fundraiser Debbie Mucarsel-Powell. While a Democratic poll in August showed Curbelo winning by 7 percentage points, Florida's 26th Congressional District still gets listed in the toss-up column for RealClearPolitics. Cook Political Report recently moved the race to "Lean Republican" but categorized the contest as a toss-up until August.
Murphy, a freshman who took down Republican U.S. Rep. John Mica in 2016, stands today as the only Democratic House member in Florida on serious defense this November. While most handicappers place Florida's 7th District in the "Lean Democrat" column, many observers (ahem) say she faces a serious challenge from state Rep. Mike Miller, who emerged last month as the Republican nominee.
Regardless, both representatives already have enough to deal with without someone circulating video on Facebook showing them cheering for supervillains.
No specific threats have yet surfaced — at least publicly — indicating foreign powers will use deep fakes to sow unrest in House elections this November, but with a Russian meddling investigation dominating business in Washington, the potential surely induces anxiety for incumbents fearing close losses.
In their letter, the three congressional authors ask Coats to assess the ability of foreign powers to produce the counterfeit videos, identify whether any intend to target the United States with misinformation and outline how the threat can be countered.
The lawmakers ask Coats to bring back a report as soon as possible, but no later than Dec. 14. Of course, the lawmakers themselves will need to secure their own re-election well before that deadline arrives.