The primaries are now well behind us.
The parties have unified. Ops for losing candidates have moved into other campaigns (or endeavors).
If you pay attention, there is — at times — a crispness in the morning air.
And while that coolness may be fleeting, it's an augury of the inevitable march of time.
The days will shorten. By late October, we will have a sense of who is in the best position to win state races — including a state House and a local Congressional race, each of which could be an augury of the oft-discussed "blue wave."
Campaign season feels endless during the primary slog. But as we get inside of eight weeks before the general election, the news cycles speed up, and what was hypothetical moves ever closer toward the inevitable.
DeSantis leaves Congress
Per Fox News, U.S. Rep. Ron DeSantis has resigned from Congress, with the pressures of the gubernatorial campaign requiring a full-time commitment to the race.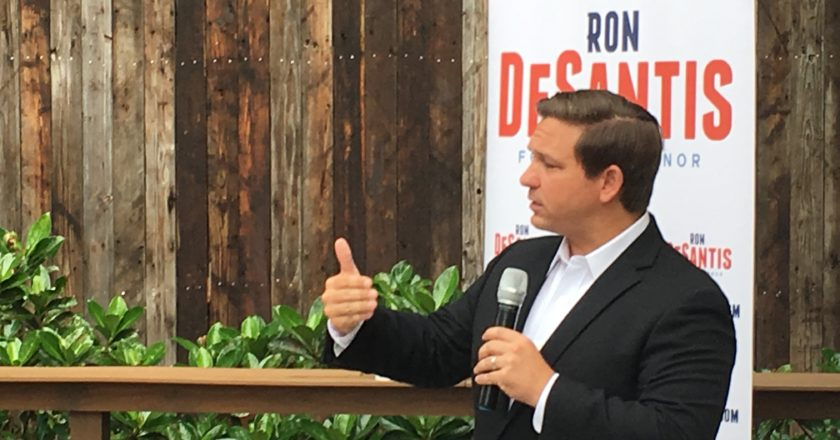 DeSantis, whose district runs from St. Johns County south past Daytona, was a third-term Republican.
DeSantis sent a letter Monday to House Speaker Paul Ryan announcing his immediate resignation.
"As the Republican nominee for Governor of Florida, it is clear to me that I will likely miss the vast majority of our remaining session days for this Congress. Under these circumstances, it would be inappropriate for me to accept a salary," DeSantis said.
DeSantis' Democratic opponent, Tallahassee Mayor Andrew Gillum, has not indicated he would resign his post in kind.
Soderberg builds momentum
While it's by no means certain that Ambassador Nancy Soderberg will be successful in her Congressional bid, the facts are that she is showing a lot of strength as the general election campaign kicks off.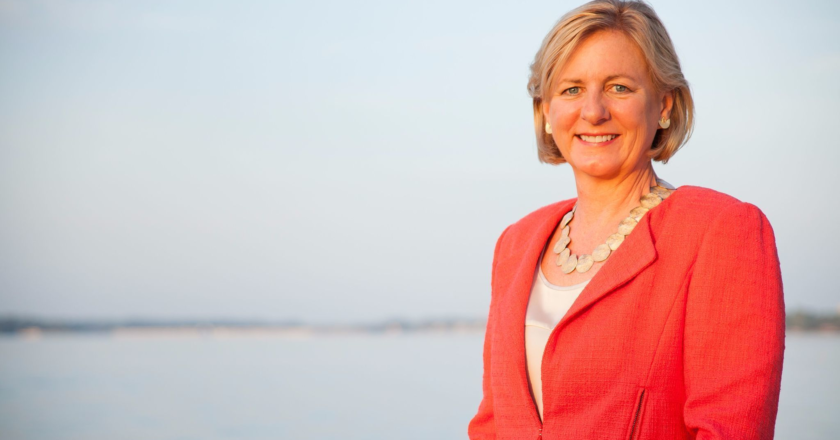 Soderberg's campaign crossed the $2 million threshold on the strength of over 7,500 contributions this election cycle, a campaign release trumpeted Monday.
"We continue to be blown away by the grassroots support driving our campaign," Soderberg said.
Soderberg's Republican opponent, Mike Waltz, a former Green Beret and aide to VP Dick Cheney, has raised over $1 million for the campaign, and doesn't expect to have to raise that much to beat Soderberg in a district that has voted Republican in the last two election cycles, including +17 for President Donald Trump.
On Monday, Soderberg's campaign produced a poll showing the race too close to call. Waltz's campaign was skeptical, suggesting that Democrats may have been oversampled to get that result.
Bean cash haul
State Sen. Aaron Bean, whose district encompasses Nassau and part of Duval County, crossed the $200,000 cash on hand threshold as of his latest finance report.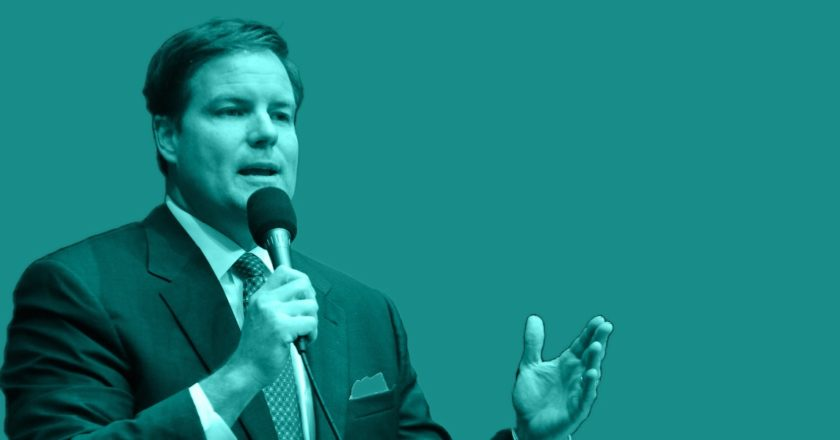 Bean brought in $2,525 to his campaign account and $6,666 to that of his Florida Conservative Alliance political committee between Aug. 24 — 31. He has just over $100,000 in his campaign account and another $102,000+ in his committee kitty.
The Jacksonville Association of Firefighters donated the maximum $1,000 to his campaign account, offering the most locally notable name on his donor roll.
Regarding the $6,666 to his committee account, that came from Spring Hill Hospital and Brooksville Hospital, both sharing an address in Antioch, Tennessee.
Bean's opponents face cash flow deficits compared to the incumbent.
Democrat Billee Bussard, a Jacksonville journalist of long standing, raised $1,660 in the week between Aug. 24 — 31. She has nearly $5,000 on hand.
Libertarian Joanna Tavares has not raised money, and has $40 on hand.
Senate District 4 has a strong GOP plurality. Of its just over 360,000 voters, almost 175,000 are Republicans, with 94,000+ Democrats and the rest being NPAs.
Polson builds cash lead 
Democrat Tracye Polson is confident in her ability to take what is now a Republican-held seat in House District 15, and that confidence will only be bolstered after the latest financial reports in the race.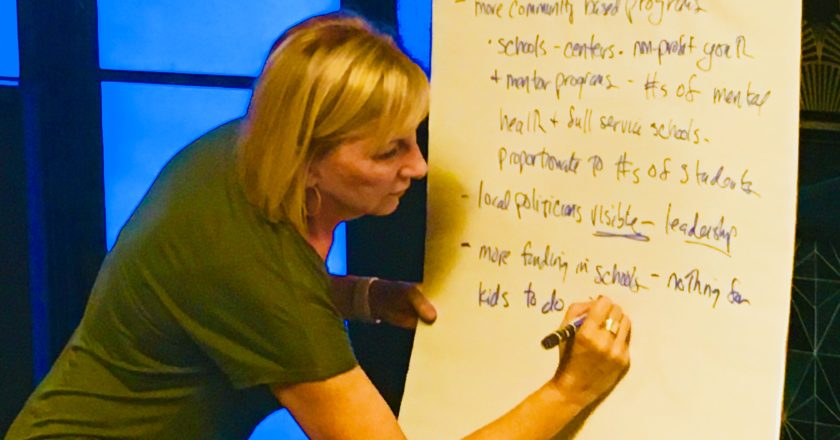 During the period from Aug. 24 to 31, Polson stretched her lead over Wyman Duggan, a Republican lobbyist whose backing from the Jacksonville establishment has not translated into winning the money race.
Polson brought in $6,042 to her campaign account, giving her $145,000+ in hard money. She also raised $3,100 for her committee account, which now has $41,000 on hand.
Duggan, conversely, raised $187,000 ahead of a primary, which he won with just 40 percent of the vote despite being the only candidate on television, with over $100,000 committed to ads where Jacksonville Mayor Lenny Curry vouched for the candidate.
He has less than $7,000 on hand now, with no money raised in the week after the primary. Polson has, at least for the moment, a more than 25-to-1 cash on hand edge over the establishment candidate.
Despite the cash lead, expect Polson to keep pushing. She knows that the machine never runs out of gas.
Fischer draws $11K in one week
While Duggan may have some issues, another Curry ally is winning his own fundraising war.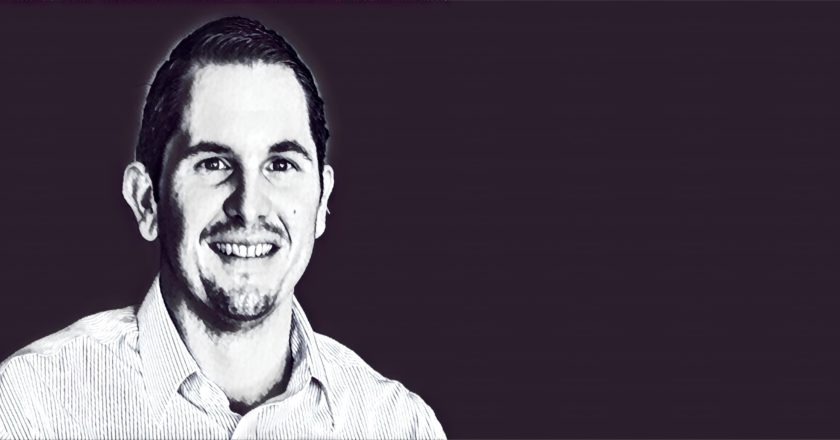 State Rep. Jason Fischer, a first-term Republican from Jacksonville, faces a general election challenge — and judging from the first week of post-primary fundraising, he takes it seriously.
Between his campaign account and that of his political committee, Conservative Solutions for Jacksonville, Fischer brought in $11,000 in the week leading up to Aug. 31, giving him roughly $200,000 on hand as he faces his first election against Democratic opposition.
Fischer's campaign account saw $10,000 of the action, buoyed by donors with organizational interests, including the National Federation of Independent Businesses, Rep. Travis Hutson's First Coast Business Foundation political committee, and the Jacksonville Jaguars.
Fischer's opponent, retired CSX lifer Ken Organes, is at a cash disadvantage, with just over $31,000 on hand as of Aug. 31.
HD 16 is decidedly GOP, with 55,612 Republicans compared to 35,750 Democrats and 27,788 NPA voters.
Curry favored by donors, again
Curry has raised over $2.5 million for his re-election bid next year, after $221,000 in August receipts between his campaign account and that of his Jacksonville on the Rise political committee.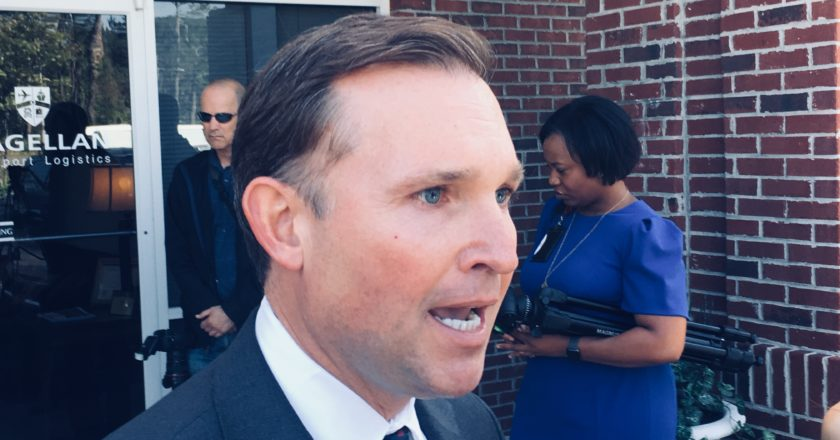 Curry's campaign account took in $33,000 of that number; it now has $428,730 raised, with over $414,000 on hand. The committee raked in $188,000, boosting it to $2.138 million raised and $1.66 million on hand.
The committee donors reflect a statewide interest in Curry's re-election, exemplified best by the First Amendment Fund (a committee primarily funded by the committees of Sens. Joe Negron and Bill Galvano and Rep. Gayle Harrell) going $25,000 deep.
Local interest abounds also. The Rogers Towers funded Committee for Economic Development and Advocates for Business Growth accounts donated, as did the JAXBIZ political committee of the Jacksonville Chamber.
Thus far, Curry faces nominal competition for the March election. Between them, his four opponents have raised less than $2,500.
Speculation swirled that Jacksonville City Councilwoman Anna Brosche (a Republican like Curry) was to file this week, and some of those speculators contend she has over a million dollars in commitments should she run.
Former Times-Union columnist (and seeming future campaign asset) Ron Littlepage poured petrol onto the fire Monday evening.

Parental leave props
The conservative Washington Examiner lauded Jacksonville's soon-to-be-ratified policy ensuring six weeks of parental leave for new biological parents under city employ.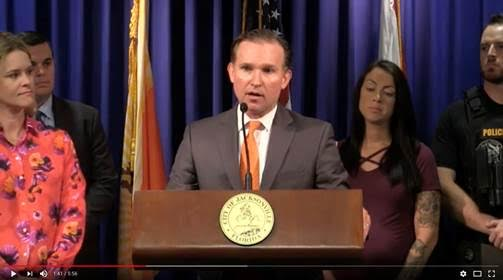 "Only three states require paid parental leave: Rhode Island, California, and New Jersey. This development in Florida is exceptional because the mayor has found a way to offer it to his employees, without being forced to, and in a way that doesn't cost taxpayers additional funds," the Examiner contends.
"Paid parental leave is a controversial topic, particularly among conservatives, who are usually against it, because politicians usually want a state to force employers to offer it or raise taxes to pay for it," the editorial continues, noting that Curry's friend Marco Rubio is one of the few conservatives to push for the policy on a federal level.
Firefighters make NYC trip
WJXT offered the best report in the local market on last weekend's trip to New York for the Jaguars' season opener. Curry and local firefighters were on hand.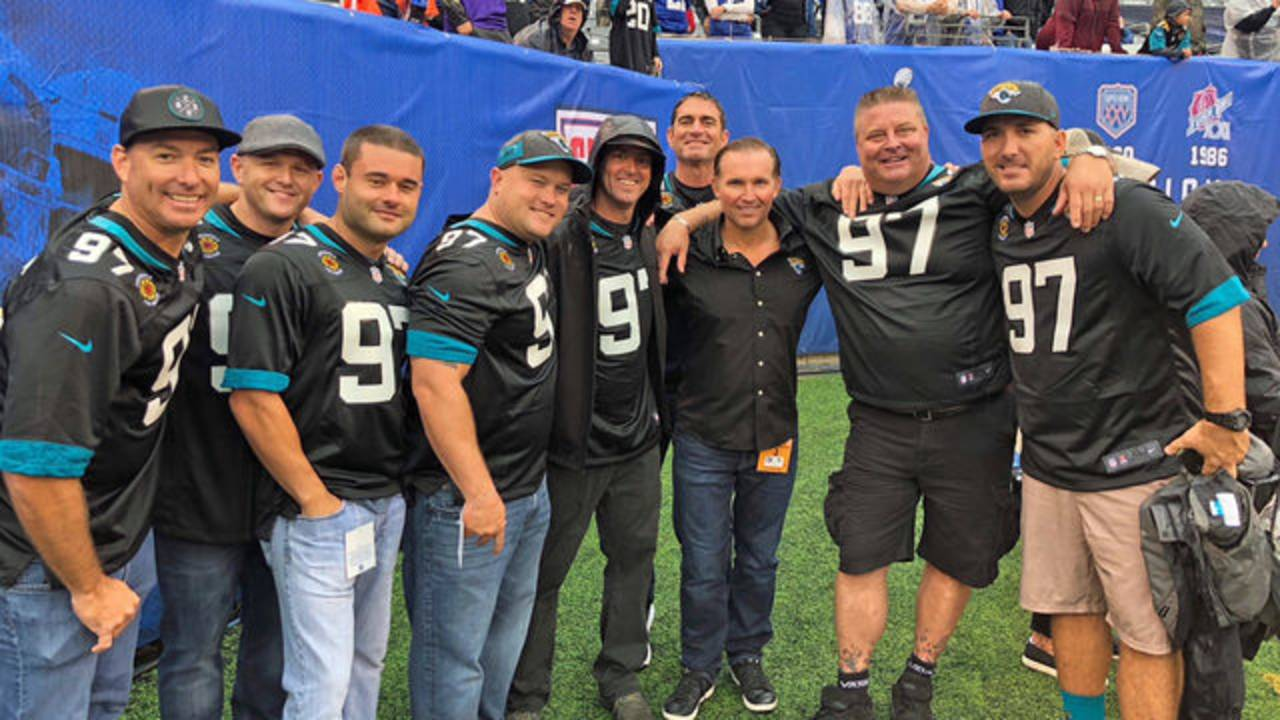 Firefighters make the pilgrimage every year, commemorating the first responders whose lives were taken on 9/11/2001. This year, with the Jags playing in East Rutherford, things went a bit different, courtesy of Jaguar defender Malik Jackson.
"When he heard Jacksonville firefighters were going up to the 9/11 ceremony, he provided them with custom jerseys and tickets to the game between the Jaguars and Giants. He even met up with them on the sidelines for photos," WJXT reports.
Morgan gets establishment nod
Jacksonville City Councilwoman Joyce Morgan faces a former two-term Councilman, Bill Bishop, in her re-election bid.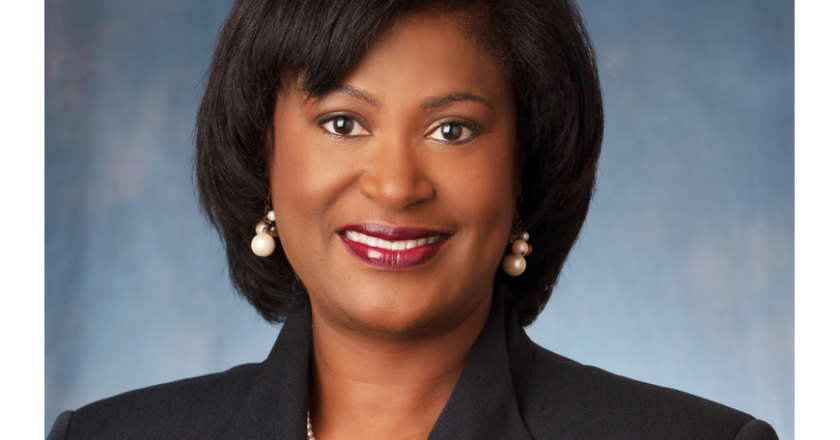 After one month of running an active campaign, Morgan, a Democrat representing the Arlington area, has taken the cash lead over the stalled-out operation of Bishop, who is just three years removed from drawing nearly 20 percent citywide in the Mayor's race.
The Morgan/Bishop race is the latest piece of evidence that political prominence in Jacksonville can be an ephemeral thing.
Bishop abandoned his citywide run for an easier race earlier this year, but Morgan's early momentum suggests that even a district race may prove daunting for his political comeback.
From the Jacksonville Jaguars and owner Shad Khan to the powerful bestbet empire and the Fraternal Order of Police, what's clear is that the donor class backs Morgan over Bishop.
Morgan raised $15,697 and has nearly $14,500 in hand after her first month's fundraising, which puts her over the peripatetic Bishop operation, which continues to combine slow fundraising and high recurring costs.
Bishop has just over $12,000 on hand after 11 months of fundraising, including a $700 haul in August that merely defrayed some of the costs of his campaign consulting.
Bishop and Morgan are the only two candidates in the District 1 race.
Fiorentino, Delaney named Florida's 'most influential'
The Fiorentino Group's Marty Fiorentino and John Delaney are among those listed on Florida Trend's inaugural list of the 500 Most Influential Floridians.
In establishing the roster, Florida Trend began with categories used by the Bureau of Economic Analysis of the U.S. Department of Commerce. Also, there were some rules of thumb: No elected officials, and no more than three people from any one firm.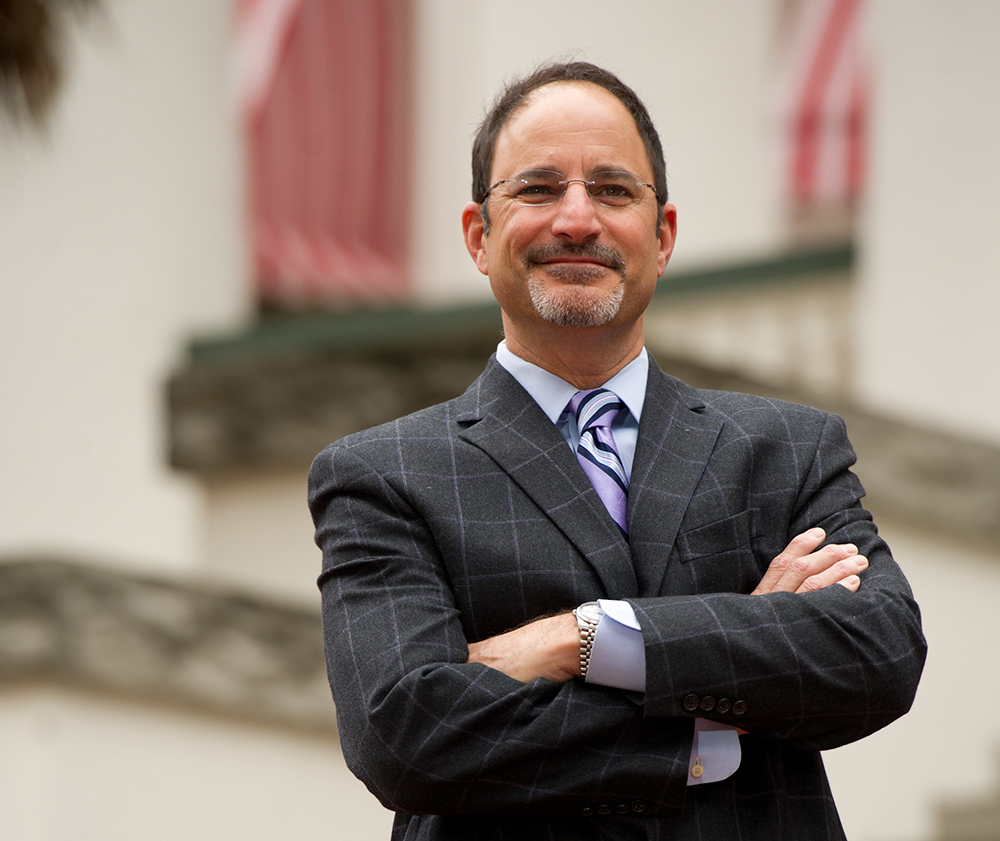 Both Fiorentino and Delaney — a former Jacksonville Mayor and recently retired as president of the University of North Florida — made the cut in the category "professional services."
"When I was chairman of the Jacksonville Port Authority, we created separate airport and seaport authorities," Florida Trend quotes Fiorentino in his entry. "This was a big community issue and was greatly debated. It took a lot of outreach and advocacy to get this done."
Delaney is noted as part of a "collaborative governmental relations effort between the Fiorentino Group, one of the city's leading consulting and advocacy groups, and Rogers Towers, an old-line law firm that's a fixture in Jacksonville."
Personnel notes
Per the Jacksonville Daily Record, some big names have board action.
"The Jacksonville Port Authority elected four officers to its board of directors. Chair John Falconetti, chairman and CEO of Jacksonville-based Drummond Press Inc.; vice chair John Baker, executive chairman of FRP Holdings Inc.; treasurer Jamie Shelton, president of Bestbet Jacksonville; and secretary Wendy Hamilton, president, Eventide Investments of Florida Inc," the JDR reports.
Additionally, "Kerri Stewart, JEA's chief customer officer, joined Groundwork Jacksonville's board of directors. Before joining JEA, Stewart served as chief of staff for Curry and chief administrative officer for Mayors John Peyton and Alvin Brown.
On the campaign side, Jenny Busby (the former aide to Tommy Hazouri and U.S. Rep. Al Lawson) will be on the ground this fall helping Polson in the HD 15 race. Busby is the second Hazouri aide to be enlisted in the Polson quest (Haleigh Hutchison being the first).
Groups unite for affordable senior housing
Aging True, a nonprofit organization that provides senior housing services, and Tampa workforce housing developer Blue Sky Communities are receiving $16.6 million in federal funding to renovate a third Aging True senior apartment building in downtown Jacksonville.
Cathedral Townhouse, a 50-year old 177-unit apartment building located at 501 North Ocean Street, will receive an update of its major building systems, life safety, accessibility, and energy efficiency. All units will receive new kitchens, lighting, flooring, and upgrades of plumbing and electrical systems and exterior painting. The work is expected to begin in the second quarter of 2019 and be completed by late next year.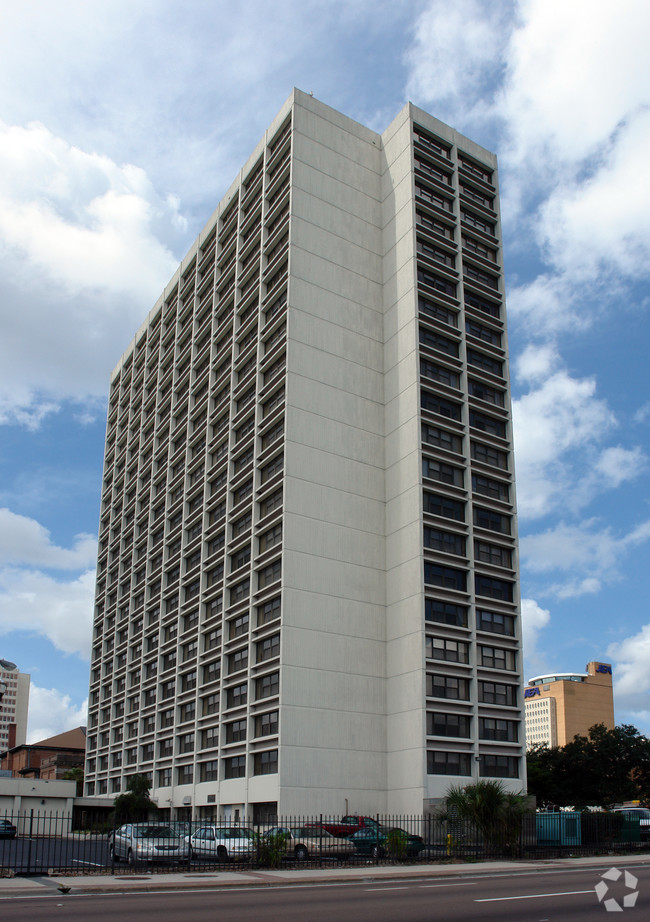 Renovation of Cathedral Townhouse is the third Aging True senior affordable apartment building renovated by Blue Sky.
In 2016, Blue Sky completed a $10 million renovation of Cathedral Terrace, a 240-unit tower built in 1974 and located 701 North Ocean Street. Funding for the project came from Florida Housing Finance Corp. 4% tax credits, Jacksonville Housing Finance Authority and the City of Jacksonville State Housing Initiative Program (SHIP).
This year, Blue Sky will complete the $12 million in renovations for Cathedral Tower, a 203-unit apartment building located at 601 North Newnan Street that was built in 1968.
UNF named a 'Best Regional University'
For the eighth consecutive year, U.S. News & World Report has named the University of North Florida among its "best regional" universities in the South.
UNF was ranked No. 42 in the region this year, up six spots from last year. The university was also ranked No. 14 in the "Top Public Schools" list, No. 29 in the "Best Colleges for Veterans" list, No. 58 in the list of the "Best Value Schools," and No. 82 in the list of "Best Undergraduate Engineering Programs."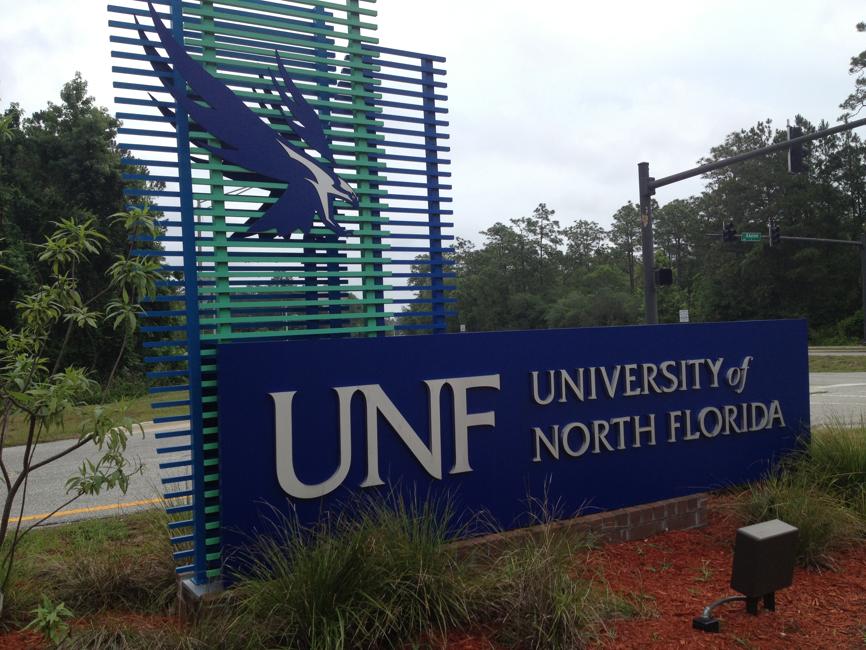 "I take great pride in being able to lead a university that is of the caliber of the University of North Florida," UNF President David Szymanski told WJCT. "The University is showing up in nearly every national college ranking, putting UNF at the top of some very impressive lists. These accolades are a true testament to our outstanding faculty and staff as well as the talents of our phenomenal students."
In its rankings, U.S. News & World Report use a combination of a school's academic reputation, graduation and retention rates, faculty resources, student selectivity, financial resources and alumni donations.
Jacksonville Zoo offers discounted admission for Hurricane Florence evacuees
Jacksonville Zoo and Gardens is offering $10 general admission to the Zoo to evacuees from Hurricane Florence. The discount applies at the gates to those with IDs from Georgia, South Carolina and North Carolina.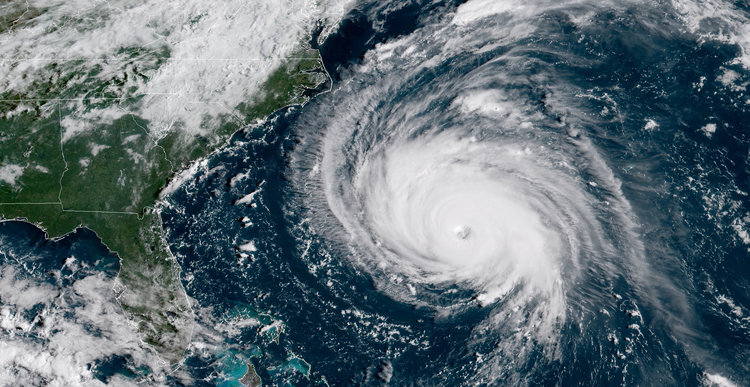 As Jacksonville Zoo and Gardens recovered from damage sustained from Hurricane Irma one year ago, the Zoo understands that routines can be disrupted, particularly when people are away from home and worried.
A day at the Zoo can be just the thing to lift spirits.
To entertain those seeking shelter from Florence, the zoo is celebrating the opening of the great ape African Forest exhibit, and Dinosauria in its final weeks. Also, the Fiesta del Jaguar event is set for Saturday, Sept. 15.
The Zoo would also like to extend good luck to all the zoos and aquariums in the path of the storm and the dedicated keepers who are there to take care of their animals.
For more information on the fun happenings at the Zoo, visit www.jacksonvillezoo.org.
Jags' much-anticipated rematch with Patriots almost here
Sunday will mark 237 days since that Sunday afternoon in Foxborough, Massachusetts when the Jacksonville Jaguars were five minutes away from going to the Super Bowl. Jacksonville was hanging onto a 20-17 lead over the New England Patriots, but could not hang on long enough, especially with Tom Brady on the other side of the ball.
The lead should have been bigger earlier in the period when Jags' linebacker Myles Jack stripped Dion Lewis of the ball for a fumble and had clear sailing into the end zone and a 27-10 lead. The officials inexplicably said Jack was down, so no touchdown and eventually, no Super Bowl.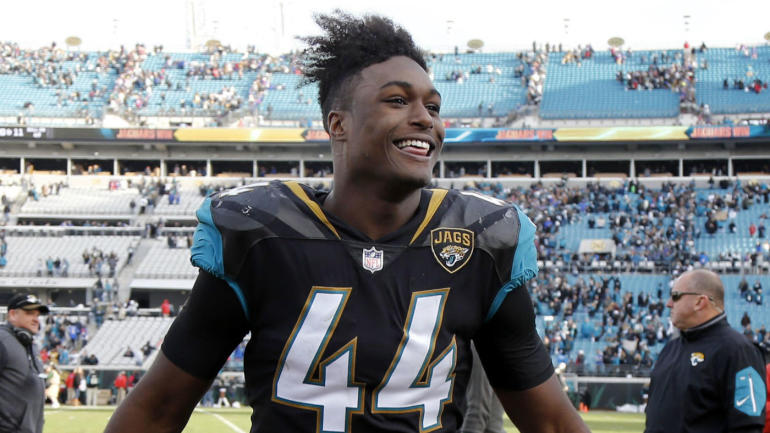 Jaguars' fans have been waiting for Sunday's appearance by Brady and the Patriots since the day the schedule was announced in the spring. So have the Jaguars' players.
"Myles Jack wasn't down" shirts, posters and maybe even a flyover, will be present in and around TIAA Bank Stadium. The noise level will be as great as it has ever been.
In other words, imagine tens of thousands of Jalen Ramseys out there.
This is as good of a time as any to play the Patriots, who are without their star wide receiver Julian Edelman as he serves a four-game suspension for using performance-enhancing drugs. Other Patriots are also dinged up, but all-world tight end Rob Gronkowski is ready to go and will be targeted early and often by Brady.
For the Jaguars, workhorse running back Leonard Fournette is nursing a sore hamstring, which could press T.J. Yeldon and Corey Grant into leading roles if Fournette cannot play. Coach Doug Marrone said, "we're going to give it some time and see where we are when it's time to start testing it."
That would be some time Friday, which means it could be a game-time decision on whether the second-year back can give it a try. If not, the backup running backs will be counted upon, or if that doesn't work, call on quarterback Blake Bortles to pass the Jags to victory, or the league's top defense may be able to add some points themselves.
While winning Sunday will not compensate the painful loss in January, it can put a good-sized Band-Aid over the wound.
Last updated on September 14, 2018