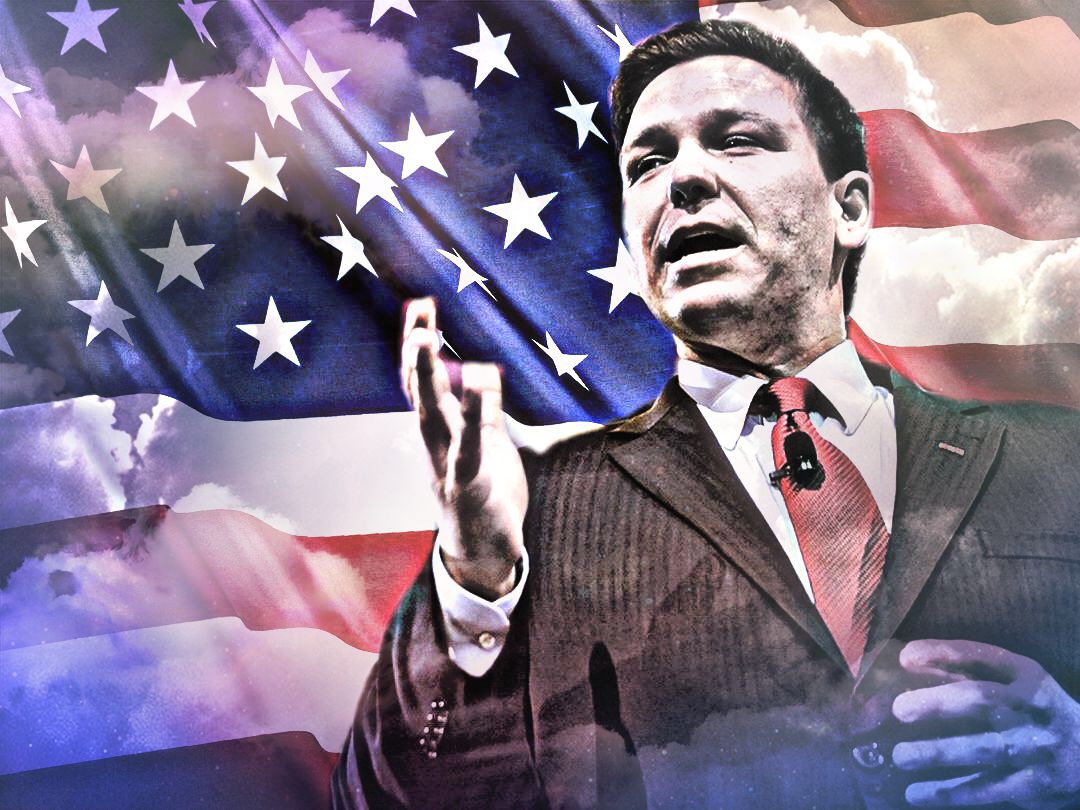 A group of prominent Florida Democratic politicians, including one Congresswoman, one State Senator, and the former United Nations Ambassador running for DeSantis' former seat in Congress, excoriated Republican Gubernatorial nominee Ron DeSantis Thursday for his opposition to the Violence Against Women Act.
U.S. Representative Lois Frankel, State Senator Annette Taddeo, and Ambassador Nancy Soderberg discussed DeSantis' "unconscionable vote."
The bill was first signed into law in 1994, and has required reauthorization since; it is due next to lapse at the end of the month. In a measure of the continued bipartisan support for the law, 46 House Republicans wrote a letter to Speaker Paul Ryan urging a timely reauthorization of the legislation.
However, DeSantis — who resigned from Congress this week — is not one of them. And for Democrats eager to paint DeSantis as a right-wing ideologue, the 24 year anniversary of the legislation offers an opportunity to remind voters of the stakes of the November election.
U.S. Rep. Frankel described DeSantis as "one of the most anti-woman and extreme members of the Congress" who "even went against members of his own party" in opposing the "bedrock of the federal government's response" to domestic and sexual violence women face.

"One in four women in this country will be subject to domestic violence at some point in their lives," Frankel noted, with 100,000 reported instances of domestic violence in Florida in 2016 — a "fraction" of how many incidents there actually are.
DeSantis' opposition to this act is "deeply disturbing," said Frankel.
State Sen. Taddeo noted that DeSantis' vote against the bill was "radical and extreme," even in a year where those terms are thrown around.
"Regardless of party, we've been able to say that victims need care and law enforcement needs tools," Taddeo said, to fight this scourge.
"DeSantis' 2013 vote against the act," said Taddeo, "sends a message to women who have been abused: 'I don't stand with you'."

Immigrant women and farm worker women, Taddeo said, are particularly affected.
"DeSantis' no vote was an attack on women … but especially on immigrant women," Taddeo said.
Soderberg was in the White House when the bill became law, and described DeSantis' vote as "unconscionable," yet of a piece with other votes against bills that would help women and victims of sexual assault.
Soderberg noted that DeSantis has an anemic 37 percent favorable rating in his former district (per a poll her campaign conducted), and that her opponent, Mike Waltz, is a "carbon copy" of DeSantis.
"As the country moves forward, candidates like DeSantis and Waltz are stuck in the past," Soderberg said.
We reached out to the DeSantis campaign ahead of the call for comment, but response was not offered to the Democrats' claims regarding his 2013 vote.