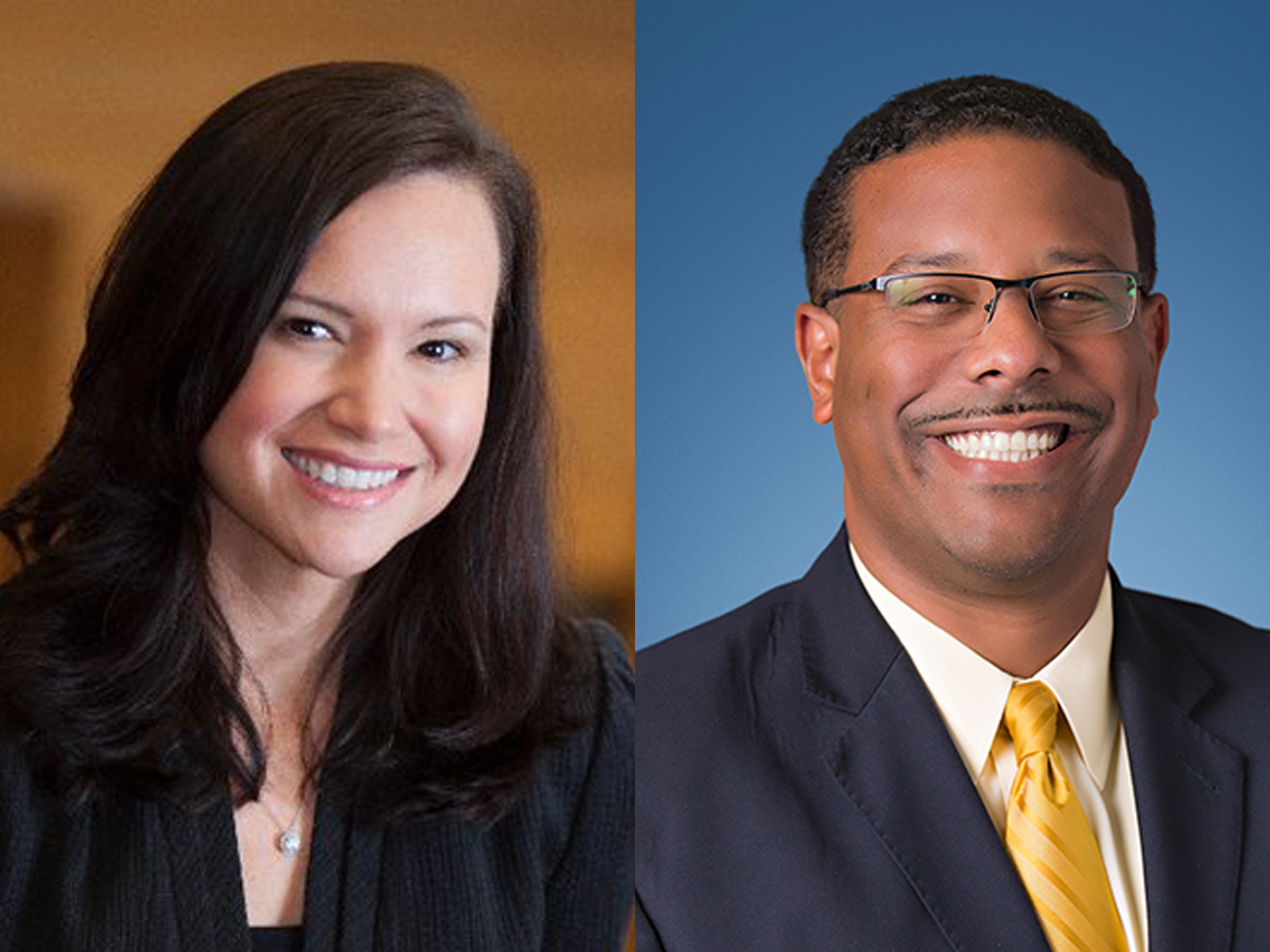 Republican candidate Ashley Moody is leading her Democratic counterpart Sean Shaw in the 2018 race for Attorney General, according to the latest survey from St. Pete Polls. 
When asked, "If the election for Attorney General were held today, who would you vote for: Republican Ashley Moody or Democrat Sean Shaw," 46 percent said Moody and 44 percent said Shaw, with roughly nine percent undecided.
The poll was commissioned as part of "Wellness Week," a collaboration between Florida Politics, St. Pete Polls and Empowering Wellness.
The takeaway: Moody seems to be the one Republican leading in these polls; all of the others had Democrats ahead.
In other questions, 71 percent said they "support the Florida law that allows the use of medical marijuana if approved by a doctor," with nearly 22 percent opposed and 7 percent undecided. That tracks with the passage rate of the 2016 constitutional amendment authorizing medicinal cannabis.
Asked whether they "approve or disapprove of the way current Attorney General Pam Bondi has handled medical marijuana," 23 percent approved, 42 percent disapproved and 34 percent were unsure.
"In the race for Attorney General would you rather support a candidate who would continue Bondi's policies on medical marijuana or one would you prefer a candidate who supported medical marijuana?" For the current policy were 26 percent, with 58 percent leaning toward a changed policy. Another 15 percent said they were "unsure."
Respondents also were asked: "Sean Shaw is a strong supporter of medical marijuana and, if elected, would end the state's opposition to patients' ability to smoke medical marijuana. Knowing this, are you more or less likely to support Shaw?" A little more than 46 percent said they'd be more likely, 32 percent were less likely, and 21 percent said it would make no difference.
The poll was conducted through an automated phone call polling system. The results were then weighted to account for proportional differences between the respondents' demographics and the demographics of the active general election voter population for the state of Florida. The weighting demographics used were political party, race, age, gender and media market.
The voters polled were chosen at random within the registered voter population within the state of Florida. Voters who said they were not planning to vote were excluded from the results below. The scientific results shown for the questions below have a sample size of 1,657 and a 2.4 percent margin of error. The confidence level is 95 percent.