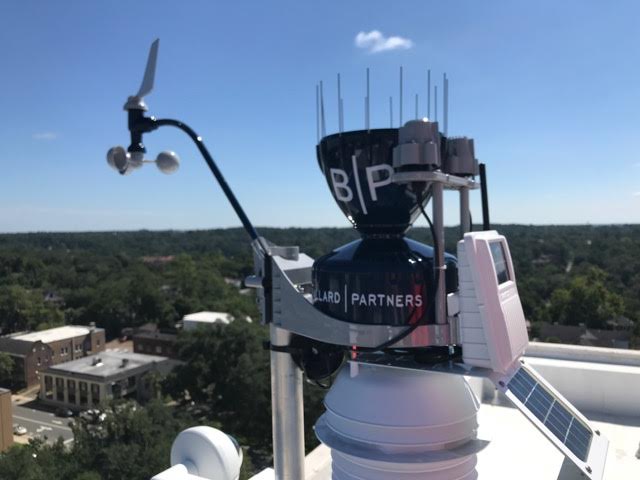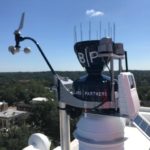 As many of you know, Brian Ballard topped off his empire with an impressive new "castle" in downtown Tallahassee.
There are plenty of beautiful new features to the building, but with Hurricane Florence bearing down on the Southeast and several other storms brewing in the Atlantic, I find myself thinking about one feature in particular on the Ballard Partners edifice.
Atop the building, just a couple of blocks from the Capitol sits a cutting-edge WeatherSTEM weather monitoring unit. It's so much more than just another pretty face (as technology goes) — it's a potentially lifesaving high-tech system.
The WeatherSTEM unit features current-time and future weather forecasting. Advanced sensors and a camera track heat, winds, UV indexes, lightning, air pressure, rainfall, humidity and much more. Pretty much anything you'd want to know about before venturing out into the elements, it tracks.
Tallahassee, and for that matter all of Florida, is no stranger to WeatherSTEM systems.
The idea originated with Tallahassee entrepreneur Ed Mansouri, and now there are over 200 of units all around the state.
There's one at The Swamp and another at Doak Campbell Stadium, and several of our state's most important bridges have units that can track real-time weather conditions in case authorities need to close them down in a storm.
But Ballard's new unit carries special significance for everyone in The Process, casting a watchful eye on the Capitol at all times.
It may not detect political shenanigans, but it does help protect our seat of government.
Wherever you are, if you have internet access, you can go here and tap into the images and data coming from the unit.
Tallahassee has had some issues with power outages in recent hurricane seasons, but there's no need to worry about an outage causing the system to shut down — this little guy is the first of its kind in Tallahassee to be solar-powered and connected to cellular data. We'll be able to turn to it in even the severest weather for updated data, weather or safety alerts.
It seems like every week or so, a new storm (of some sort) is brewing in Tallahassee.
Thanks to Ballard Partners' decision to install the WeatherSTEM unit, we can all see that it's raining more than dollars over there. For everyone who works in and around the Capitol, this unit is great for those who like to stock up with 30 cases of water and every conceivable size of battery before a storm hits.
As the Atlantic is proving this week, hurricane seasons seem to be getting more dangerous all the time.
It's at least a little comforting to know that technology is keeping pace.