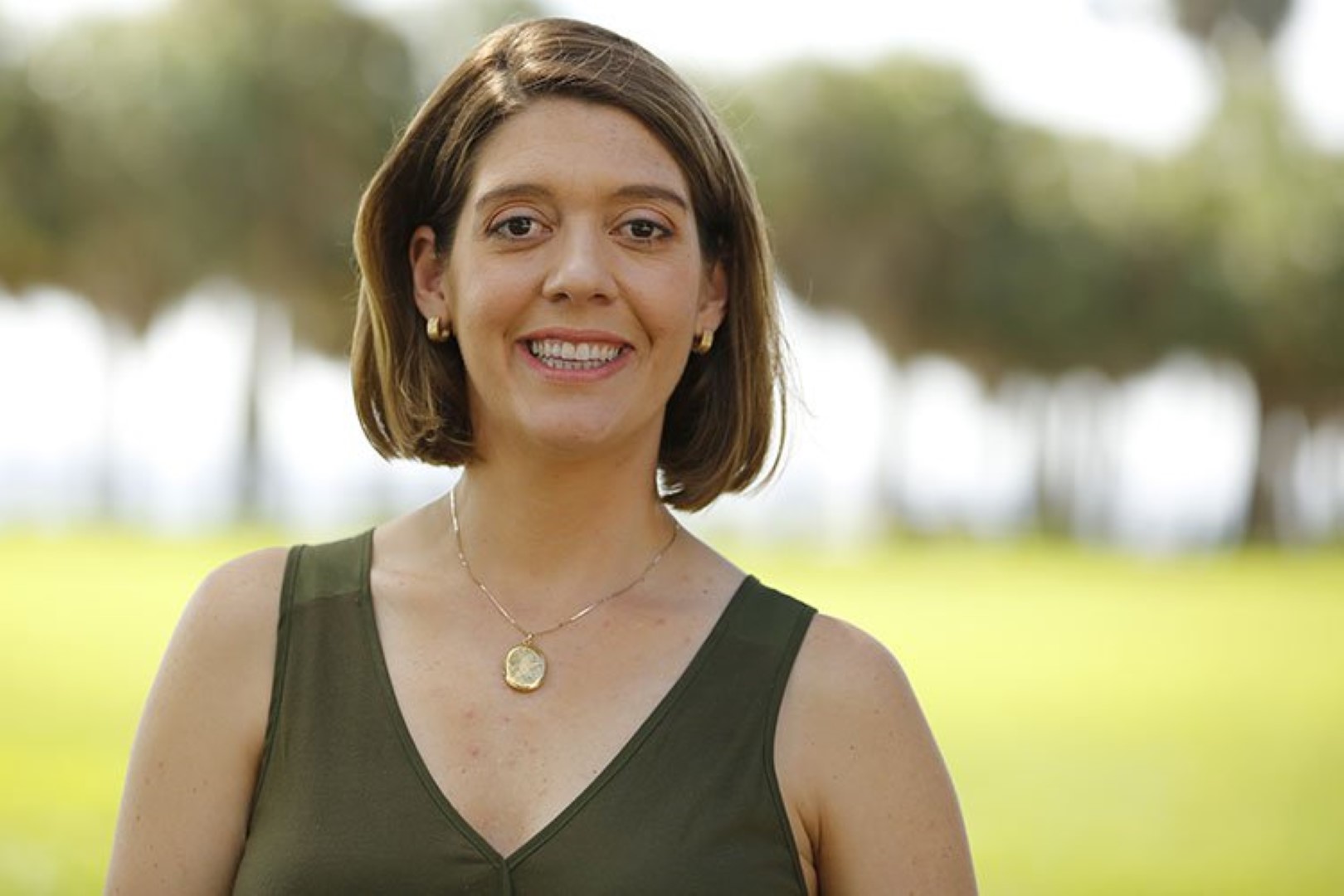 With her end-of-August campaign finance report, St. Petersburg Democrat Jennifer Webb has officially surpassed Madeira Beach Republican Ray Blacklidge in campaign fundraising.
Webb and Blacklidge are vying for the House District 69 seat currently held by state Rep. Kathleen Peters, who is now the Republican nominee for a seat on the Pinellas County Commission.
The small-business woman raised about $7,900 from Aug. 24 through the end of the month, bringing her fundraising total to about $181,500 since she entered the race to succeed Peters late last year. That puts her ahead of her opponent by about $3,500 in campaign fundraising.
"It's clear that voters are attracted to our community-centered campaign, and they understand what's at stake with this election," Webb said in a press release touting her fundraising efforts.
"I'm grateful for the voters that continue to support our campaign. I'm committed to creating an environment where hardworking families and local businesses can thrive together," she continued. "I will fight for clean waterways, shore up our schools and infrastructure, and ensure that families suffering from mental health or substance use can access much-needed treatment."

Thanks to one-time Democratic candidate Javier Centonzio stepping aside, Webb was able to make it through primary season without facing a challenger. Blacklidge wasn't as fortunate.
The Madeira Beach attorney went up against St. Petersburg attorney Jeremy Bailie in a head-to-head that ended up being a 58-42 percent rout, but it took nearly all of his war chest to do so — Blacklidge spent nearly $71,000 in the two weeks leading up to the primary election, most of it heading to Front Line Strategies, a Tallahassee-based consulting shop that offers an array of advertising and campaign services.
His final August report showed a single $1,000 check, bringing him to $178,082 in total hard money fundraising. Excluding self-funding, he's brought in $142,284. Either way you slice it, he only had $2,500 of those funds left to spend heading into September.
While Webb has taken the lead when it comes to hard money, Blacklidge also has an affiliated political committee, Friends of Ray Blacklidge, that has brought in $52,210 this cycle. The committee's cupboard is just as bare as his campaign account's with about $2,600 at the ready.
Those figures also give Webb a massive lead in cash on hand. She started September with $88,820 in hard money in her account while Blacklidge had $5,123 between his campaign and committee.
The one advantage for Blacklidge: Since he faced an opponent in the primary, all the donors chipped in max contributions during the primary — 104 at last count — may do so again for the general election according to the state code governing campaign finance.
Webb hasn't relied as heavily on $1,000 checks; they make up about a third of her total fundraising, with the average of her 1162 monetary donors chipping in about $158.33, leaving plenty of room for those supporters to keep up with small-dollar donations. By comparison, Blacklidge's average donor has given $483.95.
HD 69 includes part of St. Petersburg and the communities of Redington Beach, Madeira Beach, Treasure Island, South Pasadena and Gulfport. Republicans have a slim lead in voter registrations in the district, which voted plus-3 for Donald Trump in 2016.
Webb was also the Democratic nominee two years ago, but lost by 13 percentage points on Election Day. The lack of an incumbent, the possibility of a "blue wave" and her strong fundraising — she's outdone her 2016 tally and has $37,000 more banked than she did at the same checkpoint two years ago — will lead to the Pinellas County district flipping blue.
The next round of campaign finance reports, covering the first two weeks of September, are due to the state on Sept. 21.