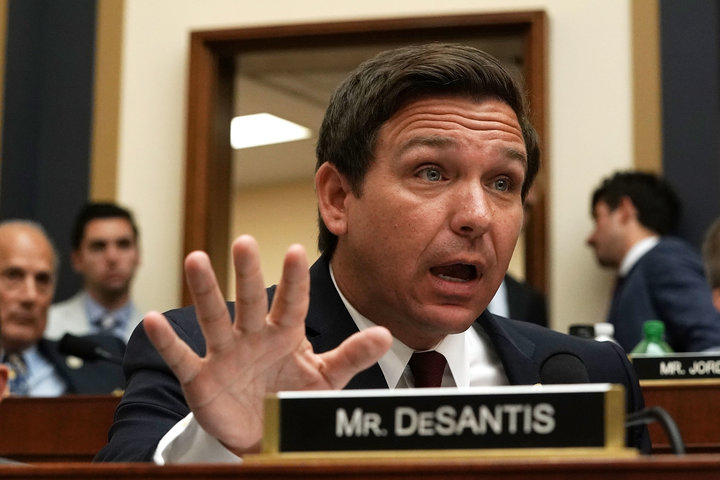 Republican Gubernatorial nominee Ron DeSantis resigned his Congressional seat earlier this week, and if one Democratic poll is correct, that was fine with people in his district.
Nancy Soderberg, the Democrat running for what now is an open seat in Florida's 6th Congressional District, released a poll showing DeSantis was underwater.
"Voters in this district have even turned away from their current representative and Republican Gubernatorial candidate Ron DeSantis, who earns only 37 percent favorable rating while 44 percent rate him unfavorably," the Soderberg polling memo asserted.
In that polling memo, Soderberg was highlighting her own dead heat with Republican nominee Mike Waltz; however, the findings regarding DeSantis are notable in microcosm, given that President Donald Trump won that district by 17 points in 2016, and given that DeSantis' margin of victory was at least 16 points in all three general elections.
The poll was conducted by Greenberg Quinlan Rosner Research and included 400 likely voters Sep. 4-6. MOE was 4.9 percent.
The survey assumed a +7 Republican electorate: 42 percent GOP, 35 percent Democrat, and NPA voters making up the balance.
Soderberg did not want to share the party or gender breaks of the poll data relative to DeSantis; however, with 37 percent approval, one could assume some shear with independent and even Republican voters.
Soderberg also has a money lead in the race, and has messaged aggressively in the general election campaign about Waltz essentially being a continuation of DeSantis' tenure.
"As the country moves forward, candidates like DeSantis and Waltz are stuck in the past," Soderberg said today, during a call where Democrats excoriated his 2013 vote against reauthorization of the Violence Against Women Act, a 1994 bill that federalized protections for women.