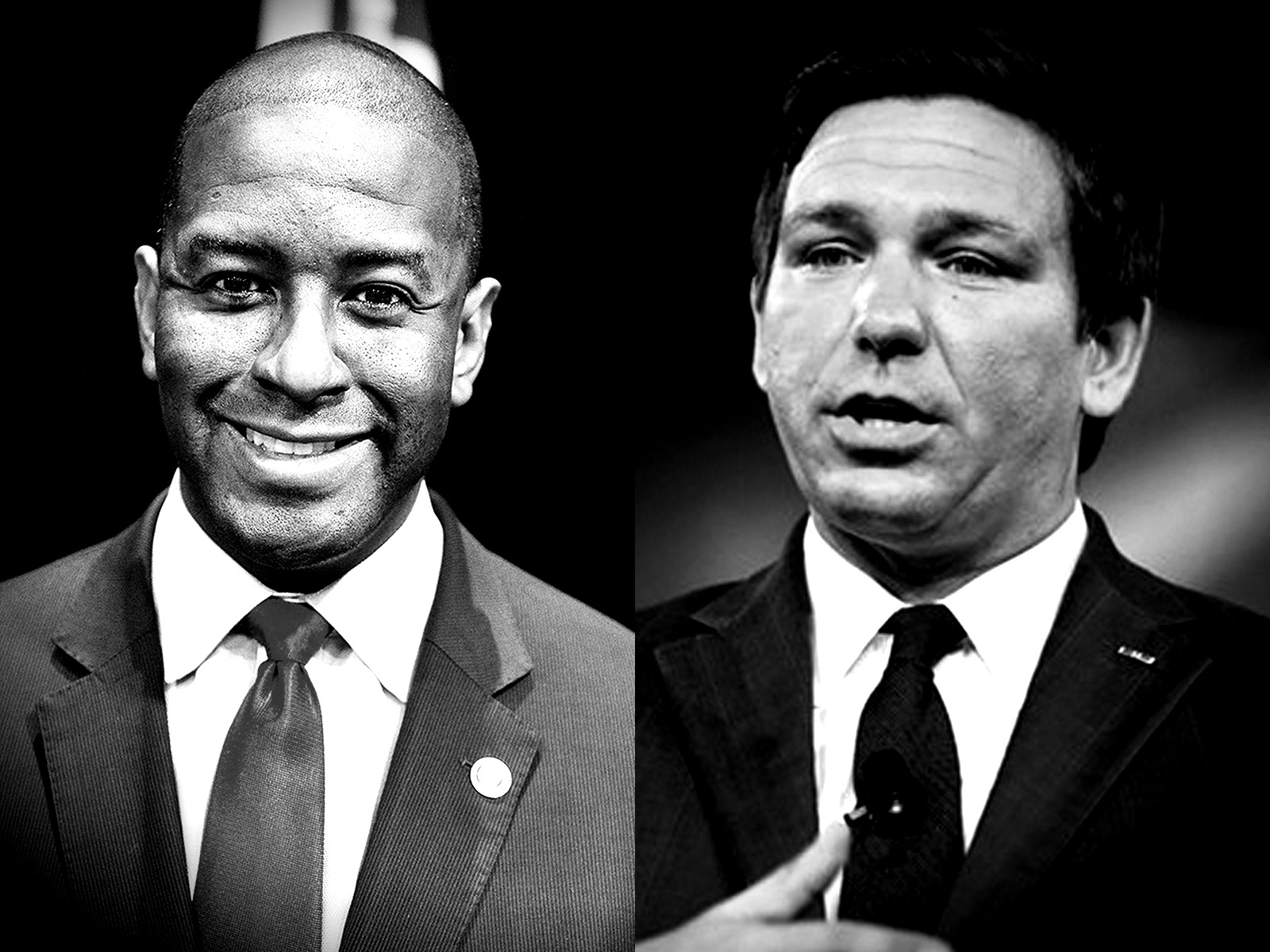 Per Rasmussen Reports, Democrat Andrew Gillum has a six point lead over Republican Ron DeSantis in the gubernatorial race.
The Rasmussen poll of 800 likely voters was conducted Monday and Tuesday.
Gillum was buoyed by female and NPA voters, and held his own with men and white voters, while DeSantis continues to show difficulty reaching out beyond his base.
DeSantis had just a one point lead (48 to 47 percent) with men, but was 13 points down (50-37) with female voters.
DeSantis likewise was up just one point with white voters (46-45), and down 75-24 with African-American voters. Hispanics, however, favored DeSantis 48-37.
Gillum was up with two of three age cohorts. Though those aged 45-64 favored DeSantis 51-38, Gillum was the favorite of voters 65+ (60-38), and 18-39 (56-32).
Likely voters are already polarized with these candidates. DeSantis had a "very unfavorable" rating of 32 percent, 4 points above his "very favorable" rating; Gillum had a "very favorable" rating of 28 percent and a "very unfavorable" rating of 26 percent.
Both Gillum and DeSantis can count on the votes of at least 80 percent of their own party, if the survey is accurate. NPAs break in this survey toward Gillum by a 54-29 percent margin.
This is the second Republican-leaning poll to show Gillum strong this week.
According to a recent poll from the Florida Chamber of Commerce, Democrat Andrew Gillum is four points up on Republican Ron DeSantis.
The spread there is 47-43, with Gillum ahead in every major media market but Jacksonville.