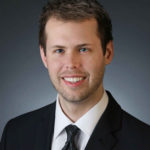 Governor Rick Scott re-appointed Shaun Oxtal to the Tampa Hillsborough Expressway Authority, his office announced Monday.
Oxtal is the managing director for Capright, a global real estate valuation and consulting firm with offices in Tampa.
Oxtal will work with other business leaders serving on THEA's board to further the agency's work on four local transportation corridors including the Lee Roy Selmon Expressway, the Brandon Parkway, Meridian Avenue and the Selmon Greenway.
Scott originally appointed Oxtal last August. His reappointment is subject to Florida Senate confirmation. His term would continue through July 1, 2022.
"We are pleased that Governor Scott has reappointed Shaun Oxtail to the Tampa Hillsborough County Board of Directors. In his short tenure, Mr. Oxtail has proven himself to be an invaluable member of our board as the chair of the Planning Committee," said THEA CEO and Executive Director Joe Waggoner.
Oxtal has been working in real estate since 2003. He graduated with a Bachelor's Degree from Florida State University.
Oxtal has been a part of some of THEA's recent major developments including the $230 million Selmon Extension, a two-mile expressway that will offer a tolled alternative to Gandy Boulevard between Dale Mabry Highway and the Gandy Bridge. The extension is set to open in late 2020.
Oxtal also worked with board members and staff on autonomous vehicle testing and THEA's Connected Vehicle Pilot.