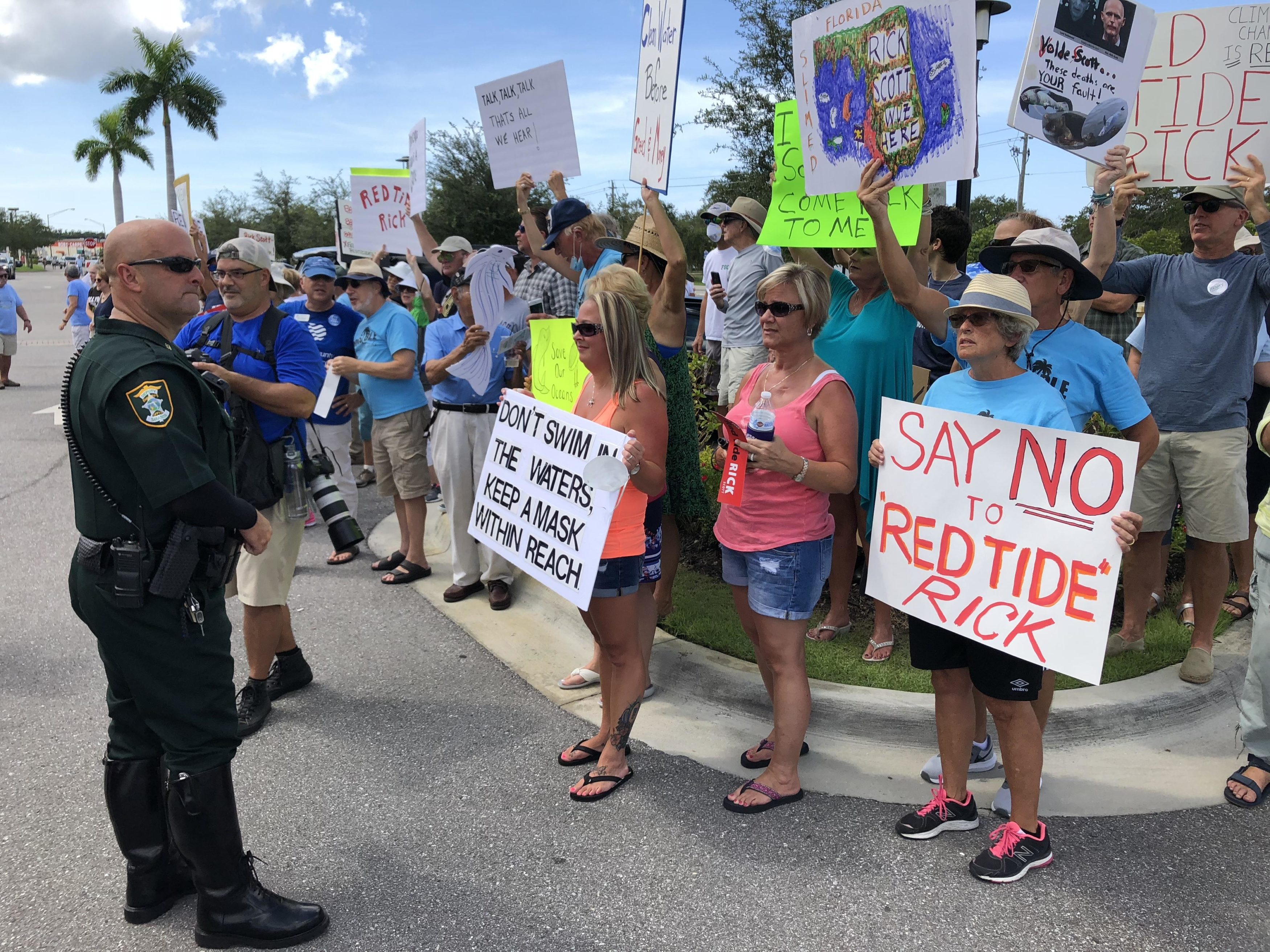 Gov. Rick Scott is putting another $4 million toward red tide funding for local communities impacted by the outbreak.
The Tuesday announcement brings the total Florida Department of Environmental Protection funding available so far to $13 million.
Red tide has been spreading north along Florida's Gulf Coast for much of the late summer. It's plagued Pinellas County beaches for about two weeks, bringing with it mounds of dead fish, rotten stench and stifling respiratory discomfort.
Would-be beachgoers have stayed indoors, meaning local businesses are bleeding revenue during what should be a busy month as Floridians enjoy the final weeks of swimming and sunbathing before fall temperatures begin to drop.
The DEP has already awarded $1.3 million to Pinellas County and more than $1.5 million to Sarasota County and last month declared a state of emergency.
"In Florida, we know that when red tide makes it to our shores, as it has for generations, this naturally-occurring algae can have unexpected and prolonged impacts on our Gulf Coast," Scott said in a statement.
Red tide has become an issue in Scott's campaign against Democratic U.S. Sen. Bill Nelson. An angry crowd of Scott critics booed him from a Cuban restaurant in Venice this week with signs emblazoned with criticisms including those calling him "Red Tide Rick." Those critics blame Scott's environmental policies for polluted water in Lake Okeechobee that has been making its way into the Gulf. Scott and his supporters contend red tide is naturally occurring and has been since at least the 1800s.
In addition to Pinellas and Sarasota funding, the state has also allocated $750,000 for Manatee County, $190,000 for Collier County, $3.9 million for Lee County and $700,000 for Martin County.
The Florida Fish and Wildlife Conservation Commission announced this week it was providing $1.2 million to enhance research and production of redfish at the FWC's Stock Enhancement Research Facility at Port Manatee.
Crews along affected beaches continue to use private vessels including shrimping boats to scoop dead fish from the water before they reach the shoreline. They are also working to treat larger marine animals like dolphins and manatees sickened by the bacteria as well as infected fish. 
Last updated on September 18, 2018