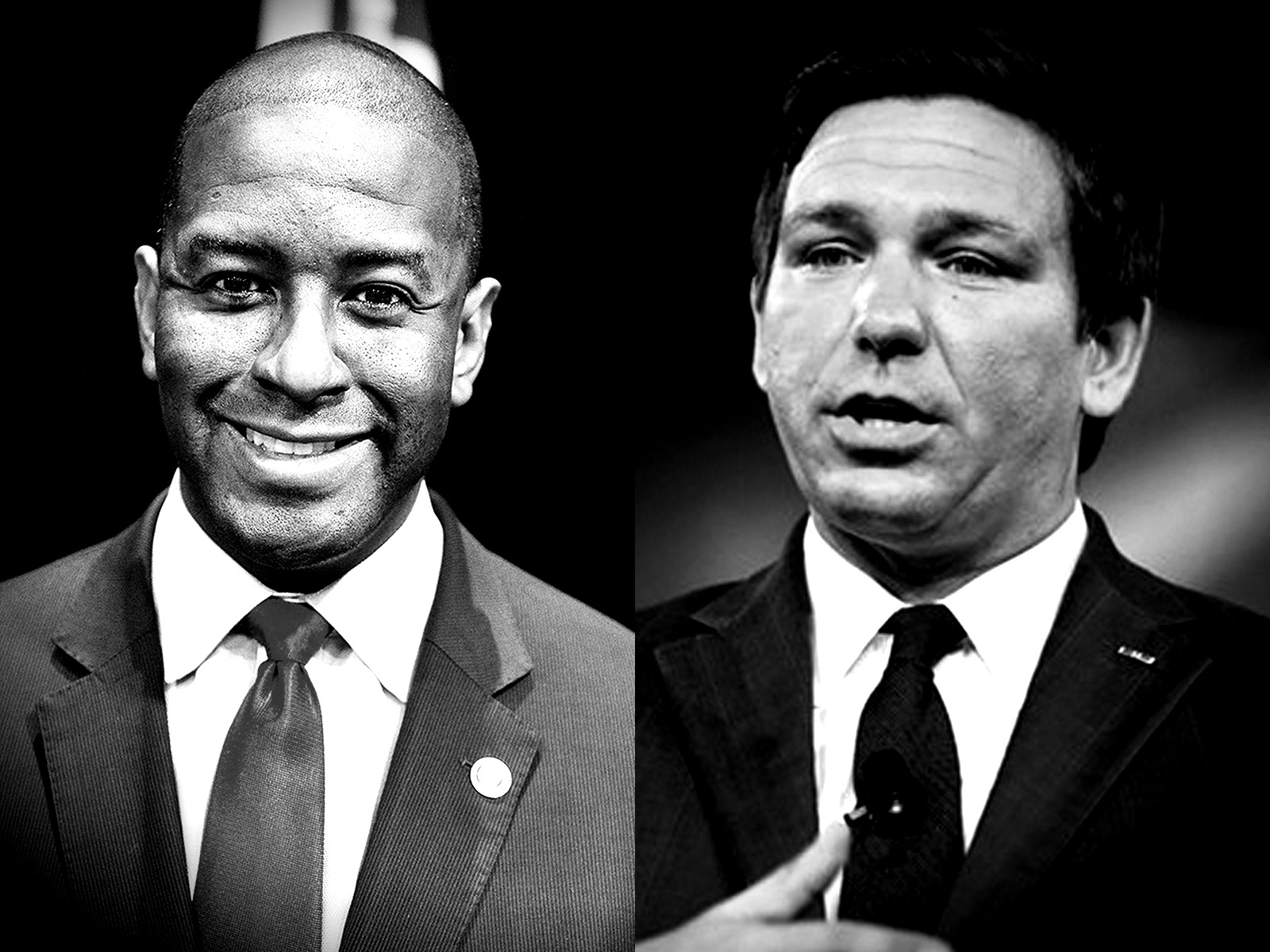 A new survey from Reuters/Ipsos/UVA Center for Politics shows Democratic candidate Andrew Gillum with a six-point lead over his Republican opponent, Ron DeSantis.
The poll captured numbers in several competitive races nationwide. The results showed Gillum earning 50 percent of the vote, with DeSantis sitting at 44 percent.
What should worry the GOP: That lead is outside the survey's four-point "credibility interval," indicating Gillum's lead is legitimate.
The overall survey was conducted online Sept. 5-17 and surveyed 1,000 likely voters.
The group also showed Gov. Rick Scott with a one-point lead over incumbent Democratic U.S. Sen. Bill Nelson.
Reuters' poll showing Gillum ahead is in line with other measures of the race giving Gillum the lead.
The newest results also come as President Donald Trump is apparently upset with DeSantis. Trump's anger reportedly stems from the former congressman's rebuke of President Trump's remarks regarding the death toll in Puerto Rico following Hurricane Maria.
DeSantis' primary win over Agriculture Commissioner Adam Putnam was largely seen as a result of Trump's endorsement of DeSantis.
According to POLITICO, Trump feels DeSantis owes him loyalty and he saw DeSantis' public criticism as a betrayal.
Whether those feelings will linger and lead to a tamping down of support from the President remains to be seen.
Given recent poll numbers and Trump's grip on the Republican Party base, DeSantis likely needs that Trump bump come Nov. 6.