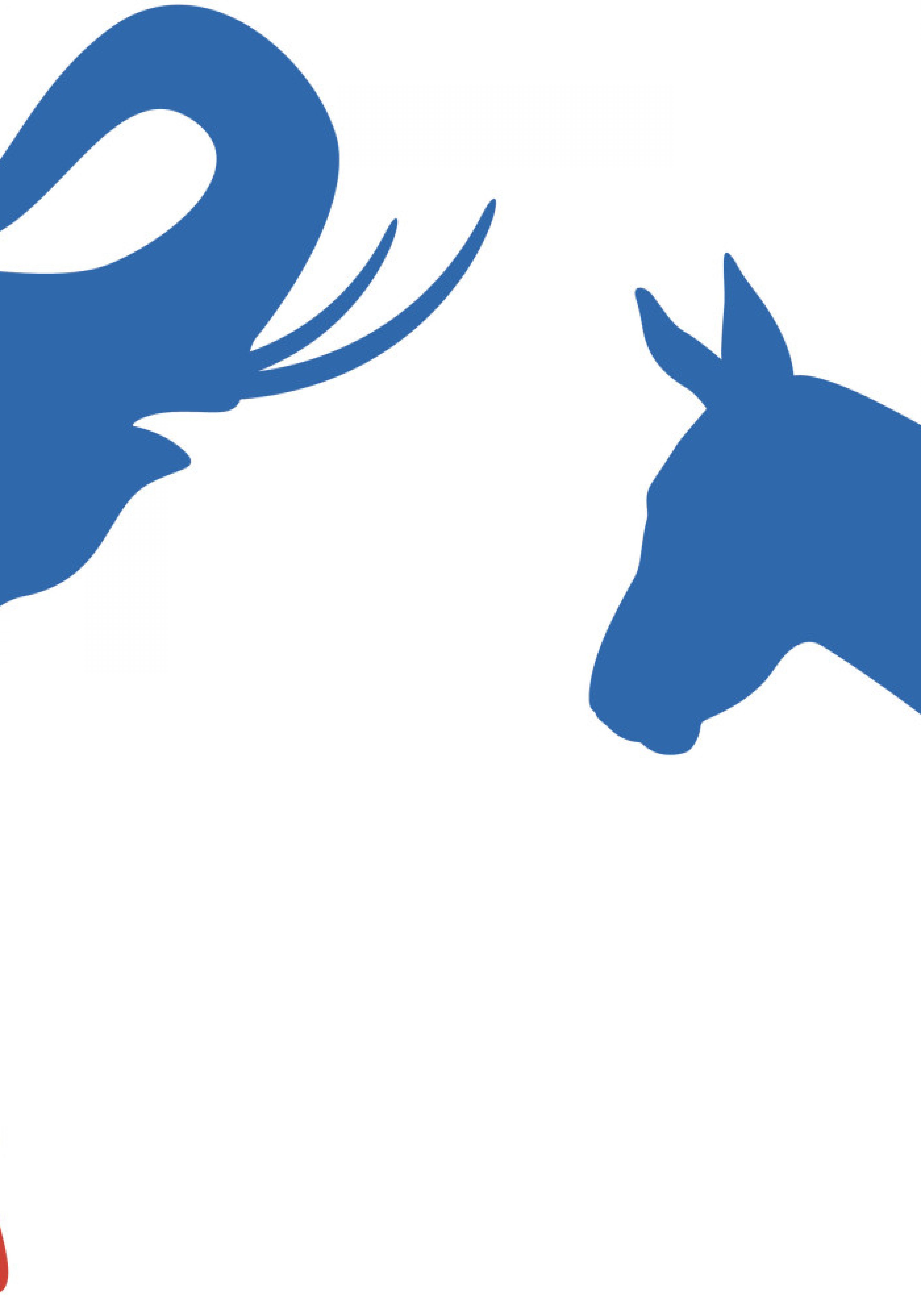 If you pay close attention to the national political reporters, a blue wave the size of the one that capsized the Poseidon is about to usher in Democratic control of the U.S. House and possibly the Senate.
The significant forecasters, including Nate Silver's FiveThirtyEight, the Cook Political Report, and Larry Sabato's Crystal Ball basically give the Democrats a 3-in-4 chance of retaking the House in November.
Of course, FiveThirtyEight's forecast gave Hillary Clinton a 7-in-10 chance of winning the presidential election in 2016, but where the election cycle stands now, it just feels like a wave election, at least nationally.
In Florida, however, something very weird is happening.
With less than fifty days before the general election, Florida voters, in typical Florida voter fashion, are poised to send a very mixed message to Tallahassee and Washington.
Inexplicably, there is both a blue wave developing at the top of the ballot, but there is also a very definitive red wall forming down ballot.
Consider:
Andrew Gillum is inarguably leading the race for Florida Governor. He's led in every public poll since winning the primary election on August 28. The latest number, via a Reuters/Ipsos/UVA Center for Politics poll released Wednesday, gives the Democratic mayor of Tallahassee a six-point lead over Republican Ron DeSantis.
DeSantis isn't floundering, but he is, as some in his own campaign said, "sucking wind."
Despite knowing since late June that he would be the GOP nominee, he has struggled to put forth a compelling policy platform (although he rolled out some education proposals on Tuesday) and can't seem to go a day without running into a racially charged backstory.
Tuesday may have been the worst day yet for his campaign as POLITICO reported that DeSantis had angered the one election god he's prayed to since entering the race: Donald Trump. The President has been privately criticizing DeSantis and accusing him of disloyalty after the former congressman publicly broke with him over the official death toll in Puerto Rico.
Like LBJ and Walter Cronkite, if DeSantis loses Trump, well …
There's more than enough time for DeSantis to right the ship, especially since there are so many lines of criticism by which to attack Gillum. But three weeks after the primary, DeSantis still seems to be getting his sea legs.
It's really not unfair to say that he appears to be the least-ready-for-primetime gubernatorial candidate since Bill McBride's run in 1998.
Yet while Gillum has an early lead over DeSantis, it would appear Gillum's fellow Democrat, Bill Nelson, is about to be bounced from office.
Silver's FiveThirtyEight is out with a new ranking of incumbent Democratic Senators' re-election odds, and Nelson is the "most vulnerable" of the two dozen Dems seeking another term in November
"It might seem surprising that the fundamentals calculation regards Florida's Bill Nelson as the most vulnerable Democratic incumbent since Florida is quite purple and there are Democrats up for re-election in some genuinely red states" … "Nelson has a very good challenger in Florida Gov. Rick Scott; one way our model accounts for candidate quality is by looking at the highest elected office the opponent has held, with races against current or former governors or senators falling into the top category."
FiveThirtyEight also notes the fundraising advantage Scott has given himself by whipping out his checkbook and states that despite the "fundamentals" of the race — non-polling indicators such as fundraising totals, past margins of victory and incumbency — showing Nelson up 7 points over Scott, only focusing on the polls tells a different story.
FiveThirtyEight's current polls-only estimate predicts Nelson will lose by a tenth of a point on Election Day.
Gillum wins. Zig.
Scott wins. Zag.
The back-and-forth between Democrats and Republican continues through the rest of the statewide races. Republican Ashley Moody leads Democrat Sean Shaw in the Attorney General race. But Democrat Nikki Fried looks ready to "upset" Republican Matt Caldwell in the Agriculture Commissioner contest. Meanwhile, Republican Jimmy Patronis is favored to defeat Democrat Jeremy Ring.
Zig. Zag. Zig.
Perhaps more interesting — or is it confounding? — is what is taking place down the ballot.
Despite all of the talk of a blue wave crashing into congressional politics, Florida's delegation looks like it will, on a partisan level, remain the same (even if there are some new faces).
In battleground CD 26, which Axios just labeled as one of 8 races that will determine if this really is a wave election, Republican Carlos Curbelo holds a three-point lead over Democrat Debbie Mucarsel-Powell according to a new poll by The New York Times. New polling in CD 27, which Clinton carried by nearly 20 points two years ago, shows that Republican Maria Elvira Salazar has caught Donna Shalala, the Democratic nominee, "sleeping." According to Marc Caputo of POLITICO, Salazar leads the former Clinton Foundation head by 7 points in a poll conducted for the Republican's campaign that was completed Thursday.
In a poll from Shalala's campaign, completed Sept. 1, the Democrat leads Salazar by four percentage points.
If Republicans hold on to CD 26 and, miraculously, CD 27, there will be no way to define this year as a wave election. Period.
But just as CD 26 and CD 27 zig and zag, other congressional seats which shouldn't be in play are precisely that. There's polling in CD 7 (held by Democrat Stephanie Murphy) showing that race close. There's also interesting numbers coming out of red meat CD 15. And national Democrats will bet the money in their PredictIt accounts that Republican incumbents Gus Bilirakis and Vern Buchanan are vulnerable.
So maybe a wave IS gonna strike, just not in the places the experts expect.
If the congressional races are scattershot, the five or six races that will determine control of the Florida Senate should provide some comfort for Florida Republicans. According to new surveys from St. Pete Polls, the baselines in SD 8, 16, 18, and 22, all indicate that the Republican red wall may bend, but is not ready to break.
Take a look at the numbers in SD 8, where incumbent Republican Sen. Keith Perry has a big lead over Democratic challenger Kayser Enneking in the race for the Gainesville-based seat. If you look at the sample behind that poll, you'll see that it skews to Democrats and independents. Yet Perry is eleven points ahead.
It's difficult to make heads and tails out of numbers like those.
So put all of the numbers into one perspective.
There you'll see that Florida voters are poised to elect a Democratic governor to succeed a Republican one; that GOP governor is likely to upset the Democratic U.S. Senator. Republican congressional candidates are holding tight in places they should be losing, but Democrats are competitive in places they sometimes don't even field a candidate. Meanwhile, the Republican state legislators who so often draw the ire of the editorial boards are in strong positions against the best crop of Democratic state Senate candidates seen in some time.
Sure the polls are very likely to change between now and Nov. 6. But as it stands right now … blue wave … red wall … whatever … something weird is happening in Florida politics.