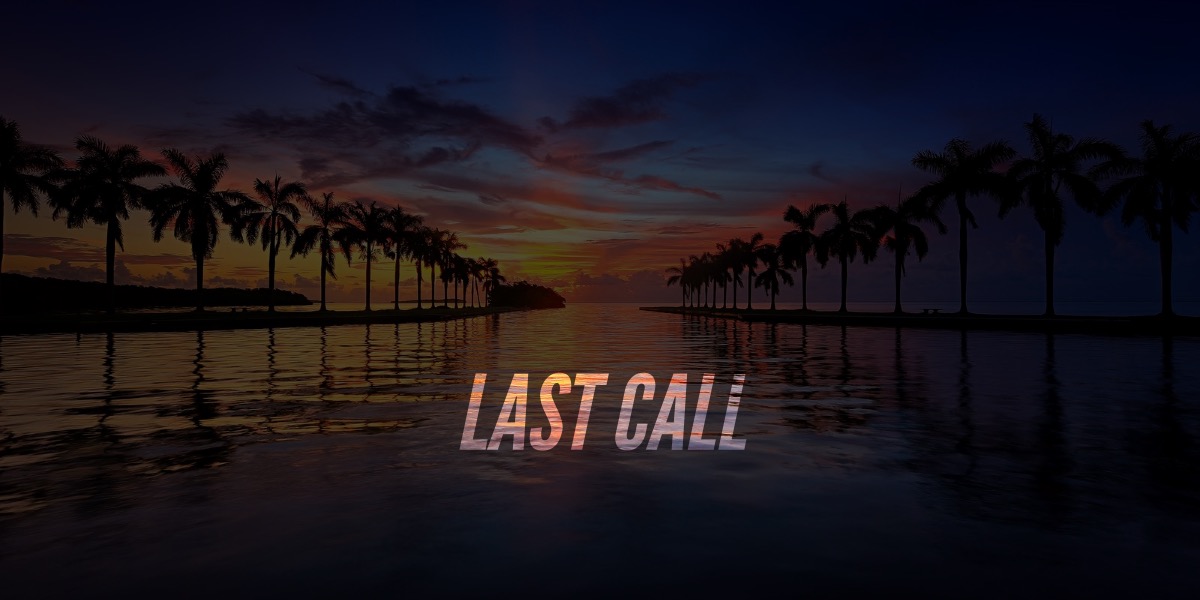 Last Call — A prime-time read of what's going down in Florida politics.
First Shot
Wednesday marked the beginning of the Florida Chamber of Commerce's 2018 Future of Florida Forum.
The key takeaway: Florida is changing.
According to the Chamber's multimillion-dollar "Florida 2030" research project, there are seismic shifts in store for the Sunshine State's political, demographic and economic landscapes over the next decade.
The group estimates the state will add more than 5 million new residents over the next 12 years, and with that growth comes the need for more and better jobs and transforming the state's $1 trillion economy from its reliance on real estate and tourism into something more future-proof.
To do that, the Chamber is outlining how the private sector can play a role in boosting educational attainment and increasing access to quality health care for Floridians. Achieving those goals, the Chamber said, requires building a workforce with the skills of tomorrow.
"The need for 1.7 million new jobs comes as some of our current jobs are likely to disappear," said Tony Carvajal, executive vice president of the Florida Chamber Foundation. "That's why we need a diverse workforce with the right skills."
But the staunchly pro-business group insists a bright future for the state doesn't hinge on dollars and cents alone.
"Our goal is not to be satisfied being the 17th largest economy in the world — how do we get to be the 10th largest?" Carvajal asked. "It's not just about the economy. It's not just about the GDP. It's about prosperity."
Evening Reads

"Brett Kavanaugh calls new accusation 'from the Twilight Zone'" via Burgess Everett, Elana Schor and John Bresnahan of POLITICO
"Going on 76, is Senator Bill Nelson too old to govern?" via Skyler Swisher of the Sun Sentinel
"Former GOP rainmaker gives $200K to Andrew Gillum" via Matt Dixon of POLITICO Florida
"Andrew Gillum staffer calls Republicans 'Dumbf****'" via Jacob Engels of the Central Florida Post
"Ron DeSantis' wobbly campaign is running out of time to show he's ready for big leagues" via Adam Smith of the Tampa Bay Times
"Reclusive GOP donor and Marvel chairman renting DeSantis his private plane" via Emily Mahoney of the Tampa Bay Times
"Andrew Gillum leads Ron DeSantis by 9 in another poll showing the Democrat ahead" via Marc Caputo of POLITICO Florida
"Former TV journalist gives GOP rare dose of hope in Florida" via Max Greenwood of The Hill
"David Shapiro fails to list Colorado condo on financial disclosure forms" via Ryan Nicol of Florida Politics
"U.S. Chamber endorses Stephanie Murphy in CD 7" via Scott Powers of Florida Politics
"Will Florida's ex-felons finally regain the right to vote?" via Emily Bazelon of The New York Times Magazine
"Florida Senate aide sues for sex-harassment retaliations, wants whos-who of insiders to testify" via Alexandra Glorioso and Marc Caputo of POLITICO Florida
"Joe Negron denies retaliation complaint" via Alexandra Glorioso of POLITICO Florida
A closer look at Florida Constitutional Amendment 6" via CD Davidson-Hiers of the Florida Phoenix
"Red tide takes toll on imperiled species of birds, but volunteers try to save them" via Craig Pittman of the Tampa Bay Times
"A doctor was sued for malpractice. He tried to fight it. It cost him nearly everything." via Josh Solomon of the Tampa Bay Times
Quote of the Day
"We all know that red tide is nothing new to Florida." — Gov. Rick Scott, via telephone, to members of the Florida Fish and Wildlife Conservation Commission. Scott, who hopes to ascend to the U.S. Senate, has drawn fire for red tide this year, particularly along the campaign trail.
Bill Day's Latest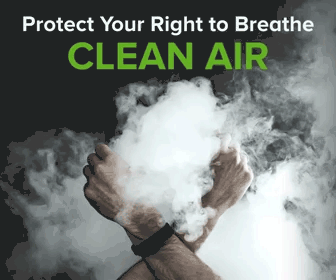 Breakthrough Insights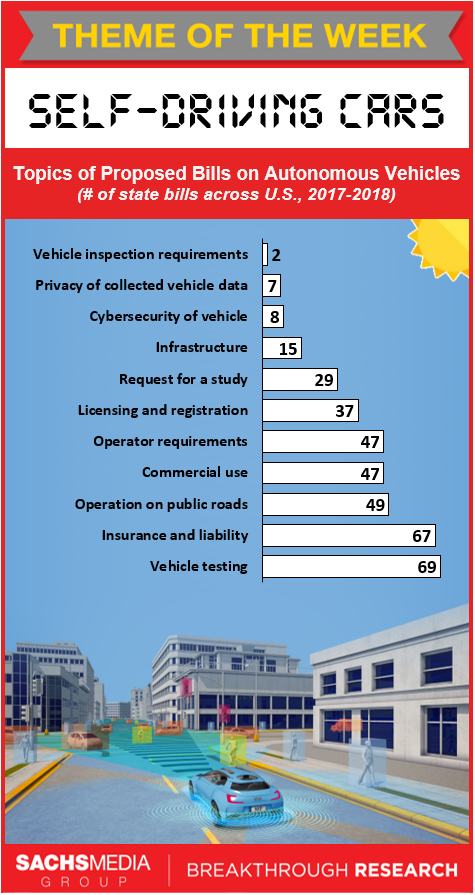 Wake Up Early?
The Florida Chamber Foundation continues its "2018 Future of Florida Forum." Scheduled speakers include Republican gubernatorial candidate Ron DeSantis; Matt Caldwell, the Republican candidate for state Agriculture Commissioner; state Reps. Randy Fine and Bob Rommel; and Cissy Proctor, executive director of the Florida Department of Economic Opportunity. That's at 8 a.m. (general session begins), Hyatt Regency Grand Cypress, 1 Grand Cypress Blvd., Orlando.
The Florida Fish and Wildlife Conservation Commission meets to take up issues such as rules for invasive fish and wildlife and a rule dealing with trap fisheries — stone crab, blue crab and spiny lobster. Also, it will consider a rule that would exclude live food shrimp from seafood icing requirements. That's at 8:30 a.m. Florida Public Safety Institute Conference Center, 85 Academy Dr., Havana.
University of West Florida Board of Trustees will meet. That's at 9 a.m. Central time, UWF Conference Center, 11000 University Parkway, Building 22, Pensacola.
The Greater Tampa Chamber of Commerce holds a news conference after its Board of Directors vote on Hillsborough County School Board Resolution 2018-05, a one-half cent sales tax for education. That's at 9:45 a.m., 201 N. Franklin St., Suite 201, Tampa.
The Florida Chamber makes a special announcement with DeSantis, joined by state Rep. Jeanette Nunez, former House Speaker Will Weatherford, former Orlando Mayor Glenda Hood and Chamber President and CEO Mark Wilson. That's at 11 a.m., Hyatt Regency Grand Cypress Regency 2, 1 Grand Cypress Boulevard, Orlando.
The Florida Supreme Court will release regular weekly opinions. That's at 11 a.m.
The Gulf Consortium Board of Directors, which works on issues related to the Deepwater Horizon oil spill, meets. That's at 2 p.m., Charlotte Harbor Event & Conference Center, 75 Taylor St., Punta Gorda.
The Agency for Health Care Administration meets to discuss a proposed rule change clarifying "good cause" reasons for Medicaid beneficiaries to request changes in managed-care plans. That's at 3:30 p.m., Agency for Health Care Administration, 2727 Mahan Dr., Building 3, Tallahassee.
Republican Chief Financial Officer Jimmy Patronis fundraises at a reception in Boca Raton. That's at 4 p.m., Shiner Law Group, 951 Yamato Road, Suite 210, Boca Raton.
The Northwest Florida Water Management District Governing Board holds a public hearing to approve its 2018-2019 budget and millage rate. That's at, 5:05 p.m. Central time, Gulf Coast State College, 5230 West Highway 98, Panama City.
Republican Attorney General candidate Ashley Moody fundraises in Palm Beach County. That's at 5:30 p.m., Café Sapori, 205 Southern Blvd., West Palm Beach.