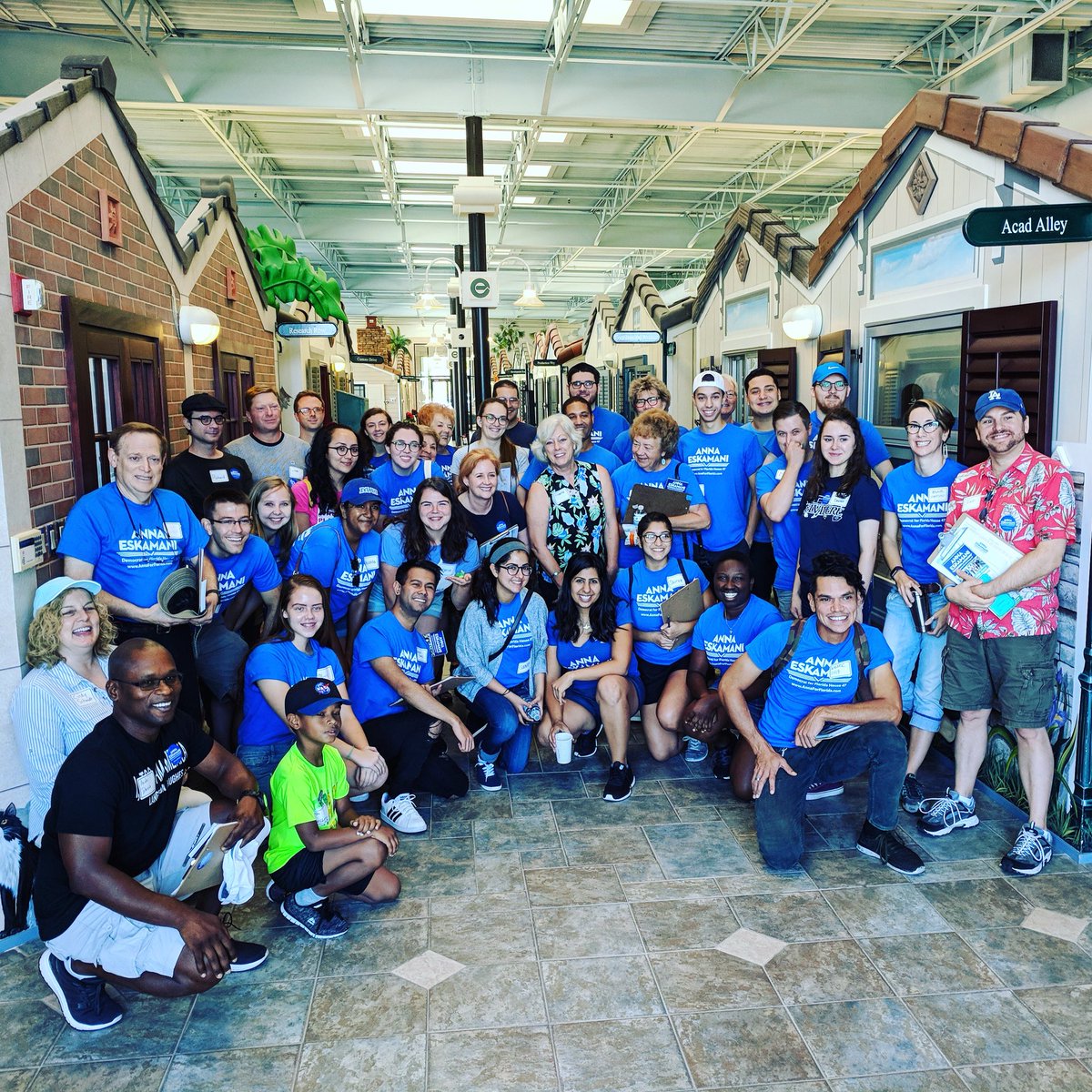 Mailers alleging Anna Eskamani curses too much won't quiet the Democrat state House candidate, who spent Saturday morning knocking on doors in House District 47 as part of a "Day of Action."
Some 40 volunteers came out for the canvassing event, a few days after she had 33 come out for a similar event.
"It's incredible to us to see the number of new people come out every time," she tells Florida Politics.
Part of a #Flip47 campaign, Eskamani hopes such events help her take a seat now held by Republican state Rep. Mike Miller, who himself is challenging Democratic U.S. Rep. Stephanie Murphy in an effort to flip Florida's 7th Congressional District the other way.
Republicans paint Eskamani as a vulgar potty-mouth, and sent a mailer earlier this week with an "explicit materials" label quoting Eskamani uttering such obscenities as "F*CK the patriarchy" (asterisks included in the mailer).
A second mailer went out this weekend. But so far, Eskamani has drawn attention to the materials, suggesting she sees as much benefit as damage from the attacks.
"I've never shied away from being a fighter," she says.
Republicans this week sent out three mailers, two noting Eskamani's salty language and one providing a positive bio of Republican candidate Stockton Reeves. But Eskamani feels more confident than ever if this is all the red team's got.
"I don't know what universe they are in," she says. "They are using these things all across the district."
Reeves and Eskamani participated in their first debate this week, which was live-streamed by the Winter Park Chamber of Commerce.
Eskamani feels she can even win over the normally GOP-friendly Chamber of Commerce, and has a portion of her website devoted to business issues, pushing the expansion of the tech corridor stretching from the Space Coast to the University of Central Florida (and including District 47).
It also promotes more typical progressive language like ending income inequality and expanding health care access — not known as priorities of Chamber of Commerce members.
But in August, Eskamani notes, the Democrat won a straw poll conducted by the Winter Park chamber.
In the end, she hopes business leaders also feel she looks fierce on the campaign trail and in Republican mailers.
Is it just me, or does this second attack mailer make me look feirce AF? #PussyPower #Flip47 #HD47 #sayfie #flapol pic.twitter.com/jTNZPDPth5

— Rep. Anna V. Eskamani 🔨 (@AnnaForFlorida) September 21, 2018