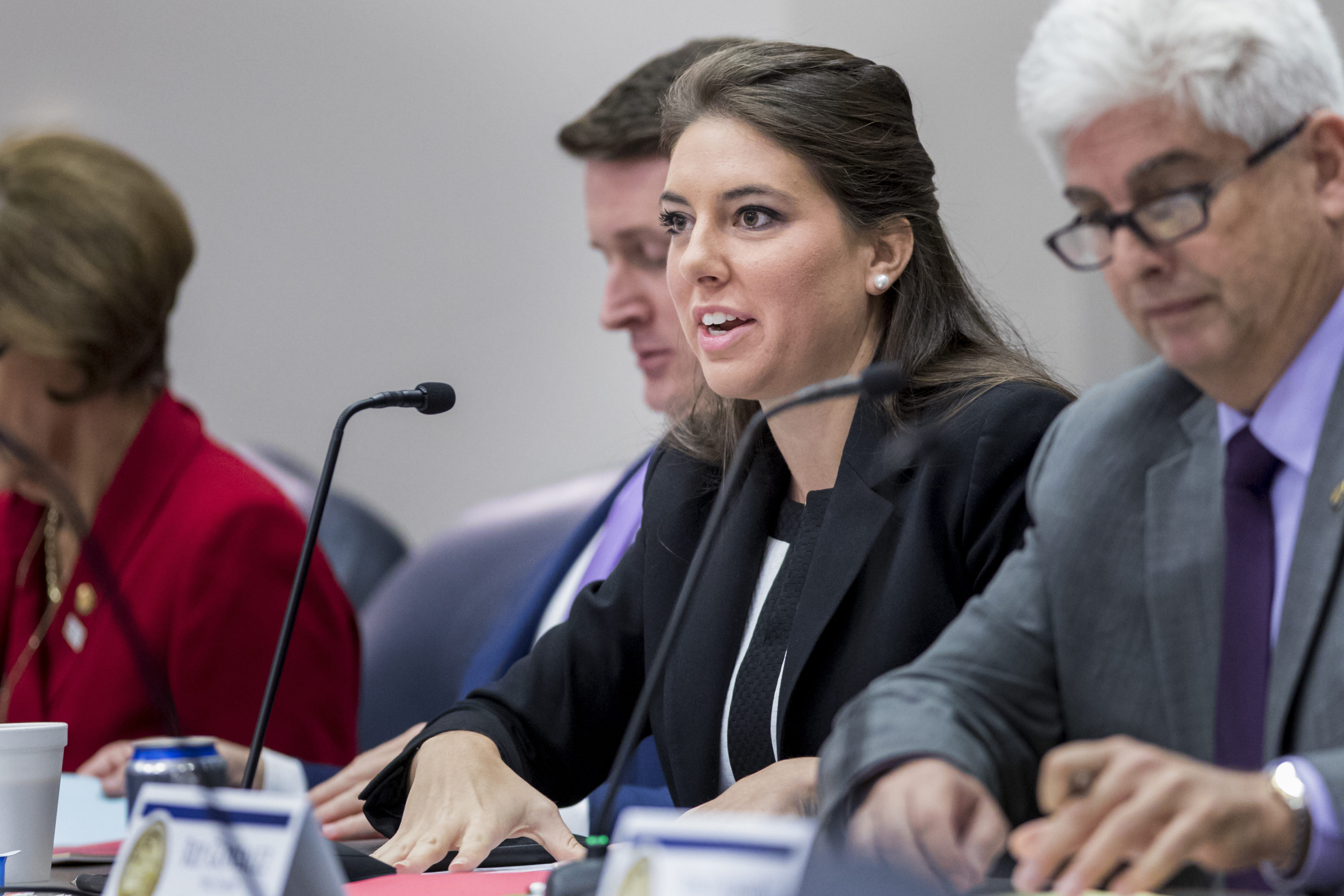 State Rep. Jennifer Sullivan, a Mount Dora Republican, added $13,550 in new contributions during the first half of September, putting her near the $100,000 mark in total fundraising.
Sullivan, first elected in 2014, faces Democratic challenger Debra Kaplan in her bid for a third term in Lake and Orange county-based House District 31.
Her Sept. 1 through Sept. 14 finance report showed 16 contributions, with a dozen measuring in at the campaign maximum of $1,000. Among the top donors were a political committee tied to the Associated Industries of Florida, the Florida Retail Federation, two branches of hospital company HCA, Duke Energy, U.S. Sugar and telecom giant Comcast Corporation.
Spending measured in at a light $500, with that cash heading out in a single transaction for accounting fees through Venice-based Robinson, Hanks, Young and Roberts.
All told, Sullivan has raised $98,595 for her re-election bid and had $66,853 on hand on Sept. 14.
Kaplan, meanwhile, posted $4,058 in receipts for the two-week reporting period and collected a pair of max checks, including one from the Lake County Democrats. Her spending outstripped her contributions, however, with more than $5,000 heading.
The major items on the ledger this reporting cycle were a $3,800 payment to Clearchannel for billboards, with an additional $750 paid out to TFC Marketing for video production work.
Since entering the race in March 2017, Kaplan has raised a total of $18,761. She had about $5,500 left to spend on Sept. 14.
HD 31 covers northeast Lake County and northwest Orange County and has a strong Republican base. GOP voters make up 44 percent of the electorate compared to a 31 percent share for Democrats, who haven't fielded a candidate since the seat was redrawn ahead of the 2012 elections.
Sullivan was elected to the seat without an Election Day challenger in 2014 after taking nearly 35 percent of the vote in a five-way Republican primary. Her only opposition in 2016 came from unaffiliated candidate Robert Rightmyer, whom she beat 73-27. The seat voted 59-36 for Donald Trump.
2018 elections, 2018 legislative races, fundraising, campaign fundraising, 2018 state House races, Jennifer Sullivan, Debra Kaplan, HD 31, House District 31
Last updated on September 24, 2018