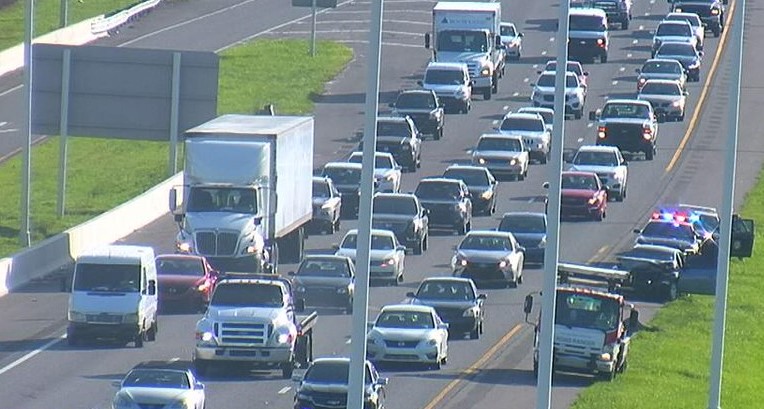 By a unanimous vote, the Greater Tampa Chamber of Commerce is endorsing the All or Transportation campaign to improve both transit and transportation in Hillsborough County.
"We have been working for some time to address the many transportation needs in Hillsborough County," said Steve Bernstein, current Tampa Chamber chair. "Voters will have the opportunity to improve safety and reduce congestion this November by voting yes on a balanced and comprehensive transportation solution that meets the needs of every neighborhood and business countywide."
The referendum calls for a 1 percent increase in the Hillsborough County sales tax, which would bring the total sales tax in the county to 8 percent.
The tax would raise about $280 million in its first year. Of that, 45 percent would go to the Hillsborough Area Regional Transit Authority for bus route enhancements and future transit options. Most of the rest of the funding would go to Hillsborough County and the three cities within the county for use on road, bridge and safety projects.
The money can't be used to expand highways, which typically is funded through the Florida Department of Transportation.
"We are incredibly grateful to the leaders of the [chamber] for supporting this effort," All for Transportation campaign member Rena Frazier said. "The business community uniquely understands the cost our communities are bearing by the lack of investment in our transportation systems. When a lack of reliable transportation becomes a barrier between jobs and employees, the adverse impacts to our economy and quality of life are astounding."
All for Transportation is a citizen-led initiative to pass a transportation funding referendum on the November ballot.
The Tampa chamber will make another key ballot initiative vote Thursday, deciding whether or not to endorse another one-half percent sales tax proposal. The Hillsborough County School board voted to put that referendum on the November ballot to bridge funding gaps within the district to shore up its aging infrastructure and other underfunded projects.
If voters approve both, Hillsborough's sales tax would be by far the highest in the state at 8.5 percent.