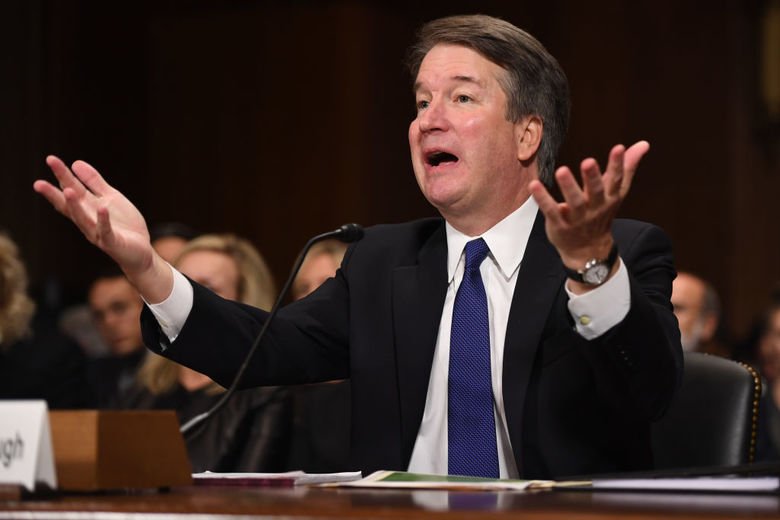 On Friday, one incumbent Republican Senator and a Governor looking to join him in D.C. defended President Donald Trump's Supreme Court pick and decried the ongoing process regarding his unresolved sexual assault claims.
However, their defenses of Kavanaugh read differently in light of the Senate Judiciary Committee's decision to forestall a floor vote on the nominee, Judge Brett Kavanaugh, to allow an FBI investigation of lingering questions over sexual assault accusations from his past from Dr. Christina Blasey Ford and presumably others.
Sen. Marco Rubio said earlier Friday that he'd vote for Kavanaugh, decrying the "embarrassing" process as a "dark moment in Senate history" in an extended statement that also linked the hearings to a larger cultural unmooring.
"This entire ordeal is indicative of something that goes beyond the nomination before us. It has revealed how our culture has become increasingly sick and demented, unmoored from the values upon which this great nation was founded and which have allowed our society to flourish," Rubio asserted.
"The virtues at the core of our Judeo-Christian heritage have become character flaws. And the character flaws the ancient prophets warned against, and Christ challenged us to overcome, have become virtues," Rubio said, adding that the "ramifications of the rot we have witnessed will be felt far beyond the question before us now."
Rubio went on to call the hearings a "modern political equivalent of the Roman circus – where the crowd is entertained by the spectacle of watching human beings destroy one another or get devoured by wild animals."
"I will not vote against the nomination of someone who I am otherwise inclined to support and in the process add credence to charges which have already done permanent damage to his [Kavanaugh's] reputation, on the basis of allegations for which there is no independent corroboration and which are at odds with everything else we have heard about his character," Rubio said.
We await Rubio's thoughts on the decision to delay and investigate those "allegations" from Blasey Ford and, potentially, others.
Gov. Rick Scott, running for Senate this year, agreed with Rubio's read of the political theater, saying Kavanaugh and Ford "have been used and abused as pawns in a partisan Washington political theater, which is clearly the product of career politicians playing games at the expense of these individuals' lives and reputations."
The Judiciary Committee conditionally moved the nomination to the floor on Friday, with a delay agreed to for an investigation.