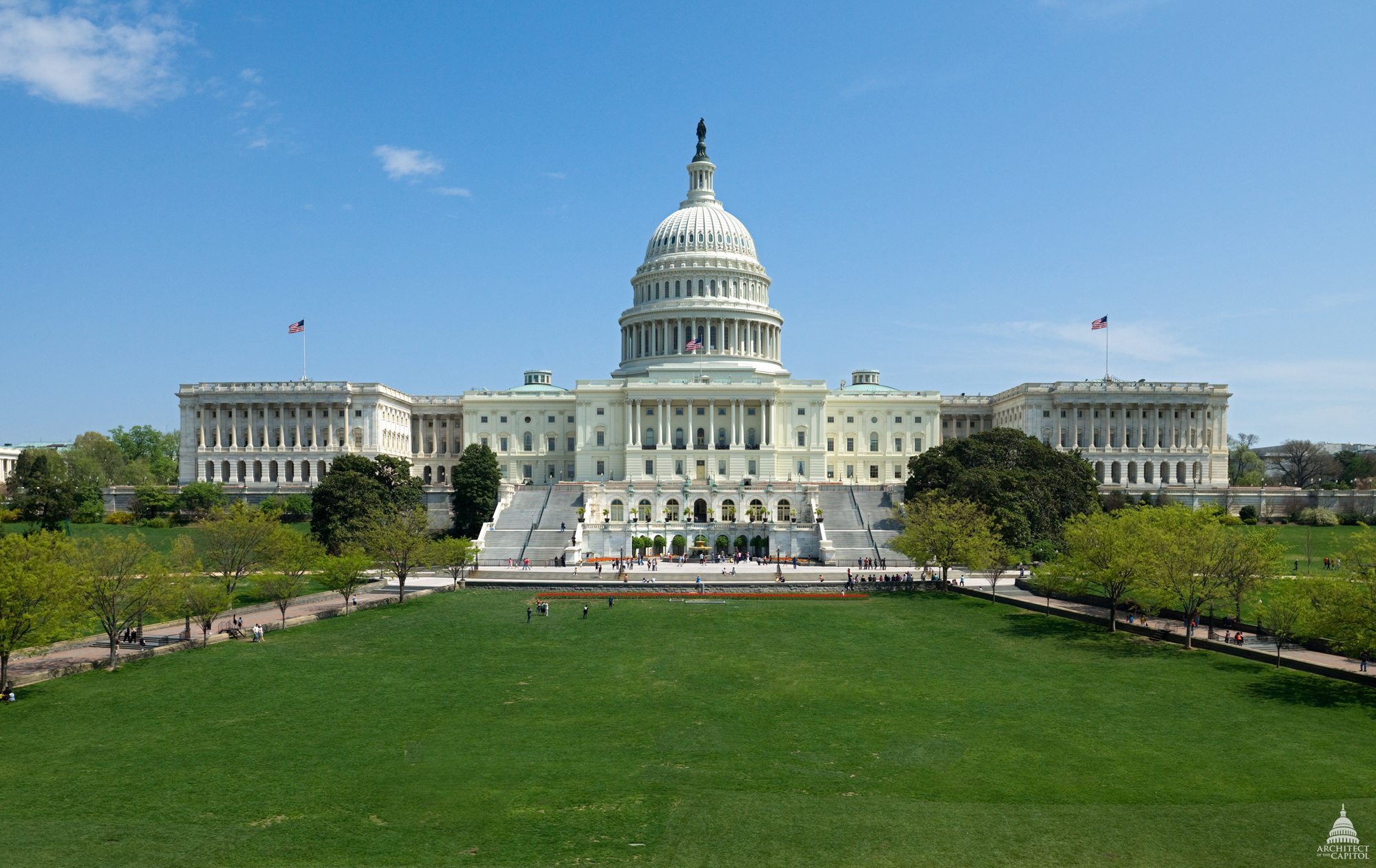 After historic Thursday, GOP set to move forward on Kavanaugh
Thursday was one of the biggest days on Capitol Hill in a generation. The Senate Judiciary Committee hearing that featured Dr. Christine Blasey Ford accusing U.S. Supreme Court nominee Brett Kavanaugh of sexual assault 36 years ago was even more explosive than many imagined.
The accuser was personally credible while the accused offered a heated defense and denial. By Thursday night, most Americans probably knew something about what happened.
Feeling confident enough from Kavanaugh's performance, as well as that of a key GOP Senator, Committee Chairman Chuck Grassley scheduled a Friday afternoon vote by the Committee. While Arizona Sen. Jeff Flake was previously on the fence, he announced on Friday morning he would vote for Kavanaugh.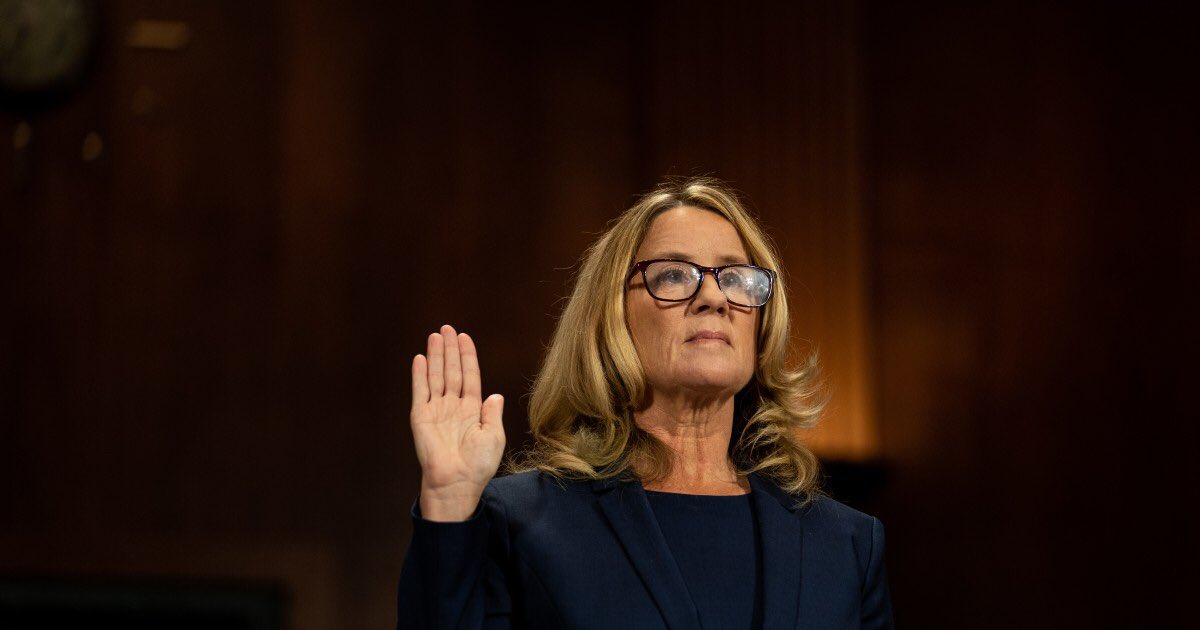 As the hearings were set to begin on Thursday morning, dozens of protesters were arrested outside the Supreme Court building. Others peacefully demonstrated toting signs or wearing T-shirts depicting both sides of the issue.
Inside the Senate office buildings, a group of Democratic women members of Congress marched to Senate Majority Leader Mitch McConnell's office. Rep. Lois Frankel of West Palm Beach said the group, which included Weston Democrat Debbie Wasserman Schultz, tweeted that they were behind Ford and demanded a delay in Senate hearings.
It came as no surprise that Democrats would focus on demanding a full FBI investigation while hoping Blasey Ford would be strong in her accusations. They got what they wanted as she said was "100 percent" certain Kavanaugh was the one who assaulted her in 1982.
While no Floridians were involved in the hearings, Democratic Rep. Kathy Castor of Tampa was typical among members of her party in what the hearings would be all about.
"The Capitol and the country are roiled over the contentious Supreme Court nomination of Brett Kavanaugh and the Republican refusal to allow a standard FBI investigation following accusations of sexual assault by Dr. Christine Blasey Ford and others," Castor said earlier in the week in an email to constituents. "The serious allegations of sexual assault require a thorough investigation and the committee should have the ability to call other witnesses."
Kavanaugh appeared to be in serious trouble after Ford had finished. Then, Kavanaugh had his turn.
Then, Kavanaugh mounted a spirited, emotional defense claiming his innocence. He also blasted committee Democrats for conducting a confirmation process that "is a national disgrace."
"Kavanaugh also singled out Wasserman Schulz by attributing a comment to "the former Chair of the Democratic National Committee" that confirming Kavanaugh would endanger millions of lives "for decades to come."
After an equally- strong performance and strong backing from committee member Sen. Lindsey Graham, the post-hearing strategy of vote counting began. President Donald Trump praised Kavanaugh's testimony calling it "powerful, honest, and riveting."
Overnight, Robert Carlson, President of the American Bar Association (ABA), joined the call for an FBI background investigation before any confirmation vote. The ABA earlier described Kavanaugh as highly qualified for the Supreme Court.
The ABA action will be a point of the discussion over the weekend as a possible confirmation vote could be set for Tuesday or Wednesday, according to McConnell. After Flake indicated he would vote yes, eyes turned toward tossup Senators such as Republicans Susan Collins, and Lisa Murkowski, along with red state Democrats Joe Manchin, Heidi Heitkamp, and Joe Donnelly.
Democratic Sen. Bill Nelson ended whatever suspense remained surrounding his intentions by sending a terse tweet saying merely "I will vote no on Judge Kavanaugh."
Later Friday afternoon, the Judiciary Committee voted to advance Kavanaugh's nomination to the full Senate floor.
But the approval — along party lines — came with a caveat.
Before adjournment, Arizona Republican Sen. Jeff Flake said that the full Senate vote should be delayed for one week to allow time for the FBI to reopen its background investigation into Kavanaugh.
Flake hinted he might not vote in favor of Kavanaugh on the Senate floor without the additional FBI investigation. He said the investigation should be short and limited and in scope.
The only way the investigation could be launched is if President Donald Trump orders the FBI to do so.
"Somebody has to explain this to Trump," South Carolina Sen. Lindsey Graham said after the meeting.
It will be an interesting weekend.
Rubio applauds Venezuela sanctions; first lady targeted
As Venezuela slides deeper into economic chaos, even more sanctions from the U.S. against the regime of Nicolás Maduro are on the way. As expected, the actions by the Trump administration were approved by Republican Sen. Marco Rubio.
Among the targets (this time) is the country's first lady, Cilia Adela Flores de Maduro, along with Vice-President Delcy Rodriguez. Other leaders within the regime were targeted as well.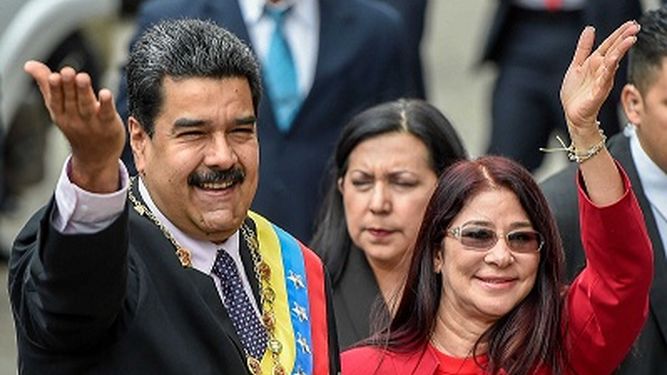 "As Nicolás Maduro and his cronies enrich themselves, they are committing crimes against humanity, including systematically starving the Venezuelan people to politically control them," Rubio said in a statement. "I applaud the Trump administration's decision to expand sanctions against the Maduro regime, and I believe we must do much more. The United States and its regional allies must increase joint efforts to help the Venezuelan people enter a post-Maduro era."
Trump hinted at a post-Maduro era when offering comments on Tuesday. The President said Maduro ruled over a "repressive regime," which "could be toppled very quickly by the military if the military decides to do that."
Maduro described the sanctions against his wife as cowardly.
"Don't mess with Cilia. Don't mess with family. Don't be cowards!" Maduro fumed during a televised event, warning that his wife would not be cowed "because Cilia is a fierce woman."
Nelson comes off good polling week
This week has been the best polling news for Nelson than at any time throughout the campaign against Gov. Rick Scott. This publication previously reported on a Quinnipiac poll giving Nelson a 7-point lead over Scott, but an NBC/Marist survey indicated a margin of 48-45 for the three-term incumbent.
The Quinnipiac survey broke new ground as it gave Nelson a lead outside the margin of error. Together with NBC, the Real Clear Politics average of polls erased a small Scott advantage and now shows Nelson with a 1.1 percent lead.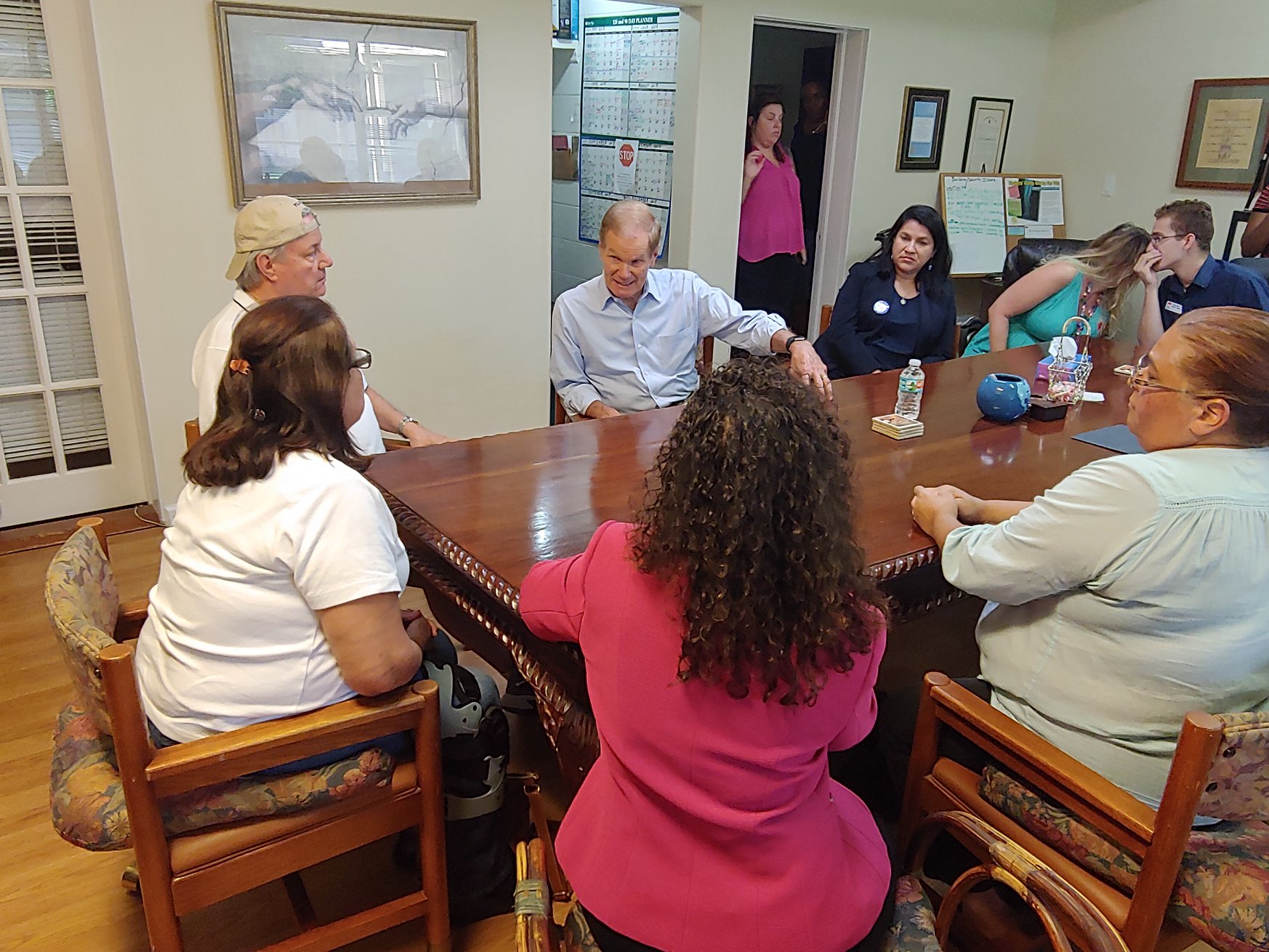 Both polls show Nelson with double-digit advantages among women and independents. Scott has a smaller lead among men.
Perhaps the most surprising result was a whopping 42-point swing among Hispanic voters in little more than two weeks. A September 5 Quinnipiac poll showed Scott with a 59-39 margin among Hispanics, but the most recent survey has Nelson ahead by 61-39 percent.
In the end, the Scott/Nelson race will turn out to be one of the most expensive in the country.
 Nelson, Scott both fudging education numbers?
Both Nelson and Scott have attacked each other in ads involving the issue of education. Nelson says Florida is at the bottom in educational performance with the current Governor claims the state is at or near the top.
The whole truth is somewhere in the middle.
"When Rick Scott became governor, he subtracted more than $1 billion from local public schools," a worried female voice intones in an ad for Nelson's re-election campaign. "It's no wonder Florida now ranks 40th in education."

Scott had a counter to that ad within a week. He did all of the talking himself.
"Fourth-grade reading and math scores? First in the nation. Eighth-grade reading? First. High school AP classes and college education? Both ranked first in the nation," Scott proudly states. "And now, our highest education funding ever. I like it when Florida's first."
Remarkably, both ads use the same U.S. News and World Report as their source. Nelson touted the rankings for Pre K — 12 education while Scott used the rankings for higher education.
Nelson's ad also mentions cuts of more than $1 billion, which came during the Great Recession but were subsequently restored. Scott's claims of being first in the nation in certain areas are not quite true.
The state did show the largest improvement in each of those fourth and eighth-grade categories. Florida was ranked among the top 10 in the fourth-grade categories.
To the shock of no one, campaign ads from both sides are somewhat less than totally accurate.
House advances Lawson small-business bill
This week, Democratic Rep. Al Lawson's H.R. 6367," Incentivizing Fairness in Subcontracting Act," which aims to expand small firms' involvement in the federal marketplace, passed the House. There were no dissenting votes.
Lawson's bill will allow some prime contractors' subcontract spending to count toward small business contracting goals. Legislation will also include safeguards to ensure subcontractors are timely paid. The bill will also make prime contractors accountable for explicit plans to hire subs as mandated.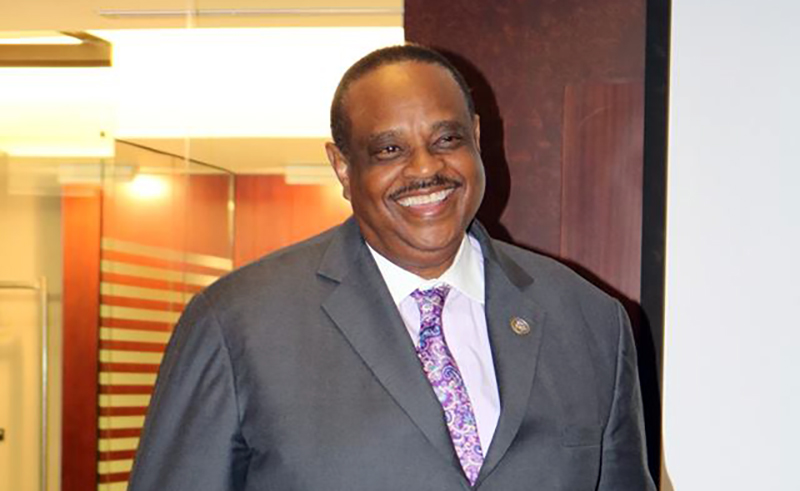 "Small businesses put in a tremendous amount of effort to receive federal contracting jobs, and in doing so, they continue to be the backbone of our country's economy," Lawson said. "This bill will help our small business contractors receive the credit they need to satisfy federal requirements."
 The bill has had its first committee referral on the Senate side, but has yet to have a vote.
Small-business advocates split on CD 7
 Two leading national organizations representing small businesses have weighed in on the race for Florida's 7th Congressional District seat held by first-term Democrat Stephanie Murphy. The U.S. Chamber of Commerce and the National Federation of Independent Businesses (NFIB) have made their choice with one slight surprise.
The NFIB gave their endorsement to Murphy's Republican challenger, state Rep. Mike Miller. The U.S. Chamber, who often backs Republicans, instead threw their support behind Murphy.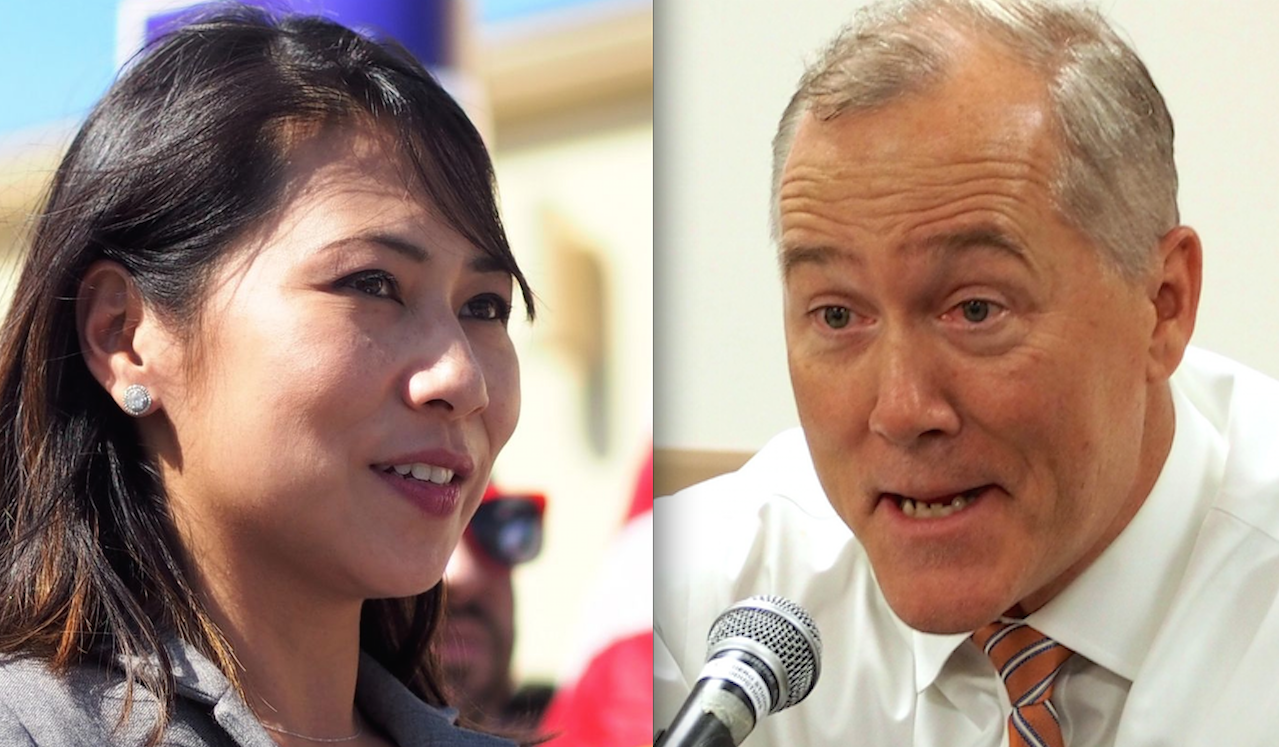 In a letter to Miller, the NFIB said "your election is critical to the small businesses in your district and we look forward "to working with you on issues most important to them — health care, regulations, and taxes." Miller thanked the organization and pledged "to keep overreaching government regulation out of their business and continue the economic prosperity brought on by the recent tax reform."
The national chamber's endorsement comes a week after Orlando Regional Chamber of Commerce presented Murphy with the U.S. Chamber of Commerce's Spirit of Enterprise Award, citing her bipartisan voting record of supporting pro-growth policies in Congress, her campaign reported.
"Congresswoman Murphy understands what it takes to start, grow, and turn around a business in America, which is why she has shown such strong leadership on issues like infrastructure, immigration, and investing in small businesses," Ken Johnson, executive director of congressional and public affairs for the U.S. Chamber, said in a news release from Murphy's campaign. "Stephanie is willing to work across the aisle, and has a proven bipartisan record in Congress of supporting entrepreneurs and small business owners."
Murphy serves on the House Small Business Committee and as ranking member of its subcommittee on Contracting and Workforce.
Posey walks back 'dumpiest' comment
One of the most memorable comments from the 2016 election campaign was Hillary Clinton's lumping Trump supporters into a "basket of deplorables." Republican Rep. Bill Posey hopes he does not earn a similar distinction.
During a recent town hall meeting, Posey made similar comparisons to supporters of Sanjay Patel, Posey's Democratic opponent in the November election for House District 8. Posey took it another step further.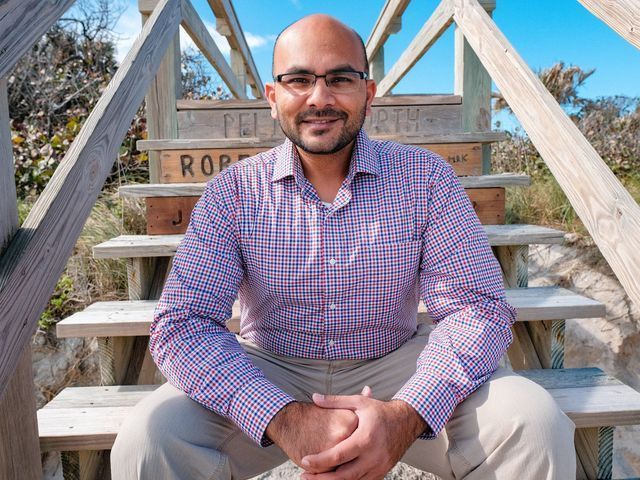 "I know most of my opponent's (yard) signs," Posey was reported to have said. "I can pick out the house without the sign, 'cause it's the dumpiest house in the neighborhood."
Posey understood he had gone too far and walked back the comments.
"In this intense campaign, it is all too tempting to make comments that are less than articulate and at time offensive. To err is to be human," Posey wrote on Facebook. "That said, I am not the kind of person that intentionally divides people in order to achieve a political victory, in fact, my career has been characterized by bringing people together to get results. I apologize for my comment regarding my opponent's supporters."
Patel's campaign has tried to raise awareness of the comments and make them an issue, but they have not yet galvanized Democrats they way "deplorables" became a GOP rallying cry.
Posey holds a strong advantage in cash on hand in a district that holds 12 percent more Republicans than Democrats. Despite this fact, Patel was able to outraise Posey during the last fundraising period by more than $30,000.
Posey has won his last four elections by more than 20 points.
Crist urges probe of Marlin Financial
After reports that a Miami company was accused of deceptive practices involving loans, Democratic Rep. Charlie Crist of St. Petersburg is calling for federal intervention. An investigative report in the Tampa Bay Times described the difficulties encountered by customers of Marlin Financial.
Crist, who serves on the House Financial Services Committee, wrote to Mick Mulvaney, the Acting Director of the Consumer Financial Protection Bureau (CFPB). The committee oversees the activities of the CFPB.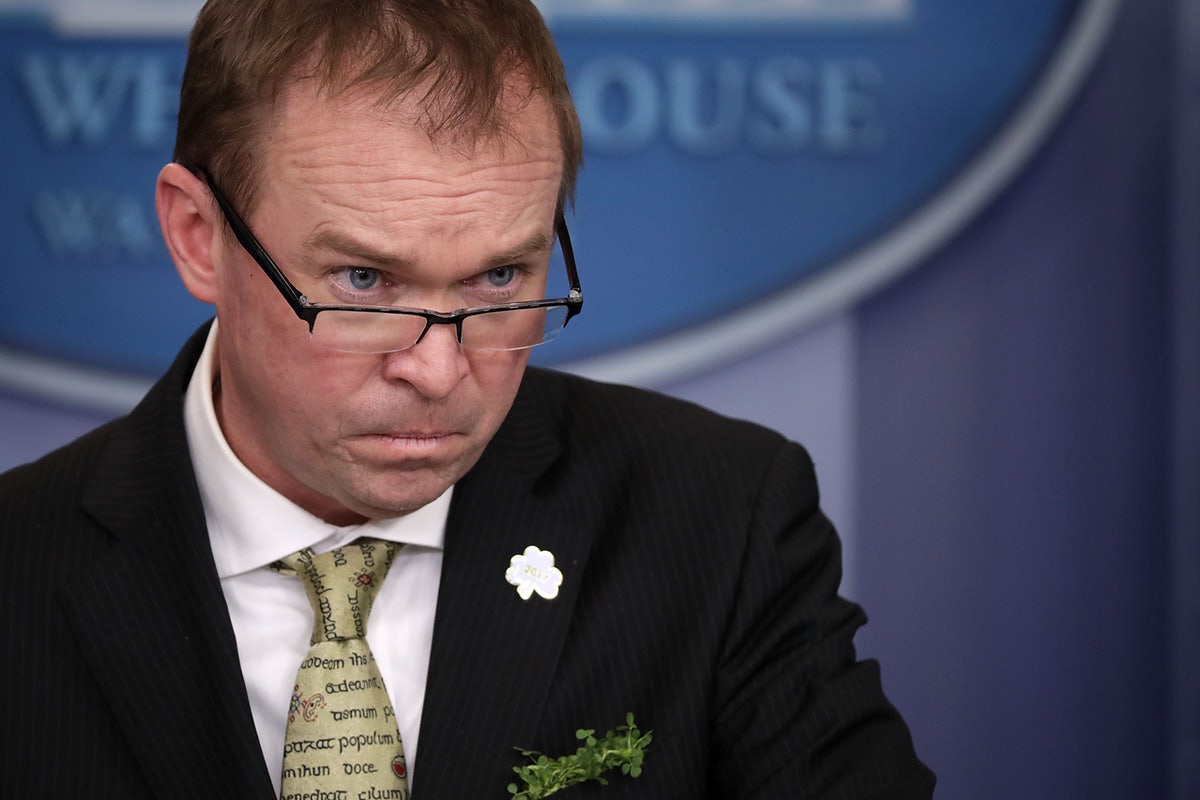 Crist specifically asked for a federal investigation.
"The Dodd-Frank Wall Street Reform and Consumer Protection Act empowers the Consumer Financial Protection Bureau to act to protect the American people from unfair, deceptive and abusive practices," Crist wrote. "Should any of the outrageous behaviors reported by the Tampa Bay Times violate federal consumer financial protection laws, I urge you to the company accountable and make its victims whole."
Deutch joins Senators to press Iran on missing constituent
Wednesday's meeting of the U.N. Security Council on Iran was chaired for the first time by Trump. Most of the 14 other members have issues with Iran, but one of the American points of contention with the rogue nation involves Florida.
A bipartisan group among the Florida delegation was urging Trump to do everything he could to bring home a Robert Levinson, Coral Springs resident, who went missing in Iran 11 years ago.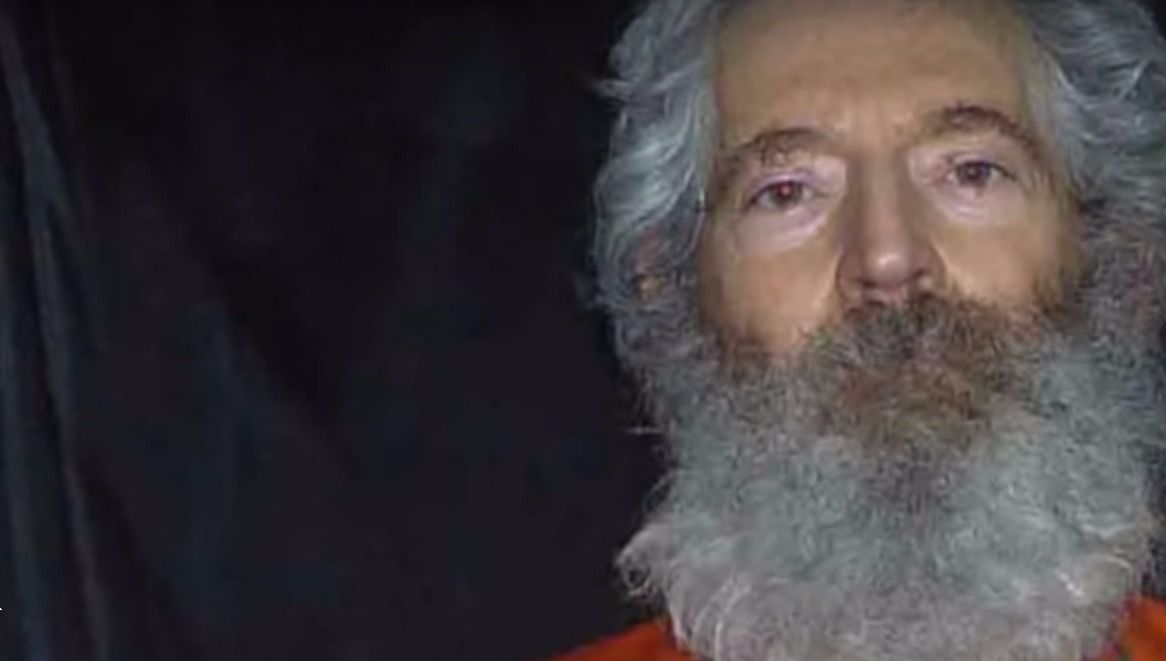 Democratic Rep. Ted Deutch, Ranking Member of the House Foreign Affairs Subcommittee on the Middle East and North Africa, joined with Nelson and Rubio (R-FL) to send a letter to Trump urging him to publicly press Iran to return Robert Levinson to his home.
In the letter, the lawmakers expressed hope that Trump, "as Chair of the session, will still take this opportunity to publicly press Iran to return our constituent, Robert Levinson, the longest held civilian in our Nation's history."
Deutch, who represents Coral Springs in Congress, has continually pressed both the Trump and Obama administrations for his constituent's return. Each year he introduces legislation calling for Iran to fulfill its promise to help bring Levinson home.
"We look forward to your Administration's swift action," the letter concluded.
Ros-Lehtinen reminisces on career
On Tuesday, Roll Call hosted one of their regular At the Races events, which featured two well-known members of Congress discussing the issues of the day. Retiring Republican Rep. Ileana Ros-Lehtinen of Miami joined with another retiring member, Democratic Rep. Luis Gutierrez of Illinois, looked back on their careers in the House of Representatives.
In a session moderated by Roll Call Deputy Editor Jason Dick, Ros-Lehtinen recalled her time in Congress and voiced her opinions on Trump and the state of the Republican Party. She has often clashed with the President on matters of public policy.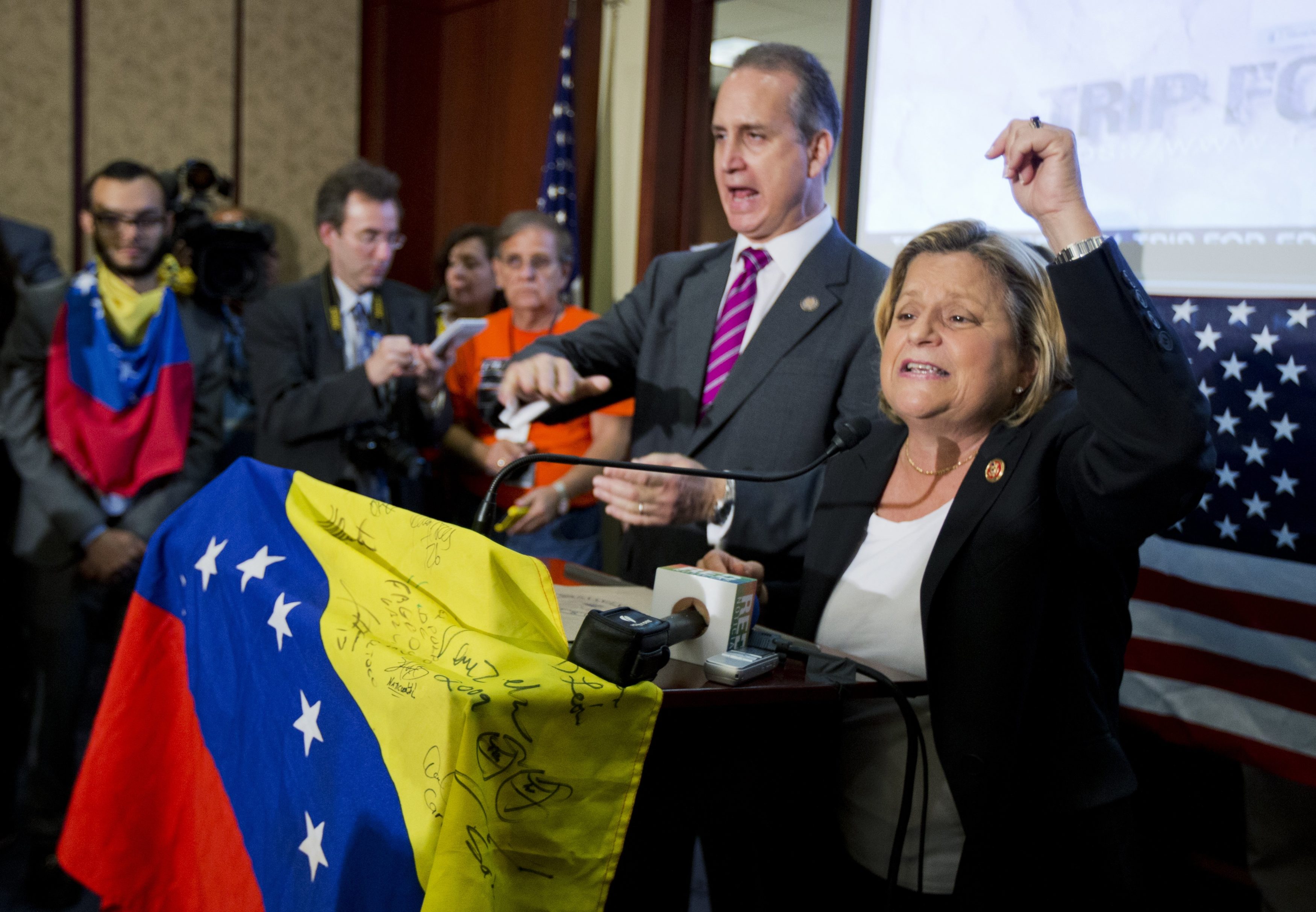 When asked about some of her toughest votes, Ros-Lehtinen said that, along with sending Americans to war, she was conflicted when she voted for the Defense of Marriage Act (DOMA). She then went on to call the repeal of DOMA as her best vote.
Both spoke of votes that hurt them politically. Ros-Lehtinen said that along with DOMA, her votes in favor of climate bills and immigration reform often left her at odds with many Republicans.
She chalked up the votes that broke with her party as the result of her evolution that of her constituents, not that she "got more liberal."
"If you don't grow and if you don't change during that time and understand the nuances of your district, you're just not paying attention," she said. "I don't want anyone to think I'm anti-GOP. I have great hopes for my party. We're going to get back to the GOP, not necessarily to the president's party."
As Ros-Lehtinen's career winds down, electing a successor to her District 27 seat came up. She expressed confidence the seat will remain in the Republican column in November.
"My successor will be Maria Elvira Salazar," Ros-Lehtinen said, referring to the Republican running against Democrat Donna Shalala. "She's me on steroids. She's just better than me. She's a better campaigner than me," she said.
On this day in the headlines
September 28, 1990 — By a 13-1 vote, the Senate Judiciary Committee endorsed David Souter for a pivotal seat on the Supreme Court as nearly all the committee's liberal Democrats declined to join civil rights and women's groups in opposing the nomination. Massachusetts Democrat Edward Kennedy was the only member of the committee to vote against Souter, a nominee of President George Bush.
Pennsylvania Republican Sen. Arlen Specter predicted the 51-year-old Souter would get about 90 votes when the full Senate takes up his confirmation next week. Both of Florida's Senators, DemocratBob Graham and Republican Connie Mack, indicated they would vote to confirm Souter.
September 28, 2006 — Sen. Bill Nelson continues to hold a wide lead over challenger Katherine Harris according to a new Orlando Sentinel poll released yesterday. Though Harris has cut into Nelson's lead by 10 percentage points, the incumbent still leads 53-35 percent.
"We're back to where we were nine months or a year ago," said Brad Coker, Executive Director of Mason Polling and Research, who conducted the survey for the Sentinel. "Nelson could probably go to the Bahamas for the rest of the campaign and he's still be safe."
Deutch is second-best speller again
For the second consecutive year, Deutch finished as the runner-up in the individual competition at the Press v. Politicians Spelling Bee at the National Press Club in Washington. The Press won the team competition.
Deutch was finally tripped up with the word "flittern," a young oak. He tweeted out that he "went down swinging."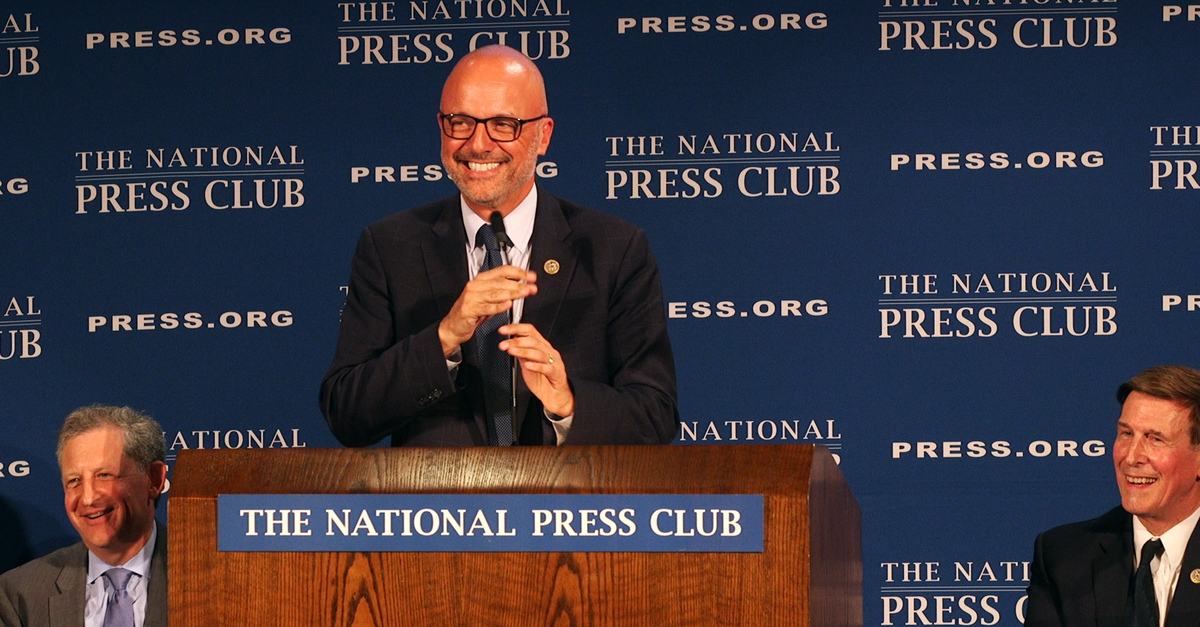 The winner was Alexandra Petri of The Washington Post. Joining Deutch on the politicians' team were fellow Democrats Suzanne Bonamici of Oregon, Jamie Rasking of Maryland and Mark Takano of California.
Does that say anything about Republicans' ability to spell?