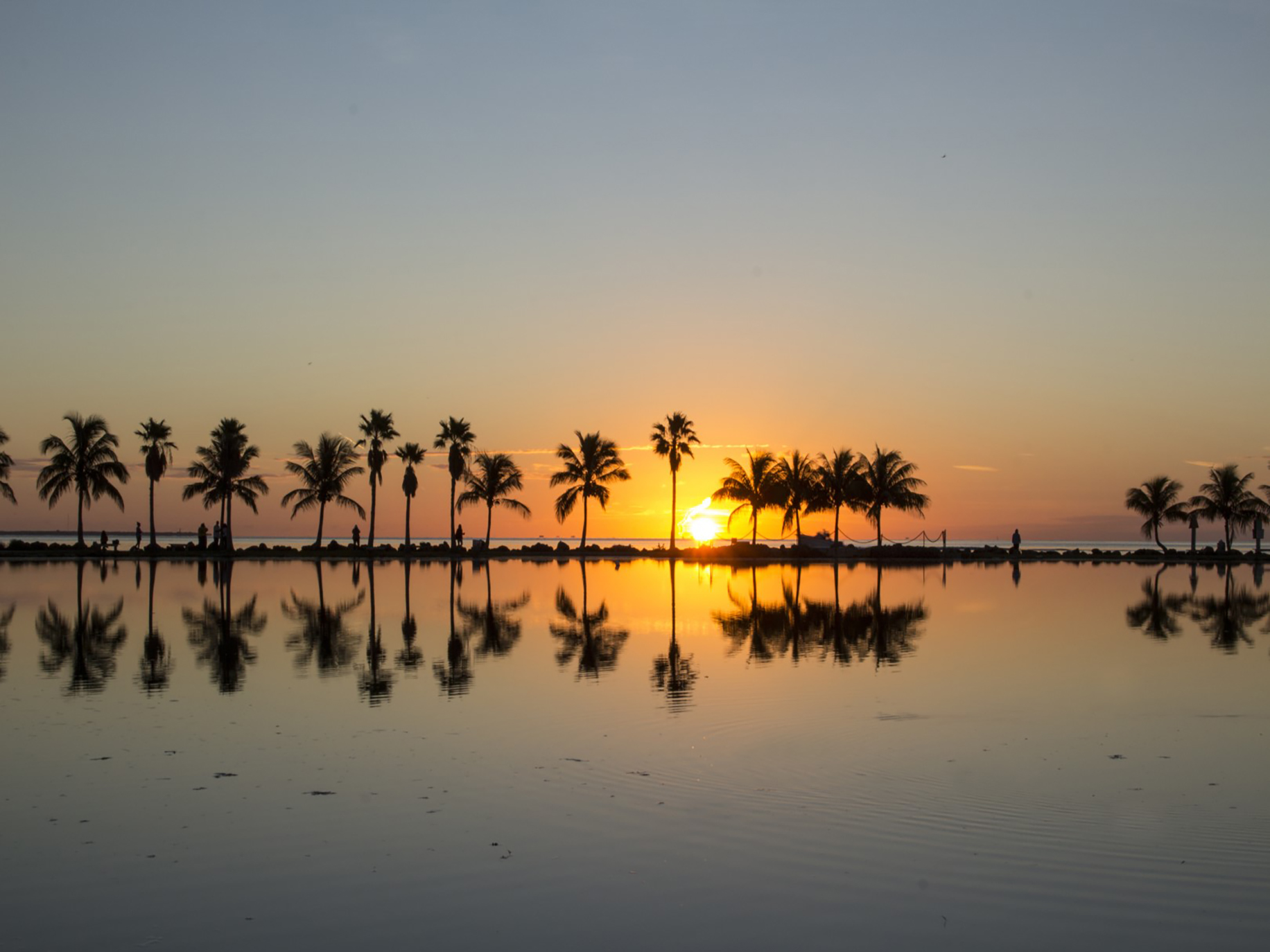 Sunburn — The morning read of what's hot in Florida politics.
By Peter Schorsch, Phil Ammann, Daniel McAuliffe, Jim Rosica, and Drew Wilson.
Democrats at the top of the ticket continue holding a slight edge over their Republican opponents, according to new polling from the Florida Chamber of Commerce.
At the same time, things don't look nearly as good for many of the proposed constitutional amendments on the ballot in 2018.
Bill Nelson holds a slim, two-point lead over Republican Rick Scott 48-46 percent, with only 4 percent undecided.
Down ballot, Democrat Sean Shaw also leads by two points over Republican Ashley Moody 35-33 percent in the race for Florida Attorney General, with one of five respondents saying they're undecided.
So far in 2018, the tightest race in the state is for Chief Financial Officer, where Republican incumbent Jimmy Patronis is dead even with Democrat Jeremy Ring, 38 percent apiece. Here again, 20 percent are undecided.
In the case of Agriculture Commissioner, Democrat Nikki Fried is also leading Republican Matt Caldwell by five points, 42-37 percent, with 17 percent undecided.
— AS FOR AMENDMENTS … — 
For constitutional amendments, the Chamber poll shows only two — Amendments 1 and 7 — meeting the 60 percent approval threshold for passage. Amendment 1, which seeks to increase the homestead exemption, barely makes it with exactly 60 percent, 27 percent saying no and 12 percent unsure. With likely Florida voters, the best in the bunch is Amendment 7, increasing first responder and military member survivor benefits, with an even 70 percent approval, 12 percent saying no; 17 percent were unsure.
As for the remaining amendments:
— Amendment 2, limitations on property tax assessments: 50 percent approve, 25 percent disapprove and 24 percent unsure.
— Amendment 3, which gives Florida voters the last say on any gambling expansion: 54 percent approve, 28 percent disapprove and 18 percent unsure.
— Amendment 4, which seeks to restore voting rights to felons after serving their sentences: 42 percent approve, 20 percent disapprove and 36 percent unsure.
— Amendment 5, which would require a supermajority to raise taxes or fees: 45 percent approve, 36 percent disapprove and 18 percent are unsure.
— Amendment 6, known as "Marcy's Law," provides certain rights to crime victims, as well as setting mandatory retirement ages for judges: 45 percent approve, 18 percent disapprove and 36 percent are unsure.
— Amendment 9, a combined proposal which would both prohibit offshore drilling in Florida and vaping indoors: 50 percent approve, 34 percent disapprove and 14 percent are unsure.
— Amendment 10, which would overhaul state and local governments by mandating elected constitutional officers: 24 percent approve, 20 percent disapprove and 54 percent are unsure.
— Amendment 11, which repeals the state's ability to prohibit non-citizens from buying, owning and selling property: 26 percent approve, 23 percent disapprove and 49 percent are unsure.
— Amendment 12, a ban on lobbying by public officials during their term and for six years after leaving office: 53 percent approve, 21 percent disapprove and 25 percent are unsure.
— Amendment 13, a proposal that would end greyhound dog racing in Florida: 46 percent approve, 36 percent disapprove and 17 percent are unsure.
— DAYS UNTIL — 
FSU vs. UM football game — 5; Voter registration deadline for General Election — 9; MLB World Series begins — 24; 'Before You Vote' Florida Governor debate — 24; Early voting begins — 26; Halloween — 30; General Election Day — 36; Florida Blue Florida Classic: FAMU vs. BCU — 47; 2019 Legislature Organization Session meetings — 50; Thanksgiving — 52; Black Friday — 53; Florida Chamber Insurance Summit — 57; 'Hamilton' comes to the Straz Center — 134; 2019 Legislative Session starts — 155; Captain Marvel release — 158; 2020 General Election — 764.
— LATEST TURNOUT FIGURES —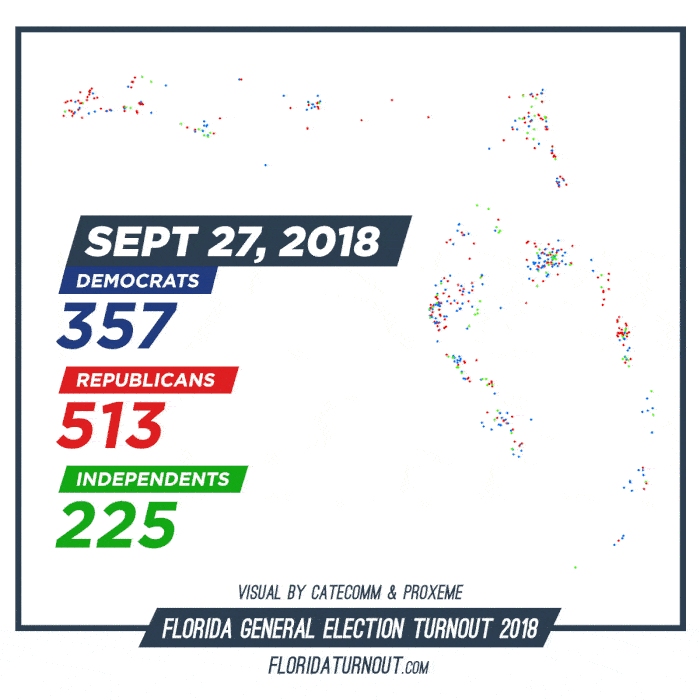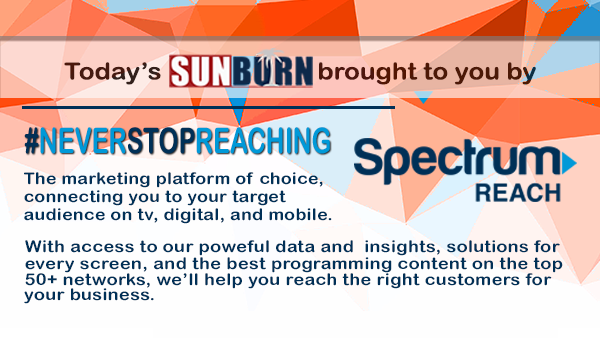 — TOP STORIES —
"Brett Kavanaugh drama could affect Florida races" via Zac Anderson of the Sarasota Herald-Tribune — A big question is how the Supreme Court nomination fight could impact female voters, especially independents and moderate Republican women. Republican leaders run the risk of alienating these voters if they feel that Ford's accusations have not been handled properly. Independents have been trending away from the GOP in Florida, with many holding negative views of Donald Trump. "Younger independent females, it wouldn't be 100 percent, but it may energize them," University of South Florida political science professor emeritus Susan MacManus said of the Kavanaugh nomination battle. What about GOP women? Sarasota County Commissioner Nancy Detert — a Republican known for an independent streak — said she thought Ford "was handled with total respect." "I think she was absolutely treated fairly," Detert said. Detert unfriended three friends on Facebook last week over comments made about Kavanaugh.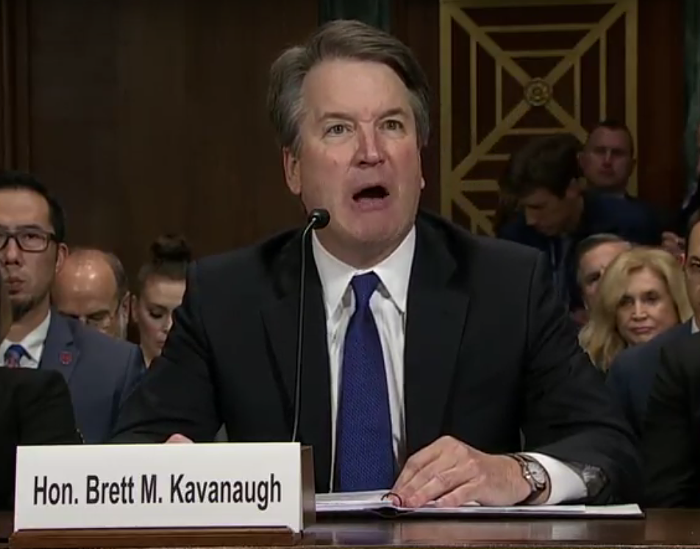 "Dorothy Hukill exits race, citing cancer's return" via Mark Harper of the Daytona Beach News-Journal — "Unfortunately, I have recently experienced an aggressive recurrence of this cancer. Along with my family, I have made the difficult decision to enter hospice care and no longer seek treatment for this disease," Hukill said on Facebook. Her name will remain on the ballots set to be mailed to voters next week, for early voting and on Nov. 6, said Lisa Lewis, Volusia County supervisor of elections, but the Republican Party will be allowed to choose a replacement to compete against Democrat Mel Martin. Martin said she was taking a break from her campaign Friday, writing an open letter to Hukill, saying she has "always had my respect and admiration," and the news of her exit "sent shock waves of sadness," a reminder of fragile humanity. Hukill's message thanks supporters, friends and family for their "well wishes and prayers" and calls her public service one of her great joys.
— FROM THE WEEKEND —
"Billionaire Tom Steyer rallies progressive voters in St. Pete town hall" via Caitlin Johnson of the Tampa Bay Times — His stop at the University of South Florida St. Petersburg was part of a nationwide tour to rally voters behind progressive ideas and his own effort to impeach Trump. "We need to retake the democracy," Steyer said to a chorus of cheers. "There has been a hostile corporate takeover of our democracy … in the last 40 years. And everybody knows it." He opened the town hall by commenting on the recent testimony before the Senate Judiciary Committee over U.S. Supreme Court nominee Brett Kavanaugh. He denied an accusation by psychology professor Christine Blasey Ford that he attempted to sexually assault her decades ago while they were in high school. "We couldn't have a clearer example of injustice," Steyer said of the hearings. "I think it's way past due to end that era in the United States."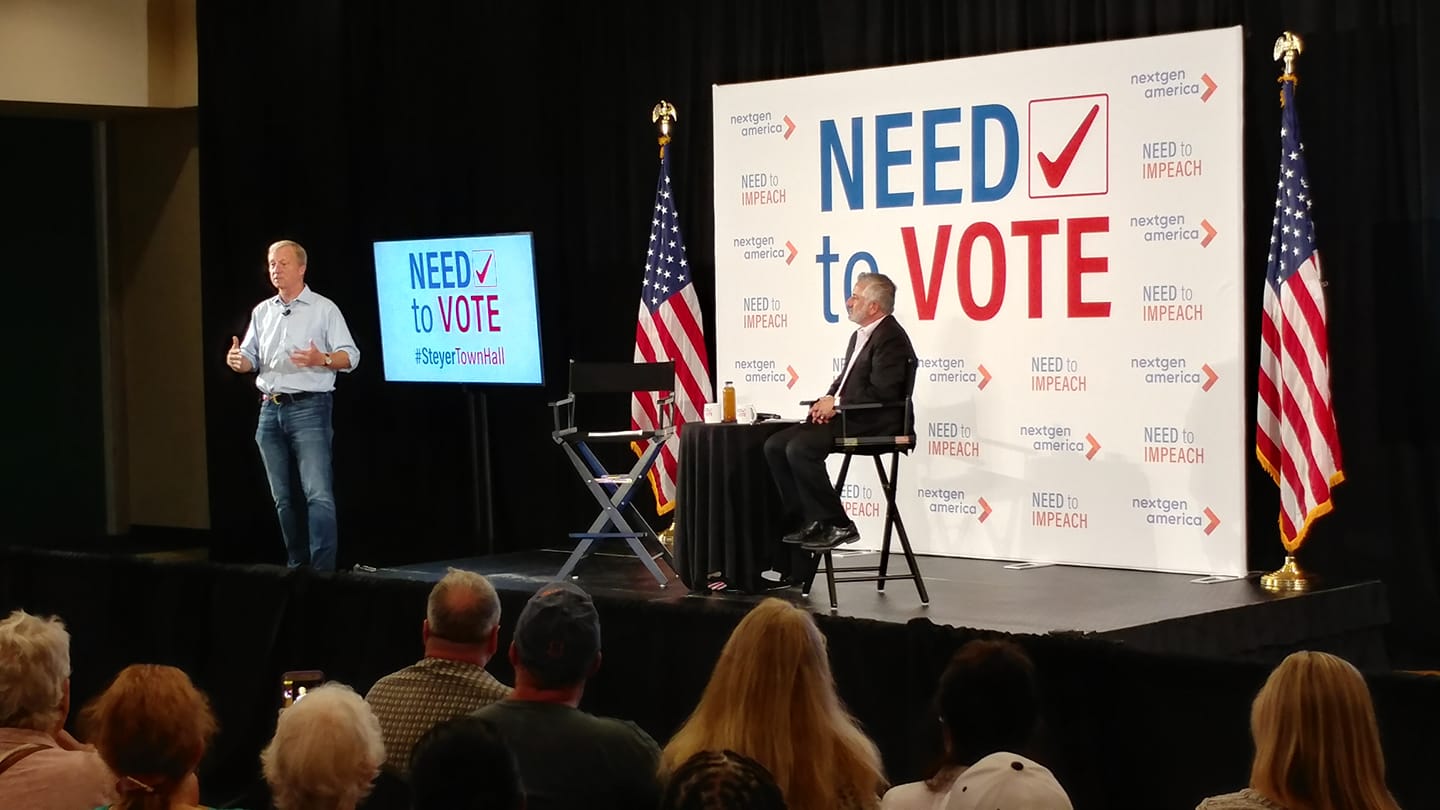 "Ron DeSantis appears at Miami-Dade Black Professionals Summit" via Glenna Milberg, Michael Putney and Andrea Torres of WPLG — DeSantis spoke to members of the Black Professionals Network in Miami on Friday; Gillum was the keynote speaker Saturday. DeSantis talked about school choice and economic investment, and he also tried to put to bed concerns that he is a racist. There was some friction at DeSantis event. When Pascale Royal, a Citrix employee and mother from Fort Lauderdale, interrupted to ask him if he had ideas on how to end "the school-to-prison pipeline" affecting black youth disproportionately, Raynard Jackson, a Washington-based Republican political consultant, intervened and didn't allow DeSantis to answer the question. "Tensions are high," said Kenasha Paul, an attorney and president of the Black Professionals Network. "Historically, people are already defensive."
To view a clip of the appearance, click on the image below:
"Democrats celebrate in style at blue Gala in Coral Gables" via Ryan Nicol of Florida Politics — Democratic bigwigs were out in full force as the Miami-Dade Democratic Party held its annual Blue Gala fundraising event at the Biltmore Hotel in Coral Gables. Headlining the night was Democratic nominee Gillum and former Secretary of Housing and Urban Development Julian Castro. The swanky event began outdoors at the Biltmore as a live band set the mood for candidates, campaign workers, and Democratic donors to hobnob for raising money for competitive races this November. Tickets to the dinner began at $300 while access to the after just party set you back $50. According to the to the Miami-Dade Democratic Party, "every dollar raised will go to get-out-the-vote for Andrew Gillum, Bill Nelson, and Democrats up and down the ballot."
"'Julian Castro 2020'? Former HUD head addresses Democrats in Miami" via Ryan Nicol of Florida Politics — Castro sure sounded like a potential 2020 presidential candidate as he addressed South Florida Democrats at this weekend's Blue Gala in Coral Gables. Castro was the keynote speaker for the Saturday night event, which was held at the Biltmore Hotel. He has said he'll decide on a presidential run by the end of the year. But Castro sure hit all the right notes for a Democratic presidential candidate in his talk Saturday night, calling for universal health care, education reform, and a comprehensive immigration plan. He also hit on several policy notes key to the Florida political scene, such
"Pam Bondi slams Andrew Gillum for celebrating Aramis Ayala" via Jacob Ogles of Florida Politics — "Andrew Gillum is demonstrating that he will not stand up for our brave law enforcement officers who risk their lives each day to keep us safe," Bondi said in a statement. "I know [Republican gubernatorial candidate] Ron DeSantis will stand shoulder to shoulder with all our brave first responders." Gillum attended the Miami Dade Blue Gala in Coral Gables, where the Miami-Dade Democratic Party honored four individuals including Ayala. "It is unfathomable to me that Andrew Gillum would participate in honoring State Attorney Ayala, who refused to even consider the death penalty for the man who brutally murdered a true hero — Lieutenant Debra Clayton," Bondi said.
— DESANTIS VS. GILLUM —
First on #FlaPol — "Chamber poll: Gillum holds 6-point lead over DeSantis" via Florida Politics — The poll, conducted Sept. 19-24, found the Tallahassee Mayor and his Lieutenant Governor pick, Orlando-area businessman Chris King, with a 48-42 percent lead. The lead represents a 2-percentage-point increase for Gillum, who led 47-43 percent in the Chamber's prior measure, which was conducted Sept. 6 through Sept. 9. Unlike the last poll, the new results fall outside the poll's margin of error of plus or minus 4.4 percentage points. Of the remaining 10 percent of respondents, 6 percent said they were still undecided, while 2 percent said they were backing Reform Party gubernatorial nominee Darcy Richardson and Nancy Argenziano.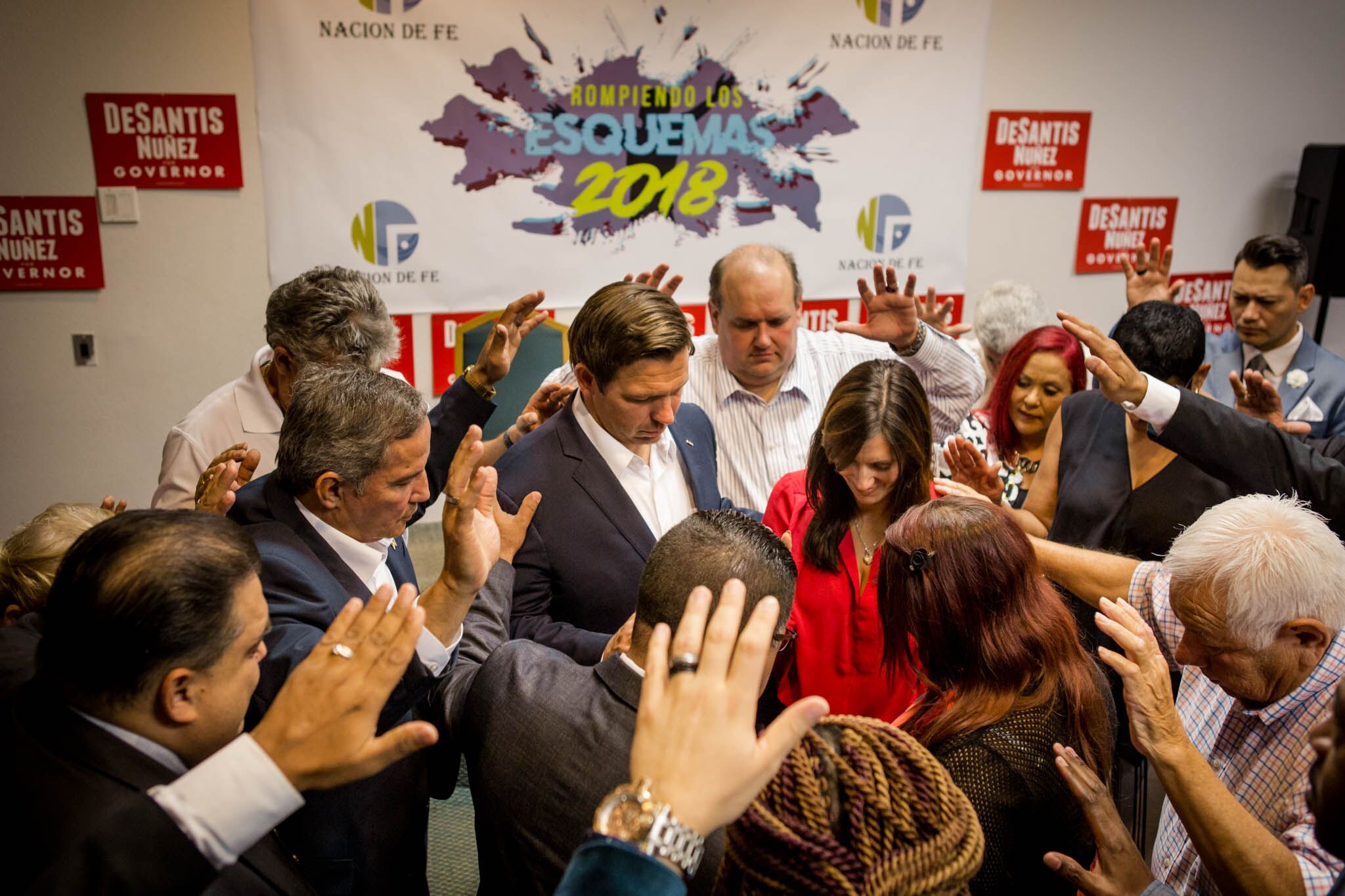 "DCF staffer fired, being investigated after 'inappropriately' accessing Gillum records" via Matt Dixon of POLITICO Florida — A longtime staffer with the Florida Department of Children and Families was fired last week for using a state database to look up the confidential driving records of Democratic gubernatorial candidate Gillum. The records were accessed in June 2017 by Jason Purify, a "human resources counselor II" who was hired by the state in 2005. The information was housed in the Driver and Vehicle Information Database. DCF said Purify's use of the database to look up information related to Gillum was "inappropriate" and he was fired on Sept. 21, when an audit noticed the access.
"Gillum campaign fires staffer who wore explicit anti-Trump shirt after offensive tweets surface" via Elizabeth Koh of the Miami Herald — Screenshots of Manny Orozco-Ballestas' now-deleted tweets, which were posted by Orlando-area fringe conservative blogger Jacob Engels, depict several messages degrading to women and body-shaming. The purported tweets from the former Gillum staffer date back to 2012 and 2013. They include a response to Trump saying, "you need to be executed," a tweet criticizing obese people for posting food pictures on Instagram, and a graphic implying pacifiers for babies are "preparing" them for oral sex. "The type of language this young man used on social media before his employment with our campaign is unacceptable, and he will no longer be working with the campaign," said Gillum campaign spokesperson Joshua Karp in a statement.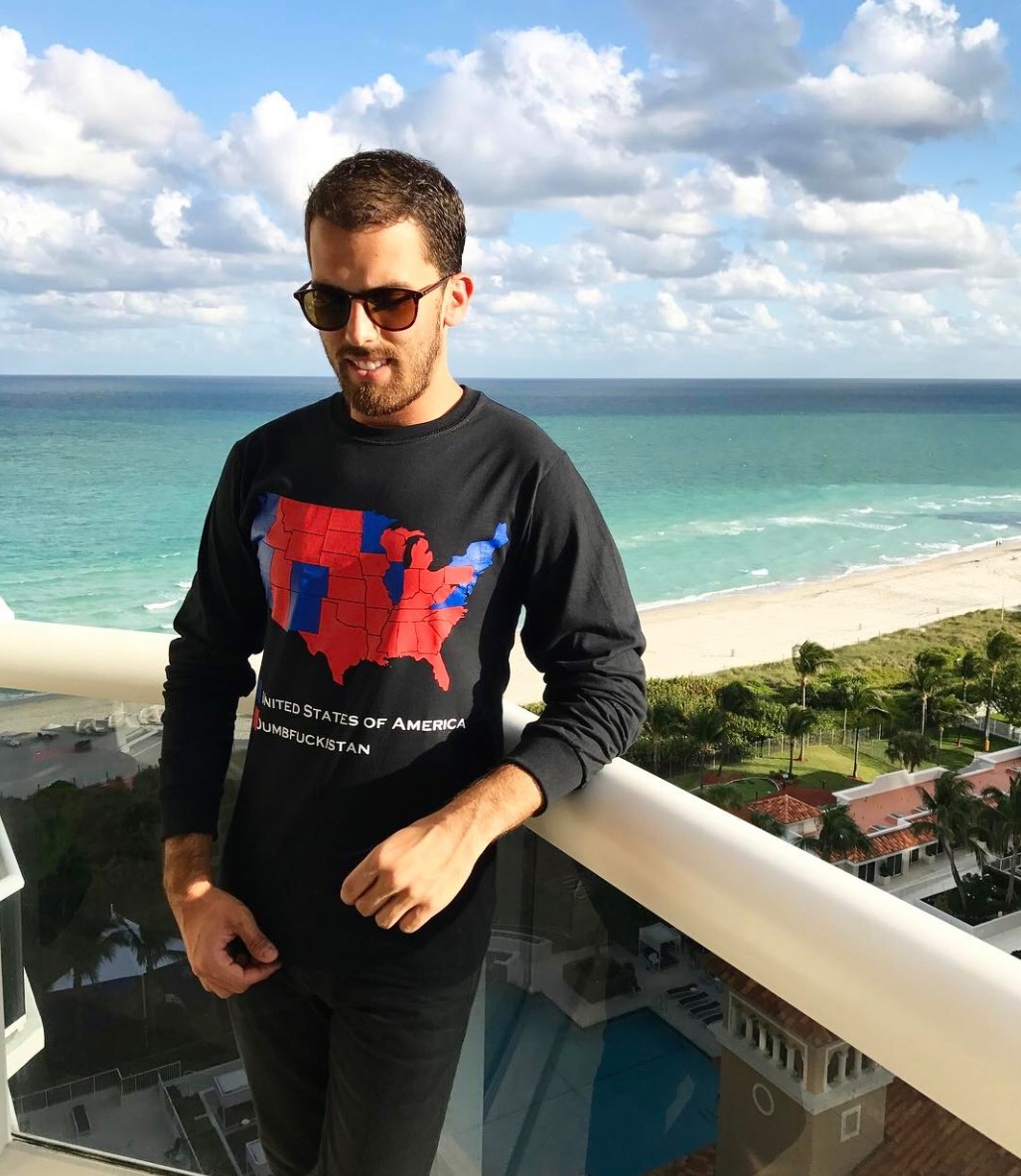 ICYMI: "Sarah Bascom joins team DeSantis" via Florida Politics — Bascom will join the communications team that has been leading the media efforts for DeSantis, will bring "decades of experience and strategies from notable campaign victories to the effort." She has served as the communications director for the Florida Senate, under the late Senate President Jim King, and as the press secretary for the Senate Majority Caucus and deputy communications director for the Republican Party of Florida. She also consulted for Richard Corcoran when he was House Speaker-designate. More recently, she has been outside communications consultant for Senate President-designate Bill Galvano, state Rep. and future House Speaker Chris Sprowls, and outgoing Senate President Joe Negron.
"'TLH Fact Check' to vet portrayal of capital city in political campaigns" via Tallahassee Democrat — With Gillum facing off against DeSantis, the public record of each candidate is fair game for comment. In the back-and-forth salvos, Tallahassee's reputation may well suffer collateral damage. Moreover, from now until the November election, our city from time to time will be in the national news media's spotlight in a way not seen since the Bush v. Gore spectacle 18 years ago. That's why the Tallahassee Democrat is initiating a project called TLH Fact Check — to ensure that the facts and the truth about this community are presented accurately. We don't want to let political hyperbole and inaccurate portrayals go unchallenged, whether they be rosy scenarios that gloss over Tallahassee's problems or smears that misrepresent or exaggerate those problems. Those are the kinds of problematic representations that will prompt TLH Fact Check to act.
— SCOTT VS. NELSON —
"Senate race may be moving away from Rick Scott" via Harry Enten for CNN — A new Marist College poll finds that Nelson holds a 48 percent to 45 percent advantage over Scott. Two other gold standard polls out this week from the University of North Florida and Quinnipiac University give Nelson an average 3.5-point lead … For much of the summer, Scott has been tied or ahead of Nelson. Some of that polling was from lower quality pollsters (who don't call cellphones or don't use live interviews), but even among higher quality pollsters, it seemed Scott was more than holding his own. I'm not aware of a "fundamentals" model in which Scott would be favored. My own model that takes into account money raised from individuals, candidate quality (i.e., current or previous office held), the partisan lean of the state and the national political environment has Nelson favored by a little less than 10 percentage points … fundamentals indicate that Democrats are in better shape to take the Senate more than the polling does.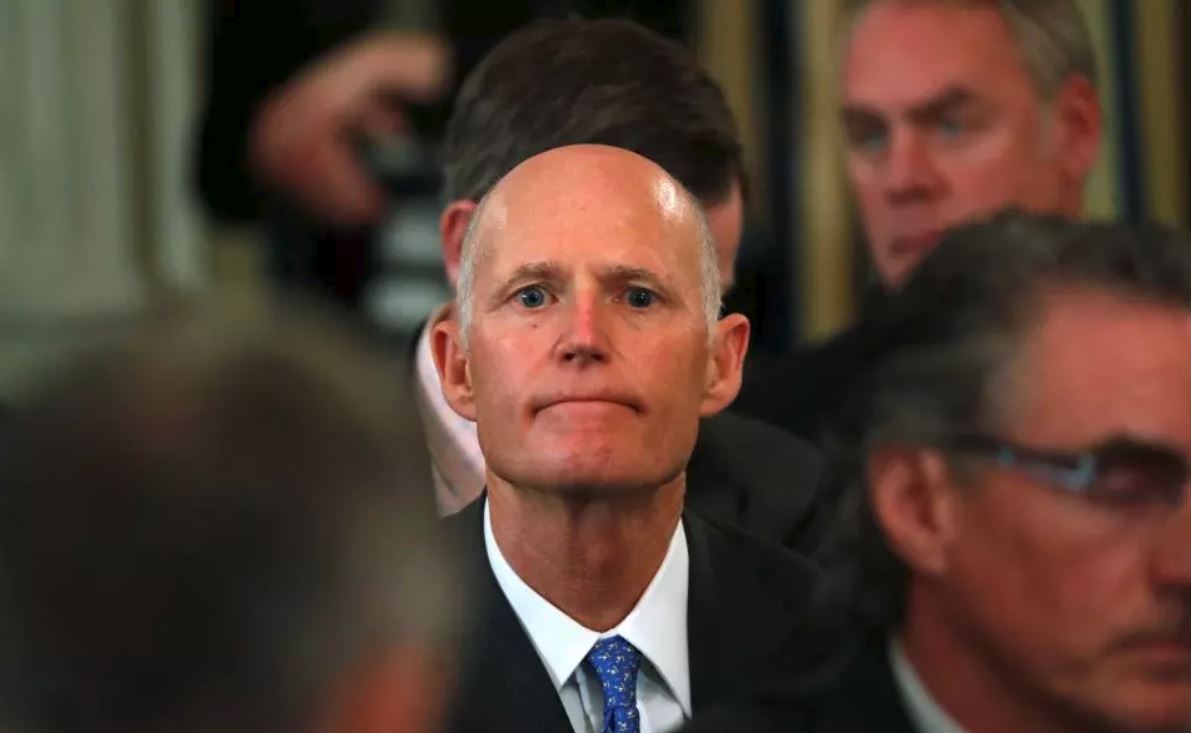 Assignment editors — Former Puerto Rican officials, including former Govs. Pedro Rosselló and Alejandro García Padilla, and Puerto Rico's current Gov. Ricardo Rosselló will join U.S. Sen. Nelson for a special campaign announcement, 10:45 a.m., 1516 East Colonial Drive, Orlando (parking in rear lot, south of Hillcrest St.).
"How much responsibility did Scott really take in Medicare fraud scandal?" via Scott Powers of Florida Politics — Scott's campaign is characterizing the notion of responsibility more broadly, contending he has, at least in part, taken responsibility since the scandal: "The Governor has taken responsibility for his company's actions in countless public statements," said a spokeswoman. Scott was never charged with any wrongdoing. Board members, including some who had helped Scott build the company into the nation's largest and most profitable for-profit hospital corporation in the 1980s and '90s, had painted him in news reports of the time as possibly being ignorant of the massive Medicare and Medicaid fraud allegations that federal officials were investigating in 1997. The reports also said some board members were frustrated that Scott was sticking to a defiant stance toward the FBI, insisting the company had nothing to worry about, as board members grew concerned that was the wrong approach. In March 1998, the industry journal Health Affairs published an in-depth article by Denver-based medical economist J.D. Kleinke stating, "The investigation has resulted in the ouster of the company's founder, Richard Scott … Now, one year later, the dreams of Columbia/HCA's founder, Richard Scott, lie in tatters … The company has become the focus of multiple federal investigations, Scott has long since been forced to resign by the board of directors of Columbia/HCA, and the whole health system is waiting for the government's other prosecutorial shoe to drop."
"Medicaid paid drugmaker in Scott's portfolio hundreds of millions" via Pat Beall of the Palm Beach Post — Scott and his wife Ann have drawn profits of at least $250,000 — and as much as $2.1 million — from a drug company whose sky-high prices are draining state Medicaid coffers. Florida Medicaid, the perennially cash-strapped health program for Florida's poorest and sickest residents, has paid as much as $770 million for Gilead Sciences drugs since 2013 … That bill includes Gilead's $1,000-a-pill cure for the liver-destroying hepatitis C virus, a cost that generated congressional scrutiny and forced Florida Medicaid to ration lifesaving treatment. And when other Medicaid programs across the nation collectively slowed purchases of Gilead's expensive drug in 2017 in favor of cheaper drugs from other manufacturers, Florida did the opposite.
"New Scott ad touts 'leadership' during Hurricane Irma" via Ryan Nicol of Florida Politics — Scott's latest ad reflects on his response to Hurricane Irma as it struck Florida last year. The 30-second spot, "Leadership," is replete with clips of new anchors highlighting the danger of the storm, along with Scott's warnings issued to residents as the storm closed in. Indeed, Scott was consistent in ringing the alarm bell pre-Irma, calling the Hurricane "the most catastrophic storm the state has ever seen."
To view the ad, click on the image below:
"'Mostly false:' PolitiFact vets 9 Scott ads, finds all 9 are false" via Scott Maxwell of the Orlando Sentinel — Yes, nine out of nine. It's almost impressive, yet hardly surprising, as Scott has used lies to distract from his own record every step of his political career. Just ask Bill McCollum. "Lies" isn't a word I use casually. But when one of the most acclaimed fact-checking services in America labels nine ads "False," "Mostly False" or "Pants on Fire," what would you call it? Now, it's worth noting that PolitiFact doesn't vet every ad. When candidates make straightforward claims, there's not much need for vetting. And obviously, Scott isn't the only politician fudging facts. But Scott stands out because he and his supporters' ads wield untruths with such relentless consistency (nine-for-nine and the only full-on "Pants on Fire" lies) — and because of the devilishly ingenious way he uses them to mask his own weaknesses.
Scott drops new Spanish-language ad featuring Democratic supporters — "Demócrata" highlights testimony of a group of Democratic Hispanic community members who previously supported Nelson and are now behind Scott's Senate campaign. "I'm a registered Democrat," said William Diaz. "After eight years, not only have we found that Florida has a brilliant Governor, we have a Governor who understands the need of the melting pot. That's why after reflecting and seeing the team and the work, I did not hesitate to make the decision to support Governor Scott for the Senate."
To view the ad, click on the image below: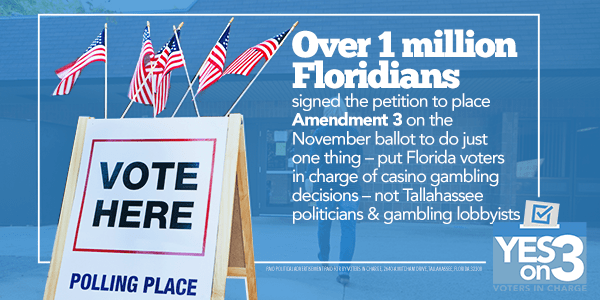 — NOTES FROM THE CAMPAIGN TRAIL —
"New ad dings Jeremy Ring over past lobbying work" via Ryan Nicol of Florida Politics — A new digital ad is out hitting Ring, the Democratic candidate for Florida's Chief Financial Officer, over his past work at a lobbying firm while holding his role as a state Senator. The ad, titled "Lobbyist," was released by Treasure Florida, the political committee of his Republican opponent in the CFO race, Patronis. A request for comment from the Ring campaign is pending. "Jeremy Ring: sometimes a politician, sometimes a lobbyist," the ad's narrator begins. "At times, both, like when Senator Ring used his position to lobby for state contracts for his own client. Jeremy Ring: sometimes a politician, sometimes a lobbyist, always looking out for himself."
To view the video, click on the image below:
New polling gives Ring six-point lead — Taken September 27-28, the Public Policy Polling survey in the race for Florida's Chief Financial Officer shows Ring leading incumbent Republican Patronis 40-34 percent, with more than one-quarter of respondents (26 percent) undecided. The poll also found 68 percent of likely Florida voters "very excited" for the upcoming elections, with those "somewhat excited" and "not that excited" at 15 percent each.
Ashley Moody drops first general election ad  — Moody is unveiling its first campaign advertisement for the general election, highlighting the former Hillsborough County judge's experience as a federal prosecutor and circuit court judge, including the nearly 90 percent of Florida Sheriffs who have endorsed her candidacy. According to the campaign, her opponent state Rep. Shaw has never prosecuted a case.
To view the ad, click on the image below:
"Disney, Seminole Tribe add $10M to campaign to limit casinos" via The Associated Press — Newly-filed campaign reports show that Disney Worldwide Services and the Seminole Tribe of Florida each donated $5 million to Voters in Charge this month. Voters in Charge is running ads to convince people to vote yes on Amendment 3. The proposed amendment says that only voters can approve new casinos in the future. Sixty percent of voters would have to say yes in order for it to pass. Disney has spent nearly $19.7 million to pass the amendment while the Seminoles have spent nearly $16.8 million.
"Will Marsy's Law help victims or create new problems?" via Andrew Pantazi of the Florida Times-Union — Florida law already calls for protecting victims' rights, both in state statute and in a brief clause of the state Constitution. That law includes the right to be notified as a case progresses, the right to have a voice in prosecution and the right to restitution. While Marsy's Law, also known as Amendment Six, would offer many of those same protections, it also includes a more expansive set of rights that cause some lawyers to believe it would hurt defendants, create loopholes, and add unexpected costs. Florida Bar Criminal Law Section President David Barksdale, a Jacksonville defense attorney, said that "my personal concern — not speaking on behalf of the Bar's Criminal Law Section — is that Marsy's Law erodes the core foundation of the criminal justice system: that a prosecution is between the state and an accused citizen, not a contest between two private citizens. Our Florida Constitution and law already do a great job of protecting crime victims." Jennifer Fennell, a spokeswoman for Marsy's Law for Florida, objected to that take: "What currently exists in the U.S. Constitution is nothing and what exists in the Florida Constitution is a single sentence that's ambiguous and left up for interpretation."
"Steve Bannon to speak at Hillsborough GOP dinner Oct. 26" via William March of the Tampa Bay Times — The party announced the event on its Facebook page Friday, but only as a "save the date" notice with no details of the price, time or location. The event is billed as a "Trump Anniversary Dinner," presumably the second anniversary of his election as president. Recently, Bannon has been advising rightist-nationalist political parties in Europe. Jim Waurishuk, chairman of the Hillsborough Republican Party, was an early Trump supporter who still has connections with White House political advisers.
— DOWN BALLOT —
Gabby Giffords gun group backs three Florida congressional candidates — Giffords, the gun safety organization founded by former Congresswoman Giffords and her husband, Captain Mark Kelly, is stepping into three Florida congressional races. The group is endorsing Democrats Nancy Soderberg in Florida's 6th Congressional District, Chris Hunter in Florida's 12th, and Donna Shalala in Florida's 27th. "Voters are ready to elect Chris Hunter, Donna Shalala, and Nancy Soderberg because they will always put protecting their communities over helping the gun lobby make a profit. Giffords is proud to endorse them for Congress because they will never stop fighting for what's right," Giffords said.
"Mike Miller TV spot goes after Stephanie Murphy on taxes, budget" via Scott Powers of Florida Politics — Miller's ad, "The Difference," launches in the Orlando television market. "We're different," Miller begins. "I voted to balance Florida's budget. She voted against the balanced budget in Washington. I voted to cut your taxes. She voted against tax relief for middle-class families." Miller's commercial also seeks to tie Murphy, who has sought to position herself as a moderate, to the liberal wing of Democrats in Congress, particularly to House Minority Leader Nancy Pelosi, who helped get Murphy elected in 2016.
To view the ad, click on the image below:
"Judge blocks Democrats from picking replacement candidate for April Freeman" via Bill Smith of the News-Press.com — Candidate Pam Keith, who is suing to overturn a state law that prohibits her from running, said a temporary restraining order issued late Friday will give her the chance to make a case why the law that keeps her out of the race is unconstitutional. The order from U.S. District Judge Elizabeth Kovachevich sets a hearing for noon Monday in Tampa. Keith and another candidate filed the suit Friday seeking postponement of Saturday's scheduled meeting of Democratic chairs from the nine counties in the 17th Congressional District to name a replacement for Freeman. The meeting will still be held Saturday, but no candidate can be selected until after Monday's hearing.
"Mary Barzee Flores issues debate challenge to Mario Diaz-Balart" via Ryan Nicol of Florida Politics — Sam Miller, the campaign manager for Barzee Flores, says he sent a letter to Diaz-Balart's team outlining a possible debate schedule. Miller has proposed six total debates or forums between the candidates. At least one debate will be televised in English in the Miami-Fort Lauderdale and Fort Myers-Naples media markets. Another would be televised in Spanish in the Miami market. "Mario would likely agree that this race is a clear contrast in candidates," Miller said. "Voters should be afforded the opportunity to see that contrast outside the strictures of 30-second ads." Barzee Flores says she's already accepted potential debates with various broadcasters including Univision, WPLG Local 10, and CBS4 Miami.
"Potential debate dates cause consternation among CD 27 candidates" via Ryan Nicol of Florida Politics — With fewer than six weeks until Election Day, the candidates in Florida's 27th Congressional District have still not nailed down a firm date for a single debate. That's despite Democratic nominee Donna Shalala and Republican candidate Maria Elvira Salazar expressing weeks ago the desire to join together for a discussion of the issues. Both candidates maintain their desire to sit down together in comments made to Florida Politics. "I look forward to debating my opponent," Shalala said. "I'm not dodging debates or forums. I stand up for what I believe. If Maria Elvira Salazar will not stand up to me, how can voters count on her to stand up to Trump?" But representatives from the Salazar campaign call allegations she's "dodging" debates "absolutely false."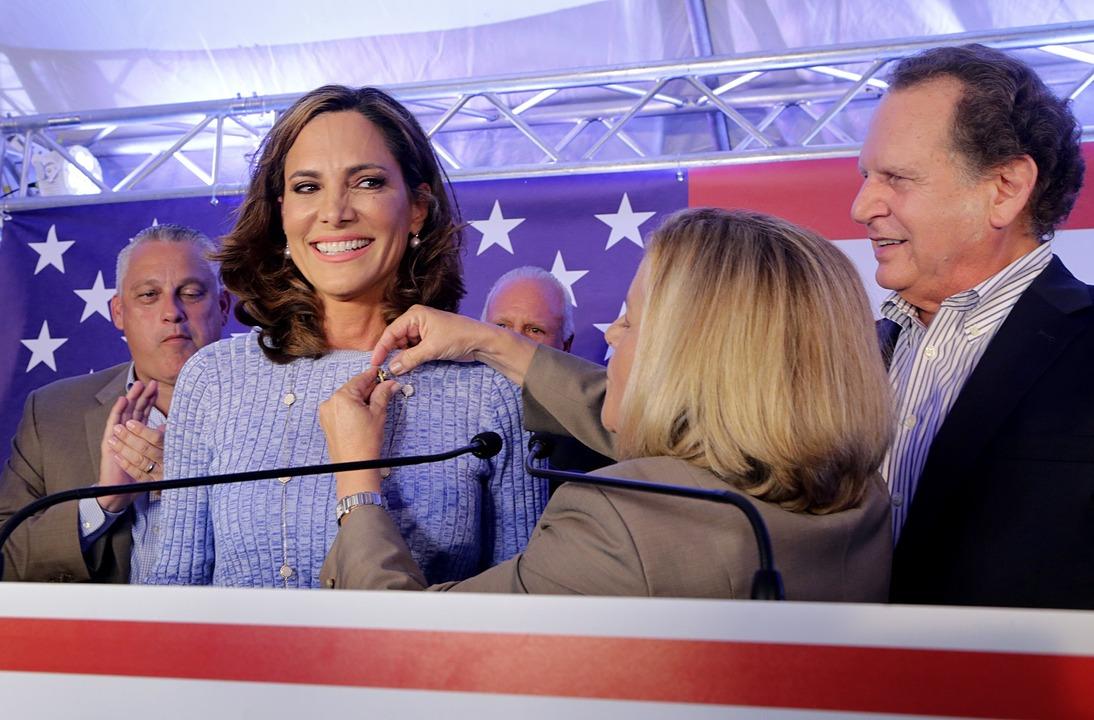 "Is this not my beautiful house? Questions linger on Janet Cruz residency" via Janelle Irwin Taylor of Florida Politics — Critics of state Rep. Cruz are accusing the longtime lawmaker of not living in the urban Tampa district she represents … An anonymous tipster … raised the question in an email pointing to Cruz's husband, Stephen Rifkin, who owns a waterfront mansion in a different House district — one currently held by Jackie Toledo … Records show Cruz owns two homes, both in Toledo's South Tampa HD 60. One is located at 4114 W. Empedrado St., the other at 4428 W. Wisconsin Ave. Cruz's husband owns another home in HD 60, at 5035 W. San Miguel St. Despite her husband owning a luxury waterfront home, Cruz lists her address as 4816 N. Fremont Ave in Tampa, within the boundaries of HD 62, which she currently represents. As proof she lives at that address, Cruz's campaign provided several documents … Cruz's campaign also provided bank statements showing she pays $1,150 in monthly rent at the Fremont home.
"Dems look to flip this House seat, but the opponent has 60 times as much money" via Glenn Garvin of the Miami Herald — Javier Estevez, the Democratic candidate for the Florida House of Representatives in District 105, raised less than $5,000 for his race; his Republican opponent, Ana Maria Rodriguez, has taken in more than $230,000. But Estevez says he's not worried: "From the beginning, I knew we were going to be outspent … Miami Republicans outspend Democrats in every single race. But the winner is going to be the candidate who can outwork the other and get out the votes, not the one with the biggest bank account." The immense disparity in money — a 60-to-1 advantage for Rodriguez — is just one more odd element in one of South Florida's oddest House districts. The product of a brutal gerrymander, District 105 stretches from Doral and Sweetwater on the far western age of Miami-Dade across Collier County to Naples. There's even a little detour through Miramar in southwestern Broward. "You know, when we talk about walking the sidewalks, a lot of the district is in the Everglades," joked Estevez. "So, there's not as much walking as it looks like on the map."
Happening tonight — Republican Anthony Sabatini holds a fundraiser for his House District 32 campaign, 6 p.m., JB Boondocks Restaurant, 704 S. Lakeshore Blvd., Howey in the Hills.
Save the date — Republican Joe Wicker is holding a fundraiser for his House District 59 campaign, Wednesday, October 17, 5:30 p.m., Curry Law Group, 750 W. Lumsden Road, Brandon.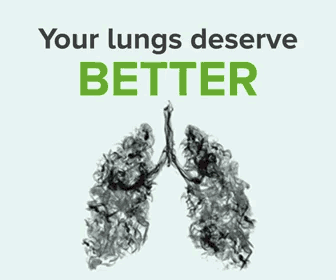 — NEW LAWS —
Starting Monday, new Florida laws will take effect that add benefits for first responders suffering post-traumatic stress disorder, harsher penalties on people who abuse animals and 19 other measures signed by Gov. Scott after the 2018 Legislative Session.
As noted by the News Service of Florida, laws in effect Oct. 1 include:
— First responders who have witnessed the death of a minor or witnessed a death that involved "grievous bodily harm of a nature that shocks the conscience" can file workers' compensation claims for lost wages.
— "Ponce's Law" will allow judges to bar people convicted of animal cruelty from owning pets. The legislation also increases the severity ranking of animal-abuse related crimes, making it more likely that offenders would go to jail upon conviction.
— Allowing people buying guns to use credit cards to pay for background checks.
— Deaf people can voluntarily identify themselves as hearing-impaired when they register vehicles.
— An increase in penalties (to a third-degree felony) for people who trespass on airport property to injure other people, damage property or impede the operations of aircraft.
"Bottoms up: Beer glass bill goes into effect Monday" via Florida Politics — A new law goes into effect Monday to allow beer distributors to give away for free glasses printed with product names and logos — known as "branded glassware" — to bars and restaurants. Under previous law, glasses had to be sold. A version of the measure had been filed unsuccessfully last year, with this year's bill finding traction with lawmakers and Gov. Rick Scott. Those in favor, including small businesses, say it'll be a help to them to cut down on glasses lost from theft and breakage. Opponents, including some craft brewers, had countered they won't be able to afford to keep up with the stream of free glasses from Anheuser-Busch InBev, the makers of Bud Light and Stella Artois.
— STATEWIDE —
"Scott won't vote on new FPL power plant until after election" via Deirdra Funcheon of the Florida Center for Investigative Reporting — By canceling a scheduled hearing this month, Gov. Scott and his Cabinet avoided voting on a new power plant until after Election Day. The power plant's approval would benefit Florida Power and Light, Scott's largest corporate campaign donor and a company in which the governor has invested as much as $500,000. PL applied in July 2017 for state permission to dismantle an aging liquid natural gas power plant in Broward County and replace it with a new, more efficient facility. The Siting Board was scheduled to hold a public hearing and vote on the proposed power plant during a cabinet meeting September 11, but Scott's administration postponed the matter until the next such meeting on December 4, four weeks after the election. At that point, Scott will be a lame duck, either as an outgoing governor or as Florida's Senator-elect.
"Marco Rubio vows to fight highway after Miami-Dade backs away from buying Everglades land" via Jenny Staletovich and Douglas Hanks of the Miami Herald — Rubio vowed to continue opposing the extension of the 836/Dolphin Expressway when it became clear that transportation officials, despite a last-minute letter from Mayor Carlos Gimenez that seemed to agree with Rubio, would not meet his demand to purchase land for a wetlands restoration effort alongside the six-lane highway. The Miami-Dade Expressway Authority wants to buy only enough land to get the road built. "I want to make it abundantly clear, having MDX buy only the amount of land needed for permits will not suffice," Rubio said in a statement. "I will do everything in my power to get federal agencies to reject this project," he said, "if MDX fails to purchase all of the property needed for Everglades Restoration and swap it with current federal lands."
"Itchy fingers: New scratch-off Florida Lottery deal likely worth millions" via Florida Politics — A new contract to provide scratch-off tickets, just announced by the Florida Lottery and possibly worth as much as a quarter-billion dollars, could be decided during the lame-duck period of the Rick Scott administration. The Lottery earlier this week issued an 'invitation to negotiate' for a "new scratch-off gaming vendor contract," spokeswoman Connie Barnes explained in an email. "Our current contract is for five years (beginning in 2014) for approximately $50 million annually," she said. "Obviously, we won't have a number for the new contract until we complete the negotiation process," Barnes added. "But, as always, our goal is to try and reduce that amount if possible through the implementation of new and improved efficiencies."
"Insurers shun state health care website" via Christine Sexton of the News Service of Florida — Members of a statewide advisory panel were told this week that the Agency for Health Care Administration is "in the process of working with" insurance giant Florida Blue on getting claims data to use for the long-promised website that is supposed to help consumers compare health care prices. But the State Consumer Health Information and Advisory Panel wasn't told that other companies aren't supplying the claims data that the site will rely on. AvMed, a Florida-based health maintenance organization, also is not submitting the information to the state … The companies that have refused to cooperate with the state have cited privacy and trade-secret concerns about sharing the information with the contractor responsible for creating the website.
"Lobbyists paid to pressure county officials skip filing required disclosures, audit says" via Bill Smith of the Fort Myers News-Press — Nearly 60 percent of registered lobbyists paid by private interests to influence Lee County commissioners and department heads have missed required filing of annual or quarterly statements on their activities, a county inspector general's audit claimed. County employees had a much better record filing reports listing people who try to influence them. An audit by the Lee County Clerk of Court and inspector general has found that more than 95 percent of public employees complied with the county's lobby log ordinance. The audit found 90 percent of the employees who filed the reports filled them out correctly.
"Beachgoers fall ill in Jupiter prompting PBC beach closures; expert points to red tide" via Kimberly Miller Joe Capozzi and Jorge Milian of the Palm Beach Post — Multiple people complained of respiratory, skin and eye irritations along beaches in Palm Beach County, prompting officials to close many public beaches from Jupiter to Lake Worth and prompting the Florida Department of Health to issue a 48-hour health advisory … symptoms beachgoers described are similar to those caused by red tide, the algae bloom that began on the west coast in October 2017 and peaked this summer with a massive loss of sea life in counties from Sarasota to Collier … "Everyone was coughing this morning," said Maggie Scanlon, who was visiting Jupiter. "I was walking on the beach, and I had to pull the string hat I was wearing down over my mouth because I was coughing so bad."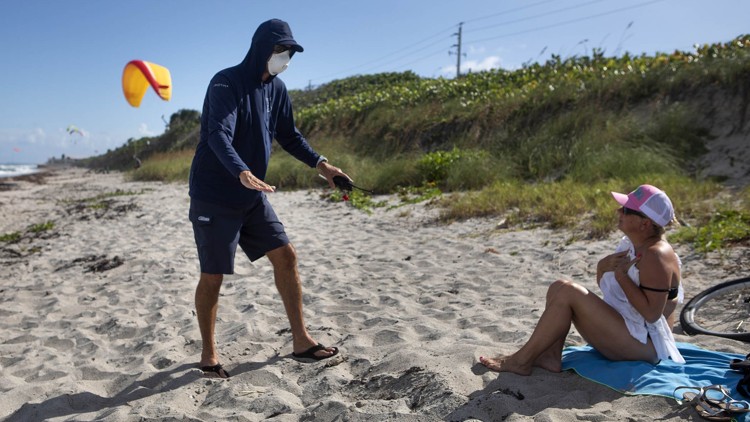 "Florida citrus growers on road to recovery after Hurricane Irma" via Laura Layden of the Naples Daily News — A year later, many citrus growers are still picking up the pieces from Irma, but most are optimistic about the future. They're moving ahead — many on shoestring budgets — with hope they soon will receive federal aid to help them recoup some of their crop losses. The Farm Service Agency is still accepting applications for disaster relief money through a new Wildfires and Hurricanes Indemnity Program, which will provide up to $2.36 billion in payments to offset producers' losses in at least nine states with hurricane damage and other states impacted by wildfires. The agency began accepting applications in July, but the process has been slow and burdensome. The disaster aid will include $340 million through a block grant to help Florida citrus farmers recover. The money will help growers cover the cost of planting new trees, rehabilitating groves, and replacing damaged irrigation and other equipment — as well as make up for losses expected in the 2018 to 2020 seasons.
"About that internet cafe ban: News4Jax finds 94 in Jacksonville" via Jim Pigott of News4Jax — They're called adult arcades. Formerly known as internet cafes, these businesses are in storefronts in almost every neighborhood in Jacksonville. Once banned by state law, the city of Jacksonville has issued permits for 94 of them. Hundreds more tried to open but never received permits. Earlier laws limited the number of these gaming businesses to 25, but It appears enforcement has looked the other way as they continue to operate and proliferate in Jacksonville. Councilman Al Ferraro told a group of council members he is proposing a moratorium on any new arcades until they get a handle on how to enforce the rules. "Of course it bothers me because you got people that are going around what should be done," Ferraro said. "That is not what we will put in office to do. We are trying to uphold the law. We are trying to look out for the community."

— OPINIONS —
"Help Florida. Elect Andrew Gillum as Governor" via the South Florida Sun-Sentinel editorial board — To understand why voters should choose Gillum over DeSantis for Governor, compare the candidates' positions on issues important to Florida … Gillum wants the state to spend more on traditional public schools, especially on teacher salaries. That would help Florida. DeSantis wants to continue favoring charter schools, which educate just 10 percent of public-school students. Gillum recognizes that schools need more money. That's a start. And he could stop some of the worst ideas the Legislature produces if enough Democrats are elected to at least one chamber to uphold a veto. Florida is an increasingly diverse state in which Rick Scott's policies have left too many people behind and the state at risk. Florida needs a new attitude in Tallahassee. Help Florida. Elect Andrew Gillum.
"Andrew Gillum and Chris King are not a threat to Jews" via Ben Friedman for the Orlando Sentinel — In recent days, thousands of Jews (including myself) across Florida received an unsolicited text message containing an alarming accusation: that King, the Democratic candidate for lieutenant governor — and through association, Gillum — is anti-Semitic … I have seen no evidence that either the Democratic or the Republican nominees are anti-Semites. I hope DeSantis will swiftly and unequivocally condemn these tactics and make it clear that he does not approve of targeting and stereotyping any community in this abhorrent way. While insensitive comments about Jews offend me, falsely labeling King and Gillum as anti-Semitic to score political points offends me much more, not only as a Jewish person but as a Floridian who values honesty and decency in our political discourse. This gutter-level politics has no place in Florida — or anywhere.
"Deborah Thompson: Elections have consequences, like boosting Tallahassee real estate" via Florida Politics — We're going to have a major turnover of top political figures in Florida's statewide elections. There will also be some new state legislators and staff hired to support their work. So, there will be a corresponding massive turnover of hundreds of key senior level employees in state government offices throughout the capital city. It's likely that many people will be recruited for important jobs from outside of Tallahassee — and when they're set to move here to start work at the end of this year or early in 2019, they'll need a place to live. For many, that could mean the purchase or long-term rental of a home. This election-year real estate reality creates a special boost period to our local residential sales market — and a meaningful opportunity for homeowners who want to sell or rent their home to win in this election. But to earn that 'victory,' it's smart to immediately undertake the kind of 'campaign' necessary to win.
— MOVEMENTS —
Personnel note: Jennifer Orsi to depart Tampa Bay Times — The newspaper's managing editor announced her leaving via Twitter Friday. The 30-year veteran of The Times said she had taken a job as "senior manager for editorial content at Carillon Tower Advisers," a global asset management firm that's a subsidiary of Raymond James Financial. "I'm very excited for what I'll be learning and the opportunities ahead. But I am so sad to leave my Times' family," Orsi tweeted. Her resignation comes a little more than a week after news that the Times' Tallahassee bureau chief, Steve Bousquet, would be quitting the paper after the November election. He has told confidants he's not retiring, though he has not yet announced his future work plans.
— ALOE —
"Iguana knocks out power at Florida nursing home" via Bob D'Angelo of the Cox Media Group — The animal was electrocuted and ignited a fire on a power pole. That caused The Palms Care Center in Lauderdale Lakes to lose power, and 20 patients had to be moved to area hospitals … According to records at the Florida Department of Health, The Palms Care Center has 120 community beds and an on-site fixed generator. However, witnesses told WPLG that there was insufficient generator power.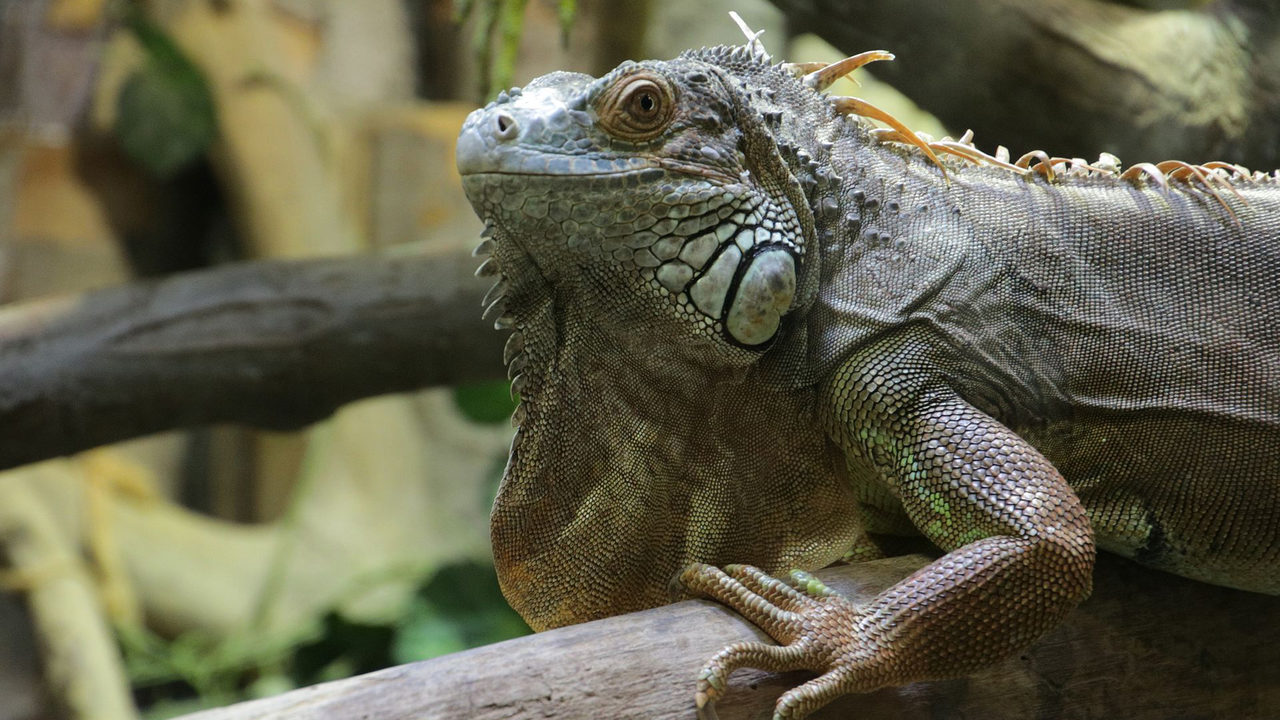 Happy birthday from the weekend to David Bishop, Michael Cantens, Tracy Duda Chapman, Jason Gonzalez, Brian Graham, Steve Schale, state Rep. Clovis Watson and perennial runner-up in World's Greatest Dad competition Chris Schoonover. Celebrating today is the always-sharp Ryan Banfill and Danielle Ochoa.