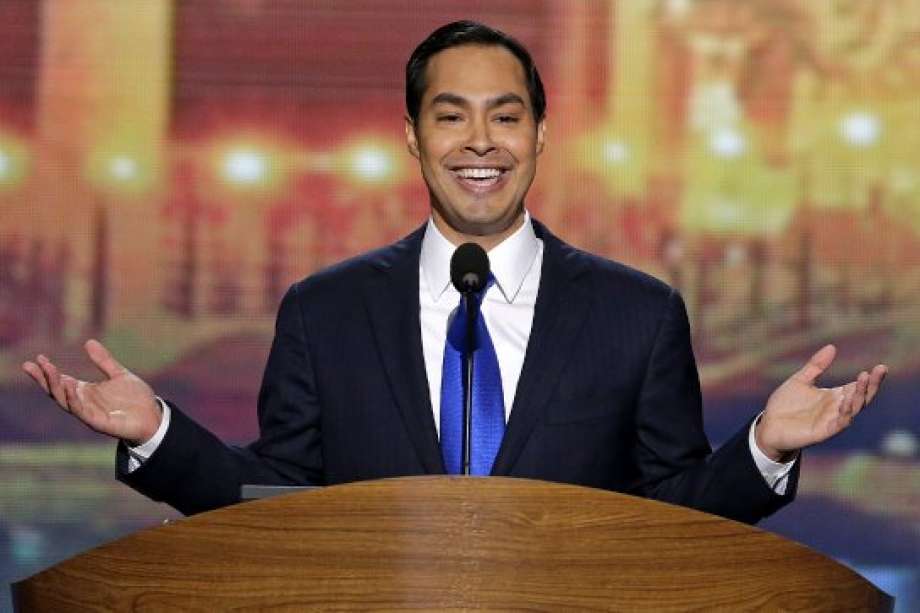 Former Secretary of Housing and Urban Development Julian Castro sure sounded like a potential 2020 presidential candidate as he addressed South Florida Democrats at this weekend's Blue Gala in Coral Gables.
Castro was the keynote speaker for the Saturday night event, which was held at the Biltmore Hotel. He has said he'll make a decision on a presidential run by the end of the year.
But Castro sure hit all the right notes for a Democratic presidential candidate in his talk Saturday night, calling for universal health care, education reform and a comprehensive immigration plan.
He also hit on several policy notes key to the Florida political scene, such as calling for approval of Amendment 4.
"We have to reform our criminal justice system so that everybody can get an effective second chance," Castro said. "Florida has the opportunity on the ballot to make sure that you do that here in November."
Castro also provided commentary on the recent shooting death of Markeis McGlockton in Clearwater: "Laws like Stand Your Ground have no place in any state in the United States and ought to be changed immediately."
And he added some shots at his anticipated opponent in a 2020 matchup, President Donald Trump.
"What we're watching is the most corrupt government we've seen in our lifetime," Castro asserted of the Trump administration. "Nobody is above the law."
Castro added some moments of levity throughout the speech, such as when he described his fondness for Miami.
"It's also always wonderful to be here in Miami, a city that has become an international city, a gateway city, and a city that in my life is special because I always feel self-conscious about my last name," Castro joked.
The former Obama Administration official also sounded confident about Andrew Gillum's chances in the race for Florida Governor against Republican Ron DeSantis. Castro was an early backer of Gillum's primary campaign.
"I am so proud of the work that he has done over the last decade-and-a-half in public service and I'm looking forward to calling him Governor of Florida after November," Castro said of Gillum.
He also argued Florida would serve as an indicator of Democrats' success nationwide.
"Miami is leading the way in so many ways, including the fervor and the effectiveness in our Democrats," Castro argued. "We're looking forward to a sweep in the state of Florida."
The Texas native closed his talks reminding those in attendance of the importance these statewide and federal races hold not just in Florida, but across the country.
"Thank you very much for working on behalf of Democrats. You guys can do it. Texas and the nation is watching you."