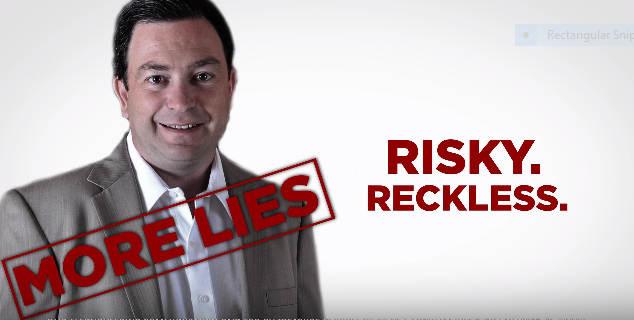 How involved was Democratic CFO candidate Jeremy Ring at Yahoo?
Not as much as he says, claims a new political ad targeting him.
Treasure Florida, a political committee supportive of Republican incumbent Jimmy Patronis, dinged Ring on Friday with a digital ad saying Ring padded his resume vis-à-vis Yahoo.
Titled "Résumé" the ad questions Ring's claims of being an executive, asserting he was just one of 60 salespeople.
Treasure Florida spokesperson Katie Strickland said, "Risky Ring is at is again. He claims to be a founder of Yahoo, but research shows that's not the case.
"More information proving more recklessness. The bottom line is Jeremy Ring is just too risky for Florida's finances."
Whether or not the alliterative Risky Ring sobriquet catches on remains to be seen. However, the Patronis committee continues to build an unflattering narrative about the Parkland Democrat, as this spot follows one depicting Ring as a lobbyist.
Patronis, a Panama City Republican who was appointed CFO by Gov. Rick Scott, seeks his first full term on the November ballot.
His fundraising is strong. Between Sept. 15 and 21, the incumbent raked in $232,000 between his campaign account and that of his Treasure Florida political committee. Combined, the accounts have $3.2 million on hand.
Ring is not keeping pace. Between his campaign account and his Florida Action Fund political committee, Ring brought in $37,252 during the same time period. All told, the Democrat has $471,277 unencumbered.