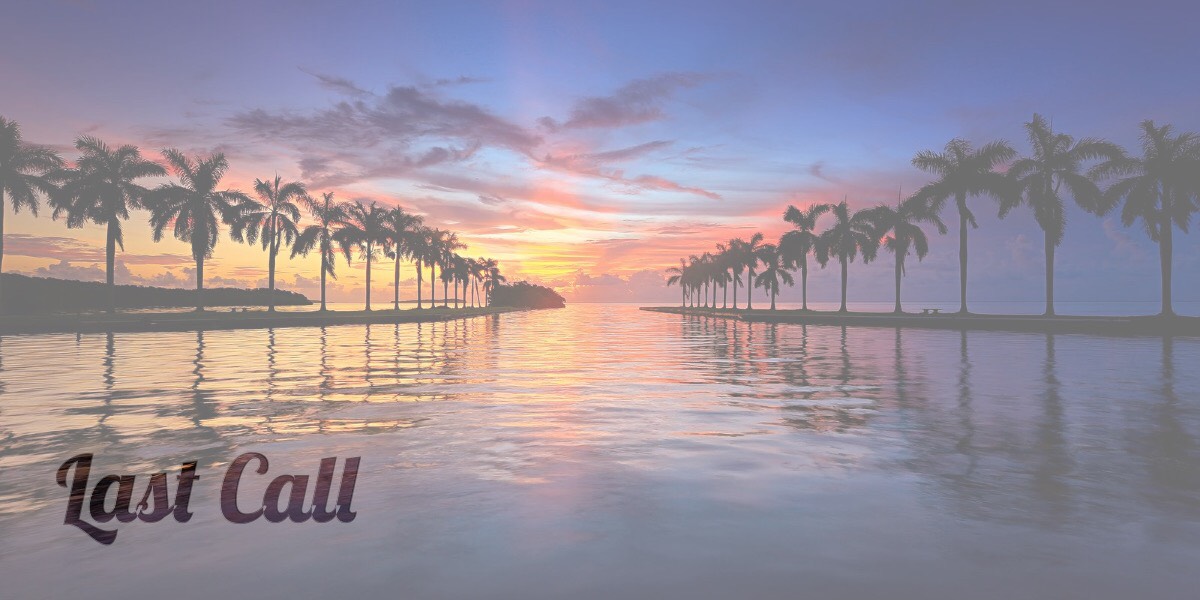 Last Call — A prime-time read of what's going down in Florida politics.
First Shot
Just how all-out-brawl-ish can they go in Florida's U.S. Senate race? We are finding out.
After tonight's debate finished taping earlier Tuesday, Rick Scott for Florida campaign manager Jackie Schutz Zeckman emailed the news media to warn them that they "will see Bill Nelson losing his mind."
Say wha-aaa-at?
"A rambling, incoherent, confused, disjointed performance from a desperate career politician who is trying to hold on to his job. Bill Nelson laid out no vision for Florida and is barely hanging on," she wrote of the 76-year-old incumbent Democrat. (Scott, a Republican, is 65.)
Ryan Brown, Nelson's campaign spokesman, countered that "Nelson laid Rick Scott out during the taping of the Telemundo debate this morning over the governor's numerous untruths, frauds and unethical investments.
"Wish we could send you the tape now, but you'll have to wait until it's aired on Telemundo and live-streamed on their website in English at 7 p.m.," he added.
As to Schutz Zeckman's email, he said it just "shows how vitriolic they are in response to the governor's debate loss. It is an unhinged, hate-filled attack that deserves no response."
But Dan McLaughlin, Nelson's other spokesman, soon was emailing that Scott "channeled Donald Trump by attacking and trying to discredit Florida's largest newspaper."
Scott had attacked the fact-checking website PolitiFact because it's "'an arm of the Tampa Bay Times,' he said," quoting a POLITICO report. "'They're not exactly perceived to be a nonpartisan group … I would look at it as a part of the Democrat Party.'"
And five more weeks to go, folks!
Evening Reads
"The liar vs. the do-nothing: Florida's first Senate debate gets mean" via Marc Caputo of POLITICO Florida
"Outside spending tops $25 million in Florida's U.S. Senate contest" via Scott Powers of Florida Politics
"Andrew Gillum and Ron DeSantis give voters a choice to turn left, or right" via John Kennedy of GateHouse Media
"Red zone: Gillum draws hundreds to environmental discussion in conservative territory" via Danny McAuliffe of Florida Politics
"Newest Barack Obama endorsements snub down-ballot candidates" via Samantha Gross of the Tampa Bay Times
"Democrats charge Republicans, Ron DeSantis with exploiting Pulse victims in attack ad" via A.G. Gancarski of Florida Politics
"For Democrats, flipping a Miami congressional seat is harder than they thought" via Patricia Mazzei of The New York Times
"Debbie Mucarsel-Powell is outspending Carlos Curbelo on TV. Will it pay off?" via Alex Daugherty of the Miami Herald
"Mike Miller campaign revises TV commercial after elections' compliant" via Scott Powers of Florida Politics
"Florida politicians react to the passing of Dorothy Hukill" via Florida Politics
"Voting gets underway: Millions of mail ballots will be shipped to Florida voters" via Steve Bousquet of the Tampa Bay Times
"Florida's racist legacy and today's throwback politics" via Diane Roberts for Florida Phoenix
"League of Women Voters sounds alarm on ballot measure making it harder to hike taxes" via Gray Rohrer of the Orlando Sentinel
"Justices give the boot to appeal over late campaign paperwork" via Michael Moline of Florida Politics
"Miami-Dade and Broward beaches being tested for red tide" via Jenny Staletovich of the Miami Herald
Quote of the Day
"We are terribly sad that she's no longer with us … but we also remember one of Dorothy's great gifts, the ability to comfort others in times of need. One of her favorite sayings was 'this too shall pass.' She would want us to remember her for the life she lived rather than the pain that her passing has caused." — Jonathan Hukill, son of the late state Sen. Dorothy Hukill, writing on Facebook after her death from cancer Tuesday. She was 72.
Bill Day's Latest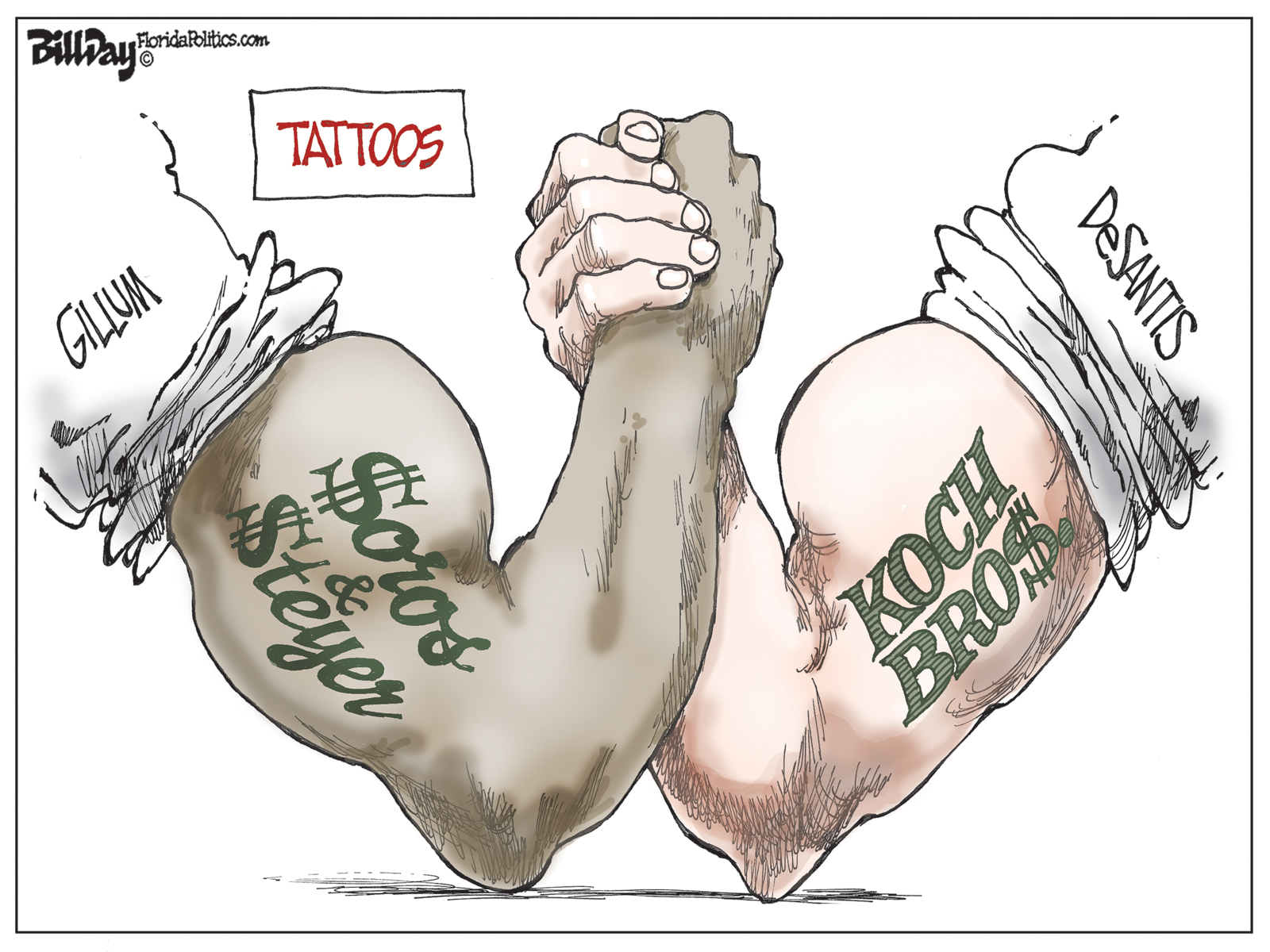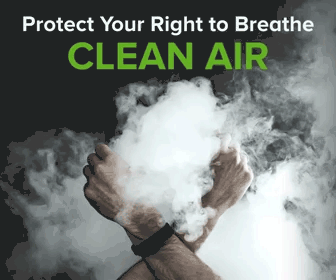 Breakthrough Insights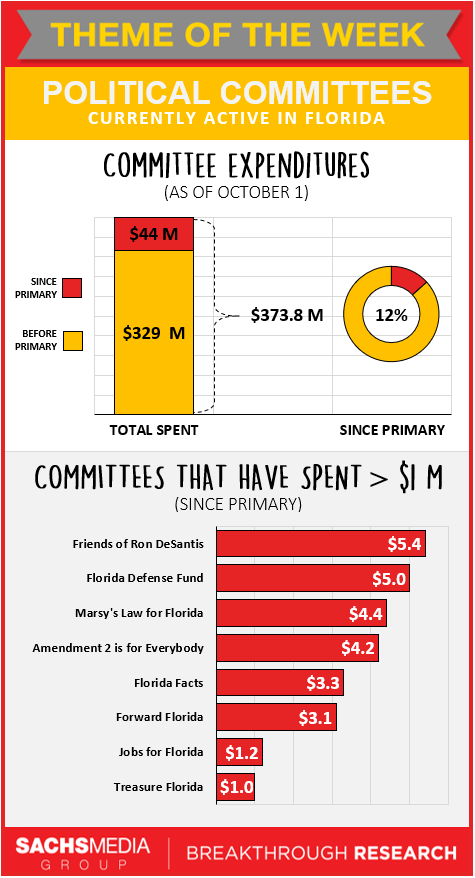 Wake Up Early?
The Florida Supreme Court is scheduled to hear arguments in three cases, including an appeal by a Death Row inmate. That's at 9 a.m., Florida Supreme Court, 500 South Duval St., Tallahassee.
The Florida Commission on Offender Review will consider parole cases from across the state. That's at 9 a.m., Betty Easley Conference Center, 4075 Esplanade Way, Tallahassee.
The 3rd District Court of Appeal Judicial Nominating Commission will hold an organizational meeting. That's at 9 a.m., McDonald Hopkins LLC, 200 South Biscayne Blvd., Suite 2600, Miami.
The state Reemployment Assistance Appeals Commission will meet at 9:30 a.m., 101 Rhyne Building, 2740 Centerview Dr., Tallahassee.
Casey DeSantis, the wife of Republican gubernatorial nominee Ron DeSantis, is slated to appear at a luncheon held by Tampa Republican Women Federated. That's at 11:30 a.m., Centre Club of Tampa, 123 South Westshore Blvd., 8th floor, Tampa.
The Florida Recycling Partnership, Anheuser-Busch and the Department of Environmental Protection are holding a summit to address the current state of recycling in Florida. The one-day event will begin with a news conference at Anheuser-Busch's Metal Container Corporation, featuring state Sen. Rob Bradley. That's at 12:30 p.m., 1110 Ellis Road North, Jacksonville.
Musician John Legend will appear at a campaign event to support Amendment 4, which will be on the November ballot. The proposed constitutional amendment would restore voting rights for most felons who have served their sentences. That's at 3:30 p.m., Evans High School auditorium, 4949 Silver Star Road, Orlando.
Republican Nicolas Kimaz, who is trying to unseat Democratic U.S. Rep. Ted Deutch in Congressional District 22, is slated to raise money during an event in Palm Beach County. That's at 7 p.m., Waterstone Resort & Marina, 999 East Camino Real, Boca Raton.