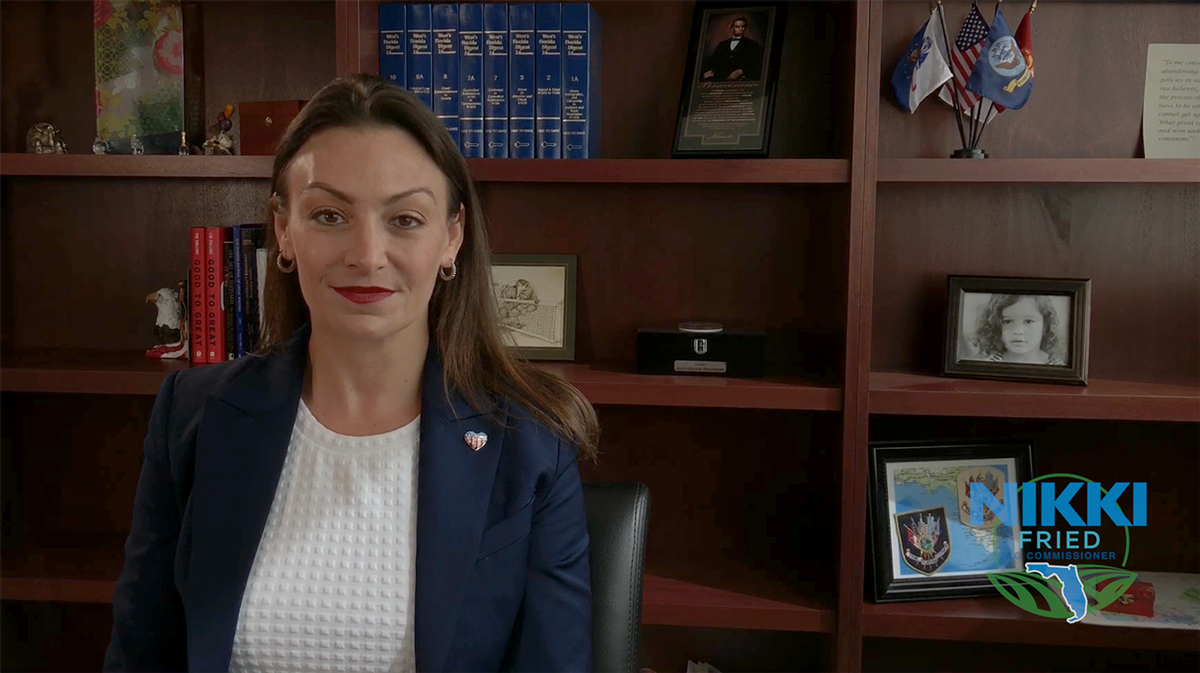 Nikki Fried, the Democratic nominee for Agriculture Commissioner, had a message for the National Rifle Association Monday.
That message: the Ag Commissioner does not work for the gun lobby.
"For eight years Florida's Department of Agriculture has been run by the NRA. After the failure to perform background checks, we can't afford another NRA sellout putting our safety at risk," Fried asserted in a video message.
The background checks issue surfaced in the primary for governor, where Agriculture Commissioner Adam Putnam got global publicity for failures in his office's background check process.
Putnam blamed the oversight on a "deceitful and negligent" staffer.
"My opponent Matt Caldwell is more of the same," Fried continued, noting that Caldwell is "endorsed and A+ rated by the NRA—he voted against the School Safety Act passed after the Parkland tragedy and has spent nearly a decade in office doing their bidding."
"In the State House, he refused to investigate the Department's failures," Fried noted.
"Tallahassee politicians have forgotten who they work for. This year, it's going to change," Fried added, noting that NRA "control over concealed weapons permits is finished."
"This isn't partisan—background checks save lives—without violating our 2nd amendment. We'll conduct a full audit of the permit process—to ensure complete, thorough background checks," Fried asserted.
Fried's opponent Matt Caldwell noted last month that there were problems with Putnam's system. But while "mistakes were made" regarding background checks on the concealed weapons program, that they should be seen in context.
"It's a huge office," Caldwell said. "A challenge when you've got 3,400 employees."
Meanwhile, the "interest level" regarding the concealed weapons program was high, moving from 400,000 licenses in 2010 to two million today.
"The interest spiked exponentially," Caldwell notes. "It looks like from the outside that they really struggled with catching up with that interest and processing it well."
Democrats were up in the most recent polling of the Cabinet races from the Florida Chamber, and Fried is no exception: the medical marijuana lobbyist leads Caldwell by 5 percentage points, 42-37 percent.
However, the money race is a different matter: Fried had about $175,000 on hand between her campaign and committee accounts on Sept. 21, putting her well behind Caldwell's combined war chest of $920,000.