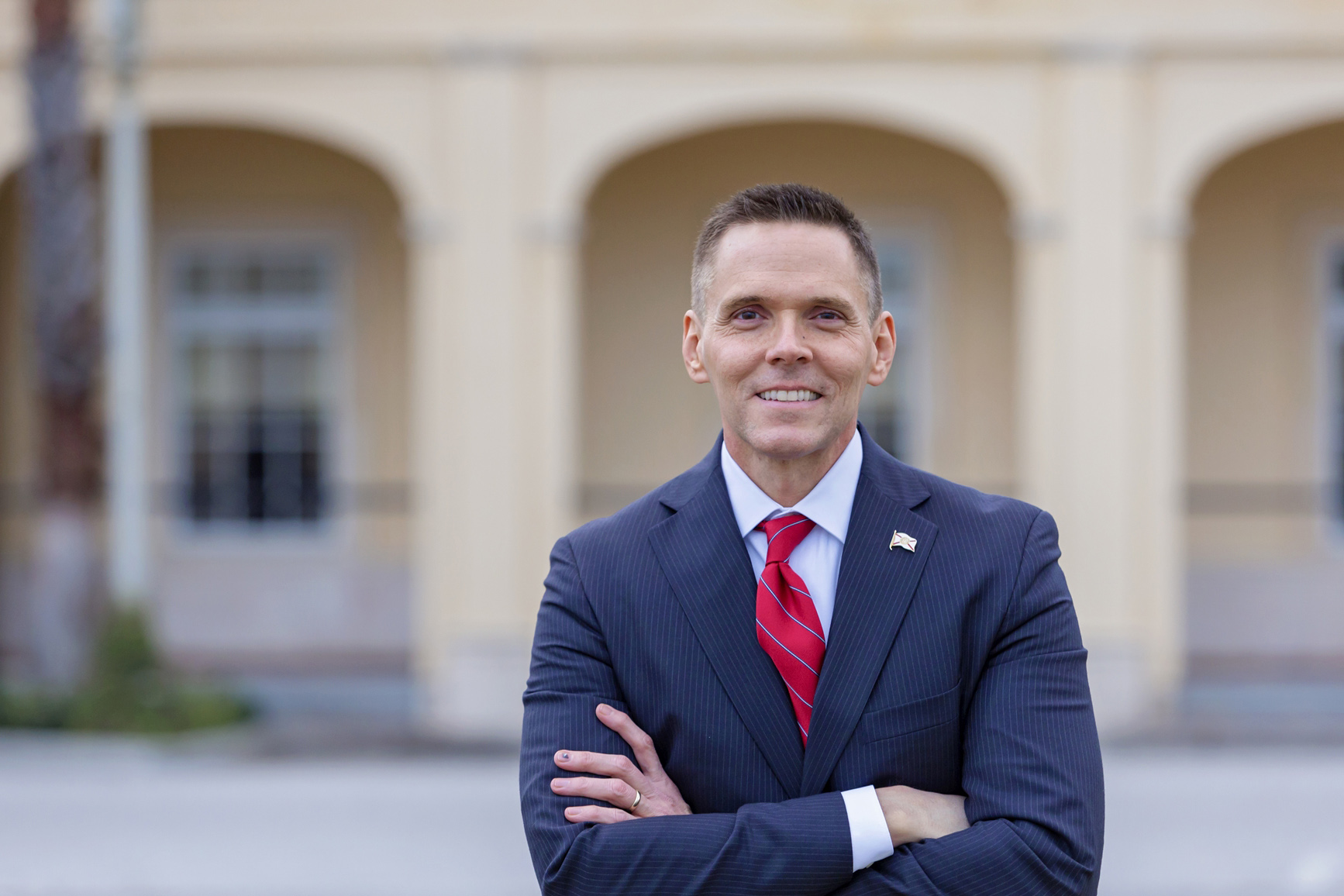 Republican state Rep. Ross Spano and Democratic attorney Kristen Carlson are in a tight race in Florida's 15th Congressional District, according to a new poll from Bold Blue Campaigns.
The poll, conducted Sept. 22 through Sep. 27, found Spano ahead by 3 percentage points over Carlson, 49-46 percent, with 5 percent of voters saying they were undecided. Spano's lead falls well within the poll's margin of error and continues to show strong Democratic support in the heretofore safe Republican seat.
CD 15 covers parts of Hillsborough, Lake and Polk counties. It voted plus-10 for President Donald Trump two years ago while current U.S. Rep. Dennis Ross scored a 15-point victory over Democratic nominee Jim Lange. The seat is open this year due to Ross' decision to not seek re-election.
Bold Blue Campaigns claims Spano is "underperforming" but is still the favored candidate to win the seat come November. However, the pollster found some positive news for Carlson as well.
"The 5 percent of undecided voters are primarily younger voters, independents and voters of color, meaning that the Democrat Carlson likely still has some room to grow, while Spano will have to rely on motivating the GOP base to turn out to fend off a potential wave result," the polling memo said.
The new poll is one of the first public measures of the CD 15 contest since the Aug. 28 primary election, where both Spano and Carlson scored double-digit wins to secure the major-party nominations.
A mid-September poll conducted by Greenberg Quinlan Rosner Research and released by the Carlson campaign found her with a 1-point lead over Spano. Respondents favored a "generic Republican" over a "generic Democrat" by a margin of 42-36 percent, but when Carlson and Spano were named, they shift to 48-47 percent in her favor.
According to the new poll, Spano holds an edge when it comes to name ID, as he was viewed favorably by a 47-37 percent margin with 16 percent saying they didn't know enough about him to have an opinion. Carlson was above water by a 43-38 percent margin with 20 percent answering "do not know."
Another metric measured in the Republican-leaning seat were voters' thoughts on President Donald Trump, who came in underwater 40-49 percent. Asked about the proposed border wall at the U.S.-Mexico border, 40 percent said they supported it while 45 percent were opposed.
Broken down by age, Carlson carries Millennials by a 37-point margin and Gen Xers by a touchdown, while Spano holds a 20-point lead among the 50- to 64-year-old demographic and a 13-point lead among those older than 65. By gender, Carlson leads women 57-39 percent while Spano leads men 63-31 percent.
Bold Blue Campaigns said Trump's numbers, and the wall's, sank below that level among Independents, Democrats and women, while registered Republicans and men buoyed the score.
The CD 15 race was also recently called out by prominent political forecasting website FiveThirtyEight, which gave Carlson a solid chance to flip the seat.
"It's an R+13 district, but Republican incumbent Dennis Ross is retiring, and Democratic candidate Kristen Carlson has raised almost double the individual contributions that Republican Ross Spano has," FiveThirtyEight analyst Nathaniel Rakish noted. "Carlson likewise has a 1 in 4 chance of winning."
Other forecasters, including the Cook Report and Larry Sabato of the University of Virginia's Center for Politics, have also moved the seat out of the "safe Republican" column. Sabato's "Crystal Ball" website rates CD 15 as a "leans Republican" while Cook has done the same.
When it comes to the top of the ticket, the CD 15 electorate prefers Republican gubernatorial nominee Ron DeSantis over Democratic nominee Andrew Gillum by a single point, 42-41, while current Gov. Rick Scott leads incumbent Bill Nelson 44-42 percent in the U.S. Senate race.
Additionally, Republican nominee Ashley Moody held a 6-point lead over Democratic state Rep. Sean Shaw in the Attorney General race, while it was Democrat Nikki Fried who was on top in the Agriculture Commissioner showdown. He held a 47-43 percent lead over state Rep. Matt Caldwell.
The latter result shows a similar margin to a recently released poll from the Florida Chamber of Commerce, where Fried led Caldwell by 42-37 percent statewide. The same poll found Shaw up by a basket in the Attorney General race; sitting CFO Jimmy Patronis and former Democratic Sen. Jeremy Ring tied in the Chief Financial Officer race; and Gillum with a 6-point lead over DeSantis.
Bold Blue Campaigns' public poll included responses from 500 likely voters living within the boundaries of CD 15 and was conducted via live phone interviews on both landlines and cellphones. It has a margin of error of plus or minus 4.5 percentage points at a 95 percent confidence level.