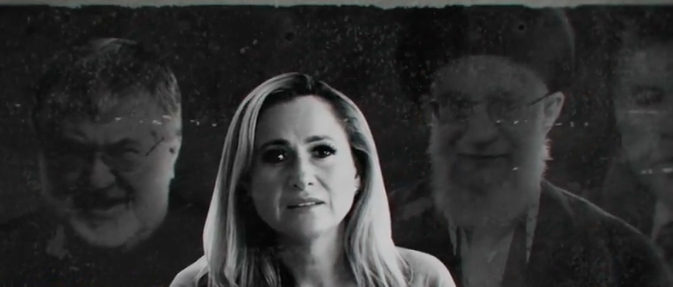 National Republicans are launching a new attack ad on Democratic congressional nominee Debbie Mucarsel-Powell charging her with receiving "shady money from shady characters."
The new 30-second TV commercial from the National Republican Congressional Committee , "Shady Characters", is running in South Florida, where Mucarsel-Powell is challenging Republican U.S. Rep. Carlos Curbelo in Florida's 26th Congressioanl District.
The commercial begins by reminding viewers that Mucarsel-Powell reporteldy has links to Ukrainian "oligarch" Ihor Kolomoisky, for whom her husband had done legal work, and from whom's associates she has received at least a couple of campaign donations.  Those connection were the subject of an earlier NRCC attack ad on her. Then there is U.S. Rep. Tony Cárdenas, a California Democrat who contributed campaign money to her campaign. This spring, Cárdenas was accused in a lawsuit of sexual abuse of a minor, an allegation he has vigoursly denied. He has not been charged with anything.
In between, the NRCC ad reminds voters that Mucarsel-Powell supported the Iran nuclear deal, which the administration of President Barack Obama and six other countries negotiated with Iran in 2015, but which President Donald Trump withdrew from earlier this year. The NRCC ad throws in a picture of Iran's Supreme Leader Sayyid Ali Hosseini Khamenei, so that gave the NRCC three individuals to describe as being in Mucarsel-Powell's "den of shady characters."
"It isn't just her connection to a Ukrainian militia leader," the narrator insists. "Mucarsel-Powell also support the Iran nuclear deal that allowed billions to flow the ayatullah's terrorist regime. And now we learn that Debbie Mucarsel-Powell took thousands from a congressman accused of groping a teenage girl.
"Debbie Mucarsel-Powell. Shady money. Shady characters," the narrator concludes."
In a statement issued Tuesday, she responded, "These ridiculous accusations are a desperate attempt by my opponent, Carlos Curbelo, to distract from his shameful voting record in Washington."