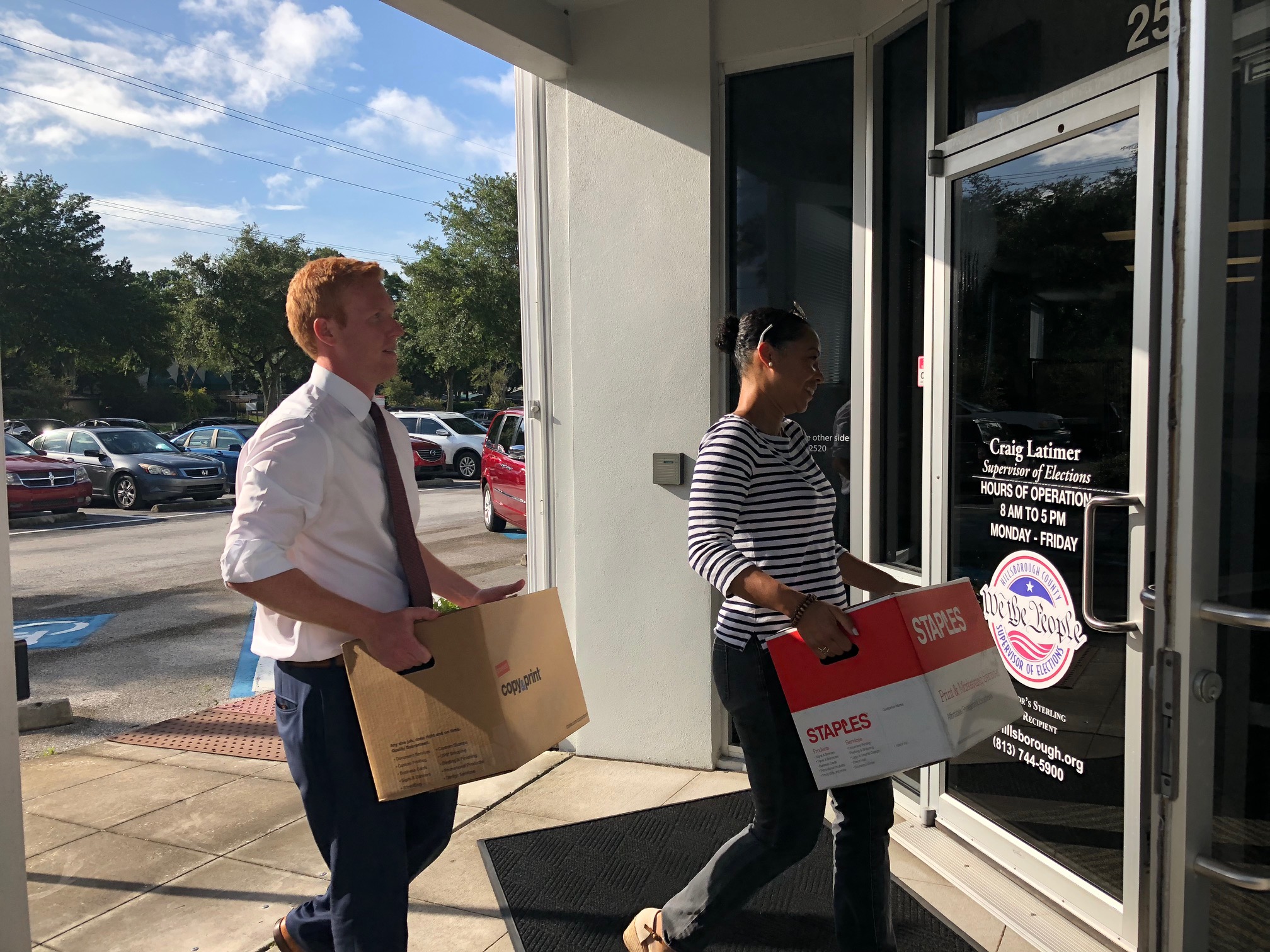 Two Tampa Bay-area business groups voted Tuesday to endorse the All for Transportation referendum, a one-penny sales tax increase to fund sweeping transportation and transit improvements throughout Hillsborough County.
The Upper Tampa Bay and South Tampa Chambers of Commerce each based their decision on referendum language that would provide funding for projects to relieve traffic congestion, increase safety, improve intersections, widen roads and expand transit.
"Based on the projected population increases and the growing demands on the already overburdened transportation infrastructure, the board believes that a carefully prepared and well-executed plan with clear metrics directed and controlled by a private sector partnership closely coordinated with and supplementing government-directed programs can materially improve the efficiency and effectiveness of our transportation system," said Jerry Custin with the Upper Tampa Bay Chamber of Commerce.
The Upper Tampa Bay Chamber of Commerce covers parts of Pinellas and Hillsborough counties and includes areas like Westchase and Citrus Park. Both areas went soundly against the 2010 Moving Hillsborough forward referendum that would have increased sales tax by one-half percent for transit improvements.
The All for Transportation authors, a citizen-led group, crafted the language to make sure the referendum had something in it for everyone to entice broader voter support.
Of the $280 million raised annually, 55 percent would go to the Hillsborough Area Regional Transit Authority to enhance existing bus service and implement new transit options while most of the rest of the funding would go to Hillsborough County and the cities of Tampa, Plant City and Temple Terrace for use on road projects.
"The South Tampa Chamber supports the All for Transportation referendum because we believe that this is the best proposal to date to provide much-needed, long-term funding for multimodal transportation options, including expanding our county bus system, but also providing opportunities to increase the safety of streets in our neighborhoods," said Kelly Flannery, President and CEO of the South Tampa Chamber of Commerce.
The two chambers join the Greater Tampa Chamber of Commerce, Tampa Downtown Partnership, Visit Tampa Bay and the Tampa Bay Times in endorsing All for Transportation.
Voters take to the polls to decide November 6. Joining the transportation referendum on the ballot is another one-half percent sales tax increase request from the Hillsborough County Schools District. If voters approve both, Hillsborough County's sales tax would be 8.5 percent, the highest in the state.
Supporters note that while the higher sales tax might not be ideal, both funding proposals are necessary to prepare Hillsborough for the future and increase economic development opportunities.