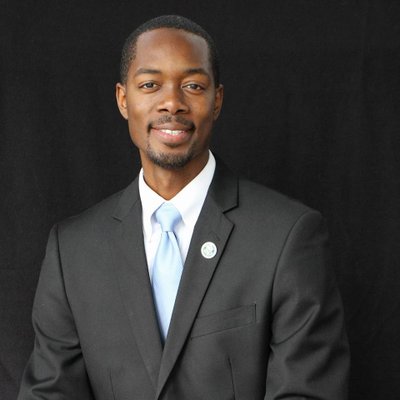 Allen Ellison, the Democratic replacement candidate in Florida's 17th Congressional District, will host his first public event Sunday in Bowling Green.
The newly minted candidate said he's ready for the reception and a chance to interact with the public.
"I understand that as a representative, I will have to be open-minded and eager to listen to the hearts and minds of our people and be ready to take up their issues and concerns to the floor of Congress," Ellison told Florida Politics. "I am ready to be their voice."
Ellison is running against Republican Greg Steube, a Sarasota state Senator, in the heavily conservative district. Steube boasts $132,000 in cash on hand as Ellison starts essentially from scratch.
This week, Democratic leaders from the district chose Ellison as the replacement nominee after the death of April Freeman, who won the Democratic nomination in August.
"It is unfortunate that it played out this way. April was a fighter and a very fierce competitor," Ellison said. "She fought tirelessly for what she stood for. I also believe strongly in fighting for the issues of our district and they vary by county."
The new nominee will need financial resources to compete in the expansive district. Freeman made a personal loan to her campaign to finance her bid and that money has been returned to Freeman's family. It cannot be used to fund Ellison's campaign.
Ellison's first reception will be held from 7 to 10 p.m. at the Streamsong Resort in Bowling Green.
Steube's campaign has remained silent since Freeman's death. On the day Freeman's family announced the news, Steube released a statement saying he would temporarily suspend campaigning.
"My thoughts and prayers are with April Freeman's family in the wake of her tragic passing," Steube said. "I respect her service to our community and admire her commitment to the causes she cared about. Out of respect to her memory, next week's campaign events will be canceled."
Steube won the Republican primary in August over Charlotte County veteran Bill Akins and state Rep. Julio Gonzalez.
The seat opened this year after the surprise retirement of U.S. Rep. Tom Rooney, an Okeechobee Republican. Rooney in 2016 won this district with 62 percent of the vote over Freeman's 34 percent.