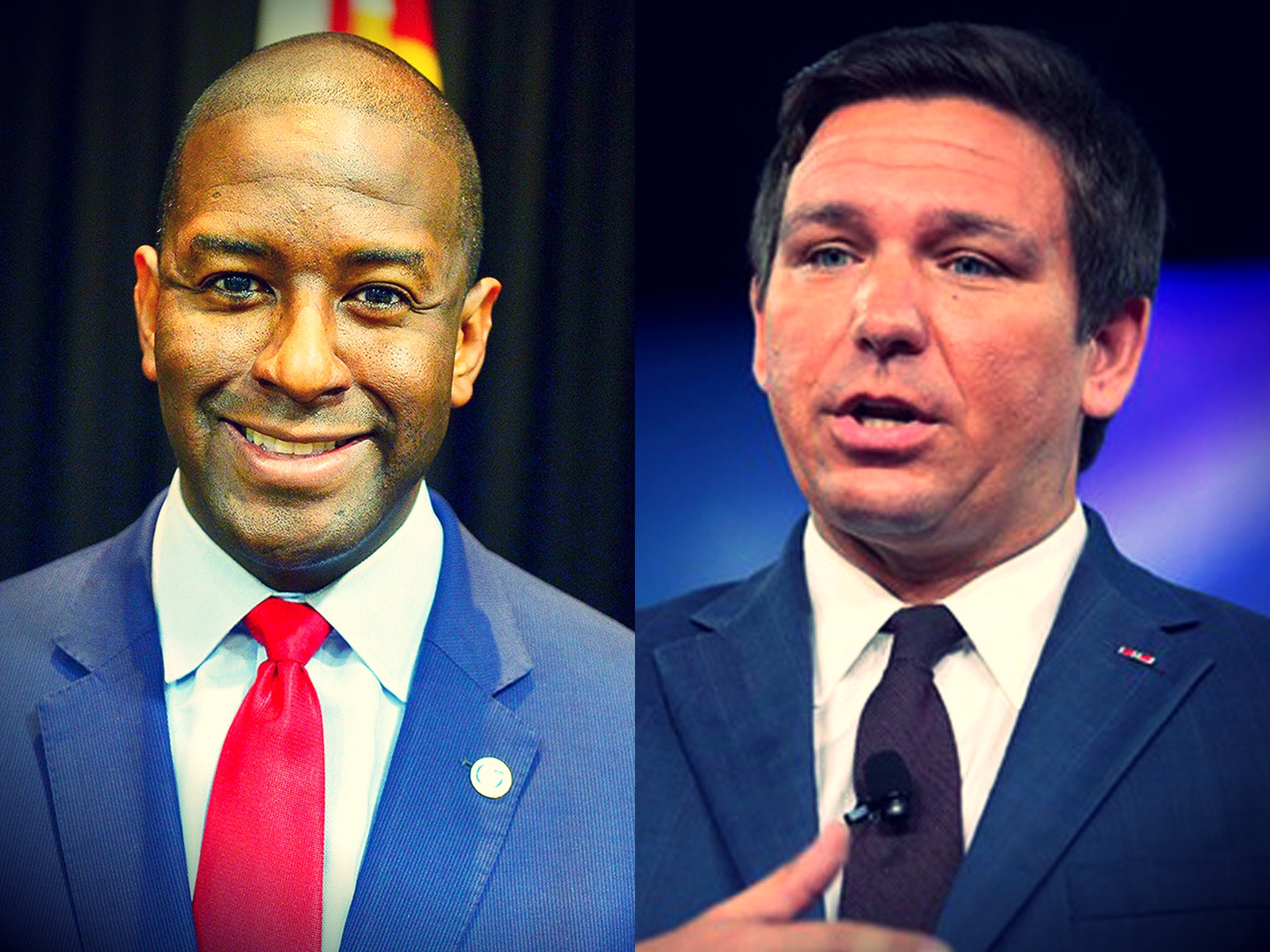 A new poll shows "a narrow lead" for Democratic gubernatorial candidate Andrew Gillum over his Republican counterpart, Ron DeSantis.
But the poll, by the Florida Southern College Center for Polling and Policy Research, has a roughly 4½-point margin of error, and Gillum's lead is just over 3 points.
Gillum received just over 47 percent support, compared to DeSantis' nearly 44 percent.
"While our results show a small degree of separation between the candidates, this race is still up for grabs," said Zachary Baumann, a professor of political science at the school and the center's director.
Among other takeaways from the poll on the Governor's race:
— "Independents are breaking toward Gillum 46 to 33 percent in this sample."
— "Our survey indicates a healthy gender gap between the two candidates with Gillum polling 15 points ahead of DeSantis among women."
— "Interestingly, we see evidence that Gillum is attracting a younger base of support, with over half of respondents aged 18 to 29 and 30 to 44 indicating they plan on voting for the candidate. DeSantis holds a substantial lead among those age 45 to 64 and a smaller advantage among those 64 years old and older."
In other contests, incumbent Democratic U.S. Sen. Bill Nelson is locked in a virtual tie with GOP Gov. Rick Scott in the U.S. Senate race; Scott has a 1½-point lead over Nelson.
"While polls released over the past several weeks have shown Nelson to have a slight lead in this race, ours is showing Scott making headway and gaining a marginal advantage," Baumann said.
And "President (Donald) Trump continues to be influential in how voters evaluate candidates," he said.
"When asked how influential the President will be to their choice of candidate, 54 percent of all respondents indicate he will be extremely or very important. When asked to evaluate his performance in office, a statistical tie emerges with 48 percent strongly or somewhat approving of his job in office and 48 percent strongly or somewhat disapproving."
The poll is below. It was conducted during the evenings of Oct. 1-5 and got responses from 476 likely voters.