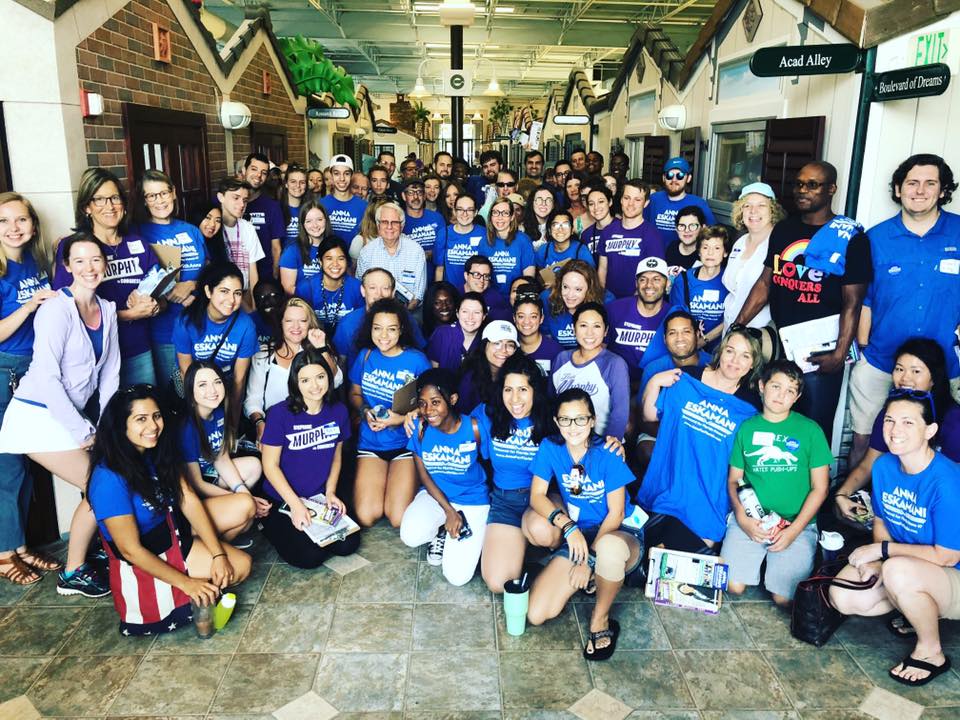 Democratic HD 47 candidate Anna Eskamani has been on the receiving end of several campaign mailers that painting her as "everything wrong in politics" over language she's used in public appearances.
On Monday, however, she parried that attack by throwing it right back at Republican rival Stockton Reeves.
"The majority of Stockton's campaign is funded by himself, the Republican Party of Florida and special interests," Eskamani said. "We should remember that my opponent's largest contributor is the same political party who slashed funding for affordable housing, stripped away resources for environmental conservation, and never expanded Medicaid.
When it comes to Reeves' campaign finances, he has indeed received the vast majority of his funds from himself, the Republican Party of Florida and the industries that Eskamani singled out, including fossil fuel companies, the sugar industry, tobacco companies, greyhound racetracks and businesses that pay employees minimum wage.
To date, Reeves' has juiced his campaign account with about $95,000 in candidate loans with nearly $49,000 of his $131,500 in fundraising coming from RPOF. Most of his other donors are corporations and political committees. He had $75,000 left to spend on Sept. 28
"It's no wonder Stockton is so focused on smearing me with superficial attacks versus actually talking about the issues that matter most to Central Floridians," Eskamani continued. "He's been bought out by special interests, and we don't need another political insider like Stockton Reeves in Tallahassee."
By comparison, Eskamani has raised nearly $373,000 in hard money as well as nearly $72,000 more for her affiliated political committee, People Power for Florida, including nearly 3,000 contributions from individuals chipping in $100 or less. As of Sept. 28, she had $82,000 banked between the two accounts.
The scorching statement comes just after Eskamani released a new campaign ad saying Florida Republicans "should be afraid" of her candidacy because she will "fight the special interests that profit from our broken system."
The Monday release also cited a recent poll from NBC and the Wall Street Journal that showed Democrats and Republicans were equally concerned about "reducing the influence of special interests and corruption in Washington."
Eskamani's campaign said it thinks voter sentiment will be consistent in that view when it comes to Tallahassee.
HD 47 covers north-central Orange County and is currently held by Republican Rep. Mike Miller, who vacated the seat to challenge Democratic U.S. Rep. Stephanie Murphy in Florida's 7th Congressional District.
The seat has a slim Democratic advantage in voter registrations and it was held by current Democratic Sen. Linda Stuart before Miller edged her out by four points in the 2014 cycle. He followed that up with a 6-point win over Democrat Beth Tuura in 2016, when the seat voted plus-11 for Democratic presidential nominee Hillary Clinton.