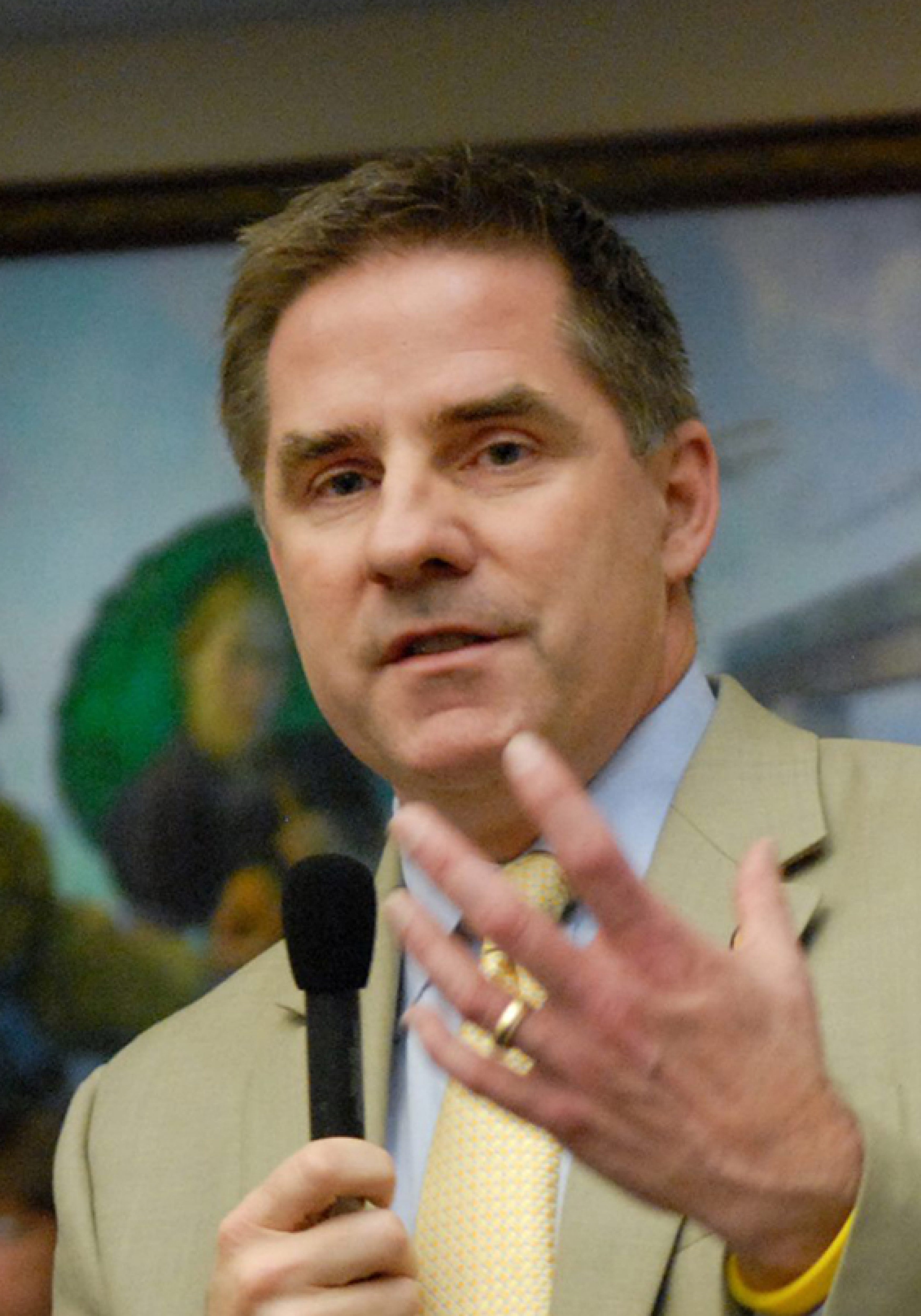 State Rep. Shawn Harrison's re-election campaign has been sending out a direct mail piece showing him alongside members of the Florida Legislative Black Caucus, and the group said Tuesday it wants to make it clear that it has not endorsed the Tampa Republican.
Topping the bullet points on the mailer is that the HD 63 Republican "stood with the Black Caucus to take out the Marshall Program from the School Safety Bill." The "Marshall Program" would have allowed teachers to carry concealed weapons on campus to fend off active shooters.
The mailer also touts the Tampa lawmaker's votes on a number of other measures supported by members of the FLBC: The Dozier School Bill, the removal of Confederate General Kirby Smith's statue from the U.S. Capitol, the creation of the Florida Slavery Memorial and his vote in favor of a special Legislative Session to review the state's "Stand Your Ground" law. Harrison was the only Republican lawmaker to vote in favor of the special session.
Despite aligning with caucus members on some issues, FLBC Chairman and state Rep. Bruce Antone, an Orlando Democrat, said the mailer could give recipients the wrong impression.
"The Florida Legislative Black Caucus is a non-partisan organization and does not endorse candidates for political office. Representative Harrison's campaign mailer, which used a photo of members of the Black Caucus standing behind him as he presented a bill, is misleading and implies he has been endorsed by the Black Caucus," Antone said.
"We ask Rep. Harrison to refrain from using photos of members of the Black Caucus in his mailers, television ads, and social media ads, if he has not obtained written permission prior to the use of photos. Furthermore, we also ask that Rep. Harrison inform his constituents that he has not been endorsed by the Black Caucus," he concluded.
While Harrison doesn't claim he's landed an endorsement, his use of that photo is similar to other campaign communications that have been called out this cycle. In neighboring HD 62, for example, Democrat Susan Valdes received a stern warning from U.S. Rep. Kathy Castor for using a photo of the two of them in a direct mail ad.
"I am disappointed that the latest communication from Susan Valdes is inconsistent with Florida law and implies my endorsement of her campaign," Castor said. "It is imperative that candidates follow the law to ensure fairness and transparency."
The law referenced in that instance and the one between FLBC and Harrison is found in Chapter 106.143(4) of the Florida Statutes.
It reads as follows: "It is unlawful for any candidate or person on behalf of a candidate to represent that any person or organization supports such candidate, unless the person or organization so represented has given specific approval in writing to the candidate to make such representation."
A violation of that rule can result in civil fees.
Harrison faces Democratic nominee Fentrice Driskell in the general election for HD 63, a perennial swing seat that Harrison for two terms.
As of Sept. 28, Harrison held a strong fundraising lead with $238,150 banked between his campaign account and his affiliated PAC, Committee for an Innovative Florida. Driskell, meanwhile, had $125,000 in her campaign account six weeks out from Election Day.
HD 63 covers part of Hillsborough County, including portions of northern Tampa and the communities of Lutz, Pebble Creek, Lake Magdalene, and Carrollwood. Democrats make up about 39 percent of the swing seat's electorate, while Republicans hold a 32 percent share.