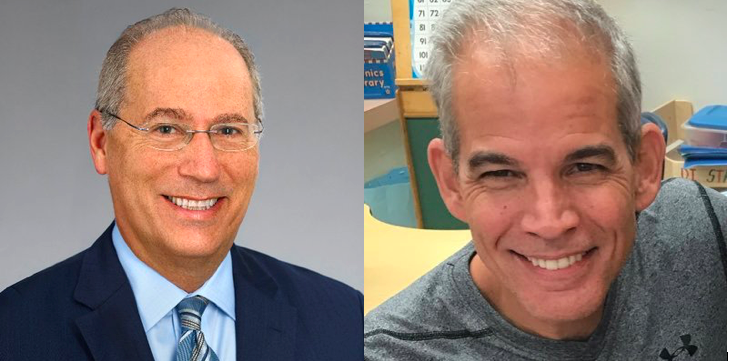 Florida Democrats chided Republican gubernatorial candidate Ron DeSantis for running negative ads against opponent Andrew Gillum as Florida faces Hurricane Michael.
Miami Beach Mayor Dan Gelber expressed shock that DeSantis would run attack ads as Panhandle residents glue themselves to TV sets for live storm updates.
"This was a knowing decision to exploit one of the most fearsome storms our state is ever going to encounter," he said.
A new attack running in North Florida has DeSantis attacking Tallahassee Mayor Gillum over an ongoing FBI investigation in the city, as reported by CNN's Ryan Nobles.
If your wondering if the storm has slowed the politics down here- the answer is no. While most campaigns have taken negative ads off in the storm zone, @RonDeSantisFL launched a new ad last night hitting @AndrewGillum on his ties to an FBI probe. #FLGov #flpol pic.twitter.com/JrO5i43OnJ

— Ryan Nobles (@ryanobles) October 10, 2018
Republican Party of Florida officials say those ads will no longer run.
"The order to take the ads down in the affected areas was made," said Meredith Beatrice, RPOF Communications Director. "Any statement to the contrary is simply wrong."
Regardless, Gelber and former Miami-Dade County Mayor Alex Penelas lambasted the decision to run ads during a conference call with reporters.
Penelas and Gelber both led Miami Beach government through hurricane threats, and said politicians should dispense with hyperpartisan attacks as communities rally together amid storms.
"There's clearly a time for politics and there's time to govern," Penelas said. "Right now, people's lives are literally at risk."
Gelber noted the FBI ads come on top of ads criticizing Gillum for Tallahassee's response to Hurricane Hermine.
Florida Politics today asked DeSantis at a Jacksonville rally about his decision to run those ads but he declined to discuss the matter.
DeSantis today elected not to hold a typical rally and instead gathered supplies to be dispersed in Michael's aftermath.
But the mayors said the actions of Gillum, who left the campaign trail to lead storm preparation in Tallahassee, stand in stark contrast to DeSantis' decision to continue campaigning.
"Ron DeSantis decided a month ago that he was going to resign from Congress," Penelas said. "He has no official role in this moment, so now he's resorting to this very dirty and partisan politics, which is unfortunate and there couldn't be a worse time."
And the men also said that response stood in contrast to Democrats, who defer to Republican Gov. Rick Scott during storm preparation and recovery.
They noted that Scott also left the campaign trail; he's the Republican nominee challenging Democratic U.S. Sen. Bill Nelson.
"I'm supporting Nelson full-throatedly," Gelber said, "but I have previously said I feel that Scott doesn't inject partisanship into these moments. And nobody should. That's what's amazing. Who does this?"
On the call, the Democrats also dismissed comparisons to a lawsuit filed by Florida Democrats to extend voter registration, or to the fact Nelson continues to send fundraising emails.
So how long should any moratorium on negative campaigning last? How long should DeSantis hold back on criticizing his opponent's record with Election Day less than a month away?
"We can't answer that question," Penelas said. "We don't know what the aftermath is going to be. We've had some storms here in South Florida where in a day or two, you're back up and running.
"But if you've got communities without power, where supplies aren't arriving, if you've got widespread damage and people are actually suffering, that's still not the time to engage."
Gelber added: "I don't know exactly the safe harbor, but I can tell you now, it hasn't been the last day or two."