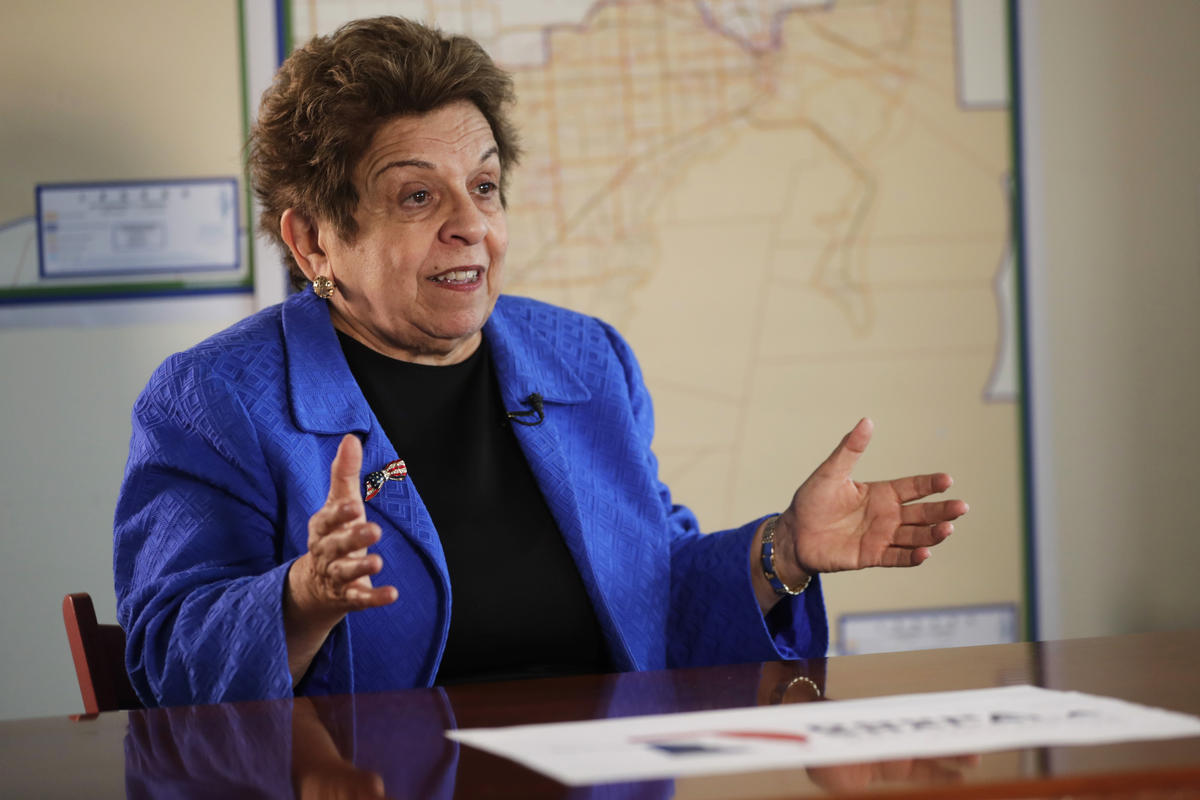 A new survey from Mason-Dixon Polling & Strategy shows Democratic candidate Donna Shalala trailing in the race for Florida's 27th Congressional District. That's according to a report from POLITICO.
The poll was conducted Oct. 1 to 6 among 625 likely voters on behalf of Telemundo 51. It showed 44 percent of voters behind Republican nominee Maria Elvira Salazar, while 42 percent supported Shalala.
Mayra Joli, the Trump-supporting third-party candidate, polled at just 1 percent.
The Democrat's deficit was well within the poll's margin of error of 4 percentage points. But it's another sign that Shalala's position in the race is not as strong as Democrats had hoped.
But Mike Hernandez, spokesperson for the Shalala campaign, took issue with the survey's findings.
"President [Donald] Trump lost this district by approximately 20 percent[age points] just two years ago," Hernandez said.
"Mason-Dixon has the President at just 3 percent underwater [in favorability ratings]. It's difficult for our campaign to accept that this is the only congressional district in the country that Trump is becoming dramatically more popular."
Hernandez also added that the poll "does not match out internal polls both in terms of what the electorate will be or voter intention."
Not surprisingly, Mason-Dixon pollster Brad Coker disagrees with those doubting the results in comments to POLITICO.
"Shalala definitely lags when you compare her with the other Democrats," Coker said.
"A big part of it is Shalala's not Hispanic, and there's a sizable Democratic Hispanic vote, particularly non-Cuban Hispanics in the district."
Shalala does lead Salazar 50 percent to 29 percent among non-Cuban Hispanics, according to the survey. But Coker argues that margin could be even larger.
And among Cuban Hispanics, Shalala is well behind. Salazar earned 69 percent of that Demographic, compared to Shalala's 15 percent. That gives Salazar a 33-point edge overall among Hispanics, 58 percent to 25 percent.
Voters of all reported Demographics showed the economy and jobs were the number one concern heading into Election Day on Nov. 6.
Democrats had planned on flipping this seat, as longtime Republican U.S. Rep. Ileana Ros-Lehtinen decided not to run for re-election. That made the contest an open one in a district that favored Hillary Clinton by nearly 20 percentage points in 2016.
But while some analysts still give Shalala an edge in the race, others now see the race as a tossup.