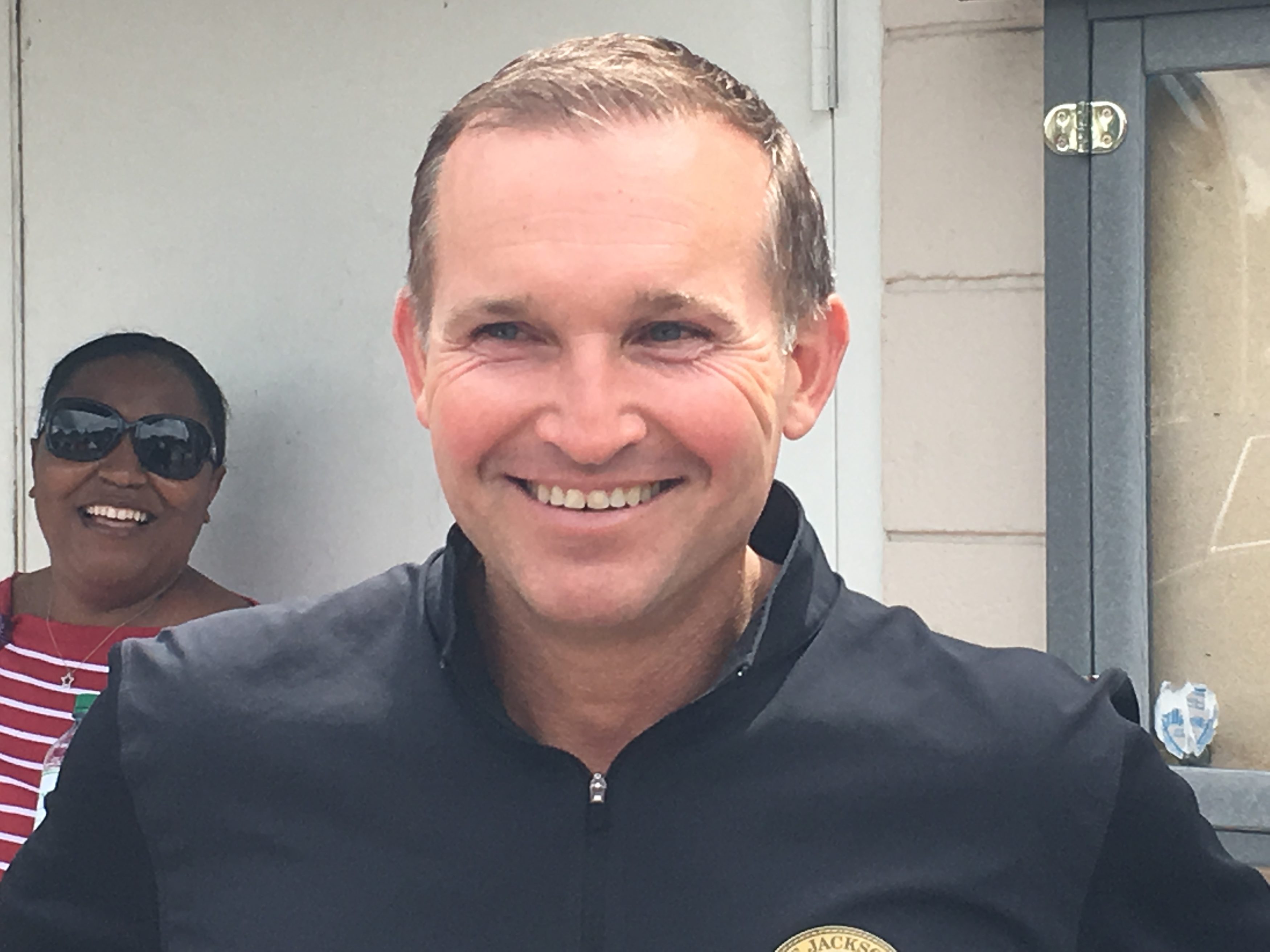 Jacksonville Mayor Lenny Curry, the best fundraiser in Northeast Florida history, delivered a statement month in September, with the second best haul of his re-election bid.
The first-term Republican raised $789,500 for his political committee (Jacksonville on the Rise), and another $26,600 for his campaign account.
Curry, a former chair of the state GOP, is now nearing $3 million on hand and $3.5 million raised, with plenty of time to raise more before the March 2019 first election (a blanket primary).
The committee has $2,415,000 on hand of the $2,928,000 it has raised. The campaign account has over $440,000 of the $455,330 raised.
The biggest checks, by and large, came from historically reliable sources.
The Petway family and its insurance company, U.S. Assure, combined for $150,000. J.B. Coxwell invested $75,000 more into the effort. The Jacksonville Kennel Club offered $50,000, as did Frederick Sontag. Jaguars owner Shad Khan, former owner Wayne Weaver, and charter school magnate Gary Chartrand donated at the $25,000 level.
Curry currently lacks much in the way of competition. His five March opponents have raised under $3,000 between them.
If no candidate finishes above 50.0001 percent, there will be a May runoff in the general election.
While Jacksonville City Councilors Anna Brosche and Garrett Dennis are both mulling runs for the office, neither has floated concrete plans. Qualifying is in January, so the two have until then for further contemplation.