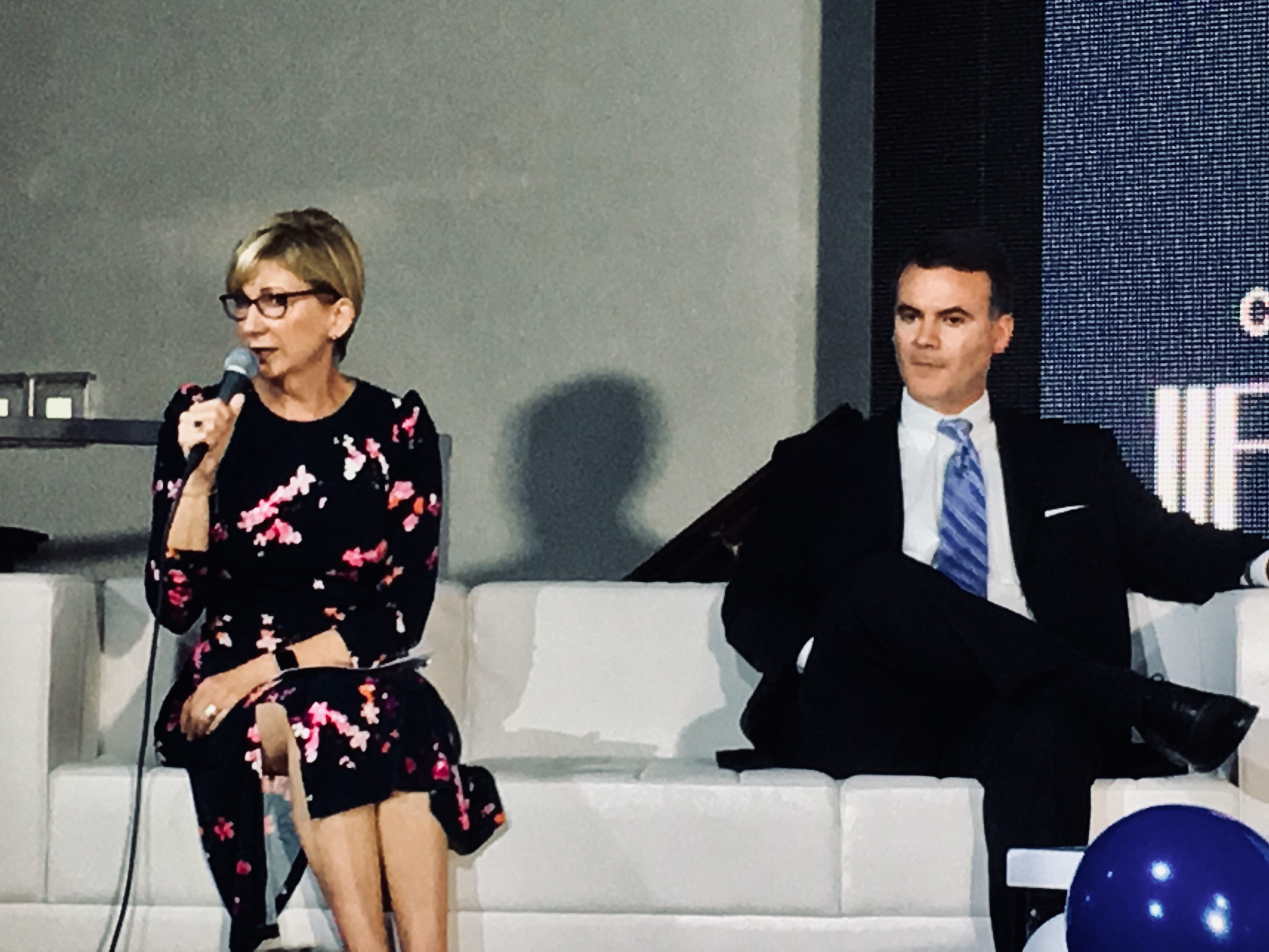 While most of Jacksonville-area state House races are settled in the primary (by dint of gerrymandering), an exception is in the one true swing district: House District 15 on the Westside.
With current Republican incumbent Jay Fant walking away this year, Democrat Tracye Polson and Republican Wyman Duggan are vying to replace him.
Each week's fundraising report has brimmed with narrative interest. This week's story: Polson is both outraising and outspending Duggan, at least through Oct. 5 (the last day of current reporting).
One check was of particular interest.
However, Democrats can't rest easy: It appears the Republican Party of Florida may spend enough on Duggan's TV buys to make up for Polson's cash edge.
Between Sept. 29 and Oct. 5, Polson brought in $16,060 to her campaign account. Of the $319,667 in hard money deposited, Polson has $35,483 on hand.
Among the major donors to the campaign account: the Florida Education Association PAC (which also gave $10,000 to the political committee), Florida Fire PAC, and ABC Liquors.
Perhaps of greatest consequence: A $1,000 check from the political committee Florida Alliance for Better Government.
That committee, chaired by former Florida Democratic Party chair and current U.S. Sugar and Florida Power and Light lobbyist Screven Watson, gave to Polson as part of a round of donations to the Democratic Party and a political committee associated with Democratic CFO hopeful Jeremy Ring.
The interesting part of the donation to Polson and other Democrats was that it was delivered the same month the committee got $75,000 of seed money from Floridians for a Stronger Democracy, That committee is chaired by Ryan Tyson of the traditionally Republican-leaning Associated Industries of Florida.
In addition to the nearly $36,000 in the campaign account, Polson has nearly $64,000 in the committee cash box. Polson has been spending heavily on television, running a second ad this week spotlighting Republican Duggan's career as a lobbyist. With the ability and willingness to self-finance, Polson will undoubtedly be spending until the end.
And she will have to spend that $100,000 to keep pace with establishment favorite Wyman Duggan, who rode a raft of endorsements and multiple ads featuring Jacksonville Mayor Lenny Curry to a win with 40 percent of the vote in a three-way primary.
Over the past three weeks, Duggan has brought in $76,500 in hard money, pushing him near parity with $85,000 on hand.
Between Sept. 29 and Oct. 5, Duggan raised $10,850 to his campaign account, bringing that total to nearly $67,000 on hand.
Duggan also has roughly $18,000 in his political committee, though with no donations in the latest reporting period.
Of the new money raised, $600 came from ZIP codes in HD 15. Among the donors from outside the district: the Florida Fruit and Vegetable Association, the Realtors PAC, and Gulf Coast Health Care, a nursing home in Pensacola.
Already, Duggan has benefited from over $100,000 air support from the Republican Party of Florida, which has funded attack ads, including a bristling spot associating Polson with drum circles, flag burners, and other elements of The Resistance.
The district has a slight Democratic registration edge, and that's reflected in the polls we have heard about.
An internal Polson poll from SEA Polling and Strategic Design a couple of weeks back showed Duggan up two points (41-39) in what Democrats see as a swing district. There are polls, we are told by Republican operatives not aligned with Duggan, that also have Polson up.
The seat did go for Donald Trump two years ago, though Democrats haven't fielded a candidate in HD 15 since it was redrawn ahead of the 2012 elections, so its lean in down-ballot races hasn't been tested.