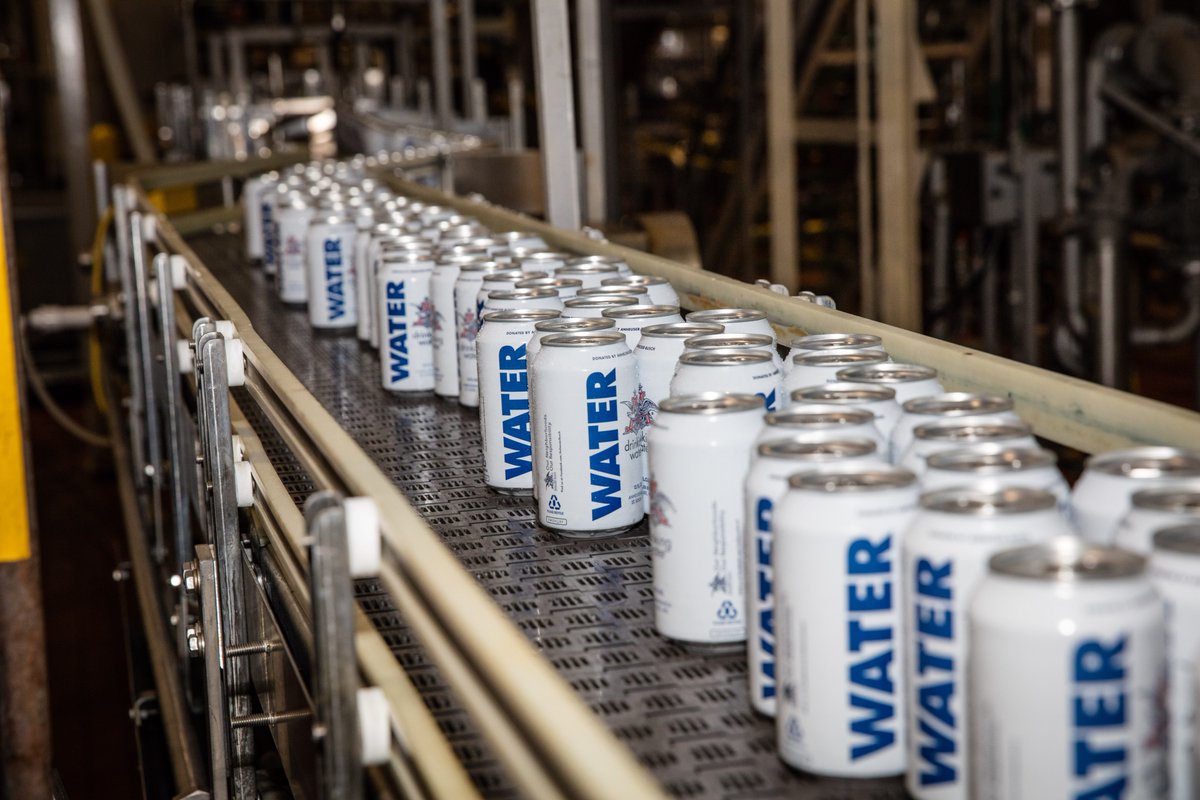 Tri-Eagle Sales, a leading beverage wholesaler in North and North-Central Florida, will offer cans of water from 10:00 a.m. to 1:00 p.m. on Saturday.
The beer distributor intends to help community members who've been affected by Hurricane Michael. In Gadsden County, where Tri-Eagle is located, the storm killed at least four, and mandatory curfews remain in effect, according to local officials.
Tri-Eagle expects to deliver more than 2,000 cases of canned water, which are currently being delivered from the Anheuser-Busch brewery in Cartersville, Georgia. The beer wholesaler says it is "coordinating with the local branch of the American Red Cross, Emergency Operations Center, Florida Department of Law Enforcement and the Franklin County Sheriff's Office to have emergency cans of drinking water available at other locations."
Through a partnership formed with the American Red Cross, Anheuser-Busch has provided 79 million emergency cans to areas affected by natural disasters in the past 30 years.
Tri-Eagle, an Anheuser-Busch distributor, boasts more than 200 employees, who service 14 counties from locations in Ocala and Midway. The Saturday water event will take place at the Midway location, 545 River Birch Rd.