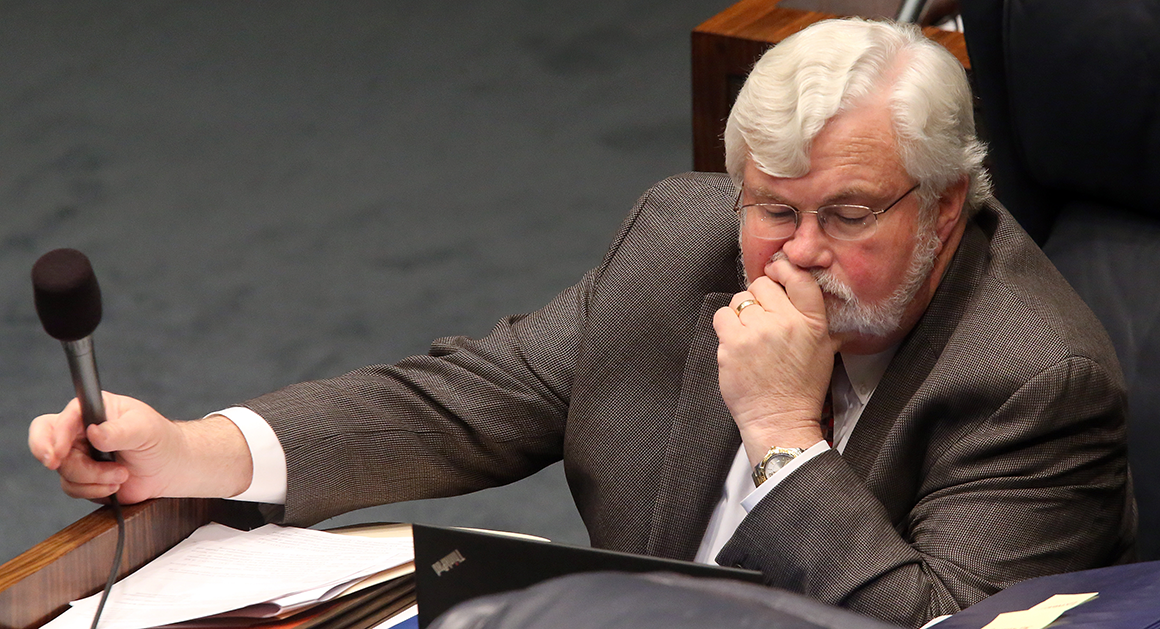 A federal judge has set a hearing for next Tuesday in the state Senate's lawsuit to put an end to an Equal Employment Opportunity Commission (EEOC) investigation into a top aide's sexual harassment and retaliation claims.
Rachel Perrin Rogers, chief assistant to Senate Republican Leader and future Senate President Wilton Simpson, says former Sen. Jack Latvala repeatedly groped her and made unwelcome comments about her body over a four-year period.
The Senate's legal complaint, filled earlier this month, counters that "the ongoing EEOC action violates the Florida Senate's sovereign and constitutional rights," including "violat(ing) the Senate's sovereign immunity."
The EEOC enforces federal laws prohibiting employment discrimination. The Senate is first seeking a "temporary restraining order or preliminary injunction" to suspend that inquiry.
But Senior U.S. District Judge Robert Hinkle faulted the Senate's lawyers for not giving any notice of that request to Perrin Rogers herself.
"The Senate should take note (that) the likelihood that preliminary relief will be granted without giving Ms. Perrin Rogers notice and an opportunity to be heard is low," he wrote Monday.
The hearing next Tuesday is for "only matters of timing and procedure, not matters of substance, (and) the conference will be conducted entirely by telephone," Hinkle wrote.
He said "attorneys for all parties must confer … in a good faith effort to reach agreement on the scheduling of a hearing on the motion for a temporary restraining order or preliminary injunction and on other procedural and substantive issues."
Perrin Rogers first lodged harassment allegations last year against Latvala, the once-powerful Senate Appropriations Committee chair and Republican gubernatorial candidate from Clearwater.
An internal Senate investigation led to a special master's report finding probable cause to support the allegations. Latvala resigned Dec. 19. A separate criminal probe ended in July without any charges being brought.
Perrin Rogers since filed a complaint with the EEOC, saying she was the victim of discrimination and retaliation after she came forward. Her case has been assigned to EEOC Administrative Law Judge Alexander Fernandez.
__
Updated 2 p.m. — Holland & Knight attorney Tara Price, outside counsel for the Senate, told the court Tuesday her client "did not name Ms. Perrin Rogers as a defendant out of respect for and as a courtesy to her.
"(The Senate) did not think it appropriate — and indeed, thought it would be heavy handed and inappropriate — to seek … relief against Ms. Perrin Rogers as a private citizen …
"However, (the Senate) has no objection to Ms. Perrin Rogers appearing before the court and participating in this action in whatever manner the court deems appropriate … Also, (the Senate) has already taken steps to alert" all of the defendants in the case, Price said.
__
Orlando correspondent Scott Powers, Tallahassee correspondent Danny McAuliffe, and Senior Editor Jim Rosica contributed to this post.