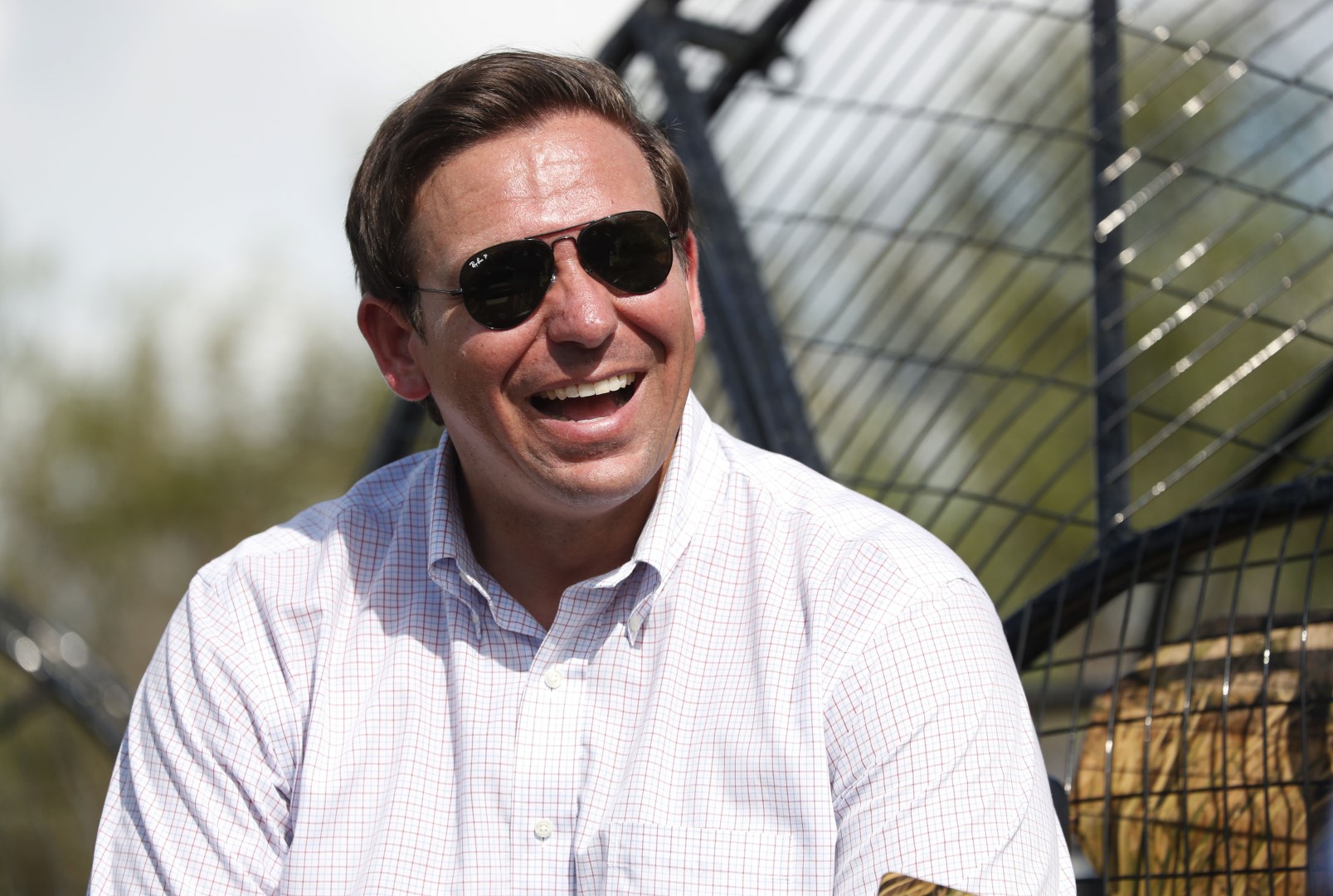 Republican gubernatorial nominee Ron DeSantis burnished his environmental credentials Tuesday, scoring an endorsement from the Everglades Trust.
At the same time, another enviro group accused him of trying to "greenwash himself."
The Trust already had endorsed him in the primary over Adam Putnam, who they characterized as a pay-to-play agent of the sugar industry.
In contrast, DeSantis voted against sugar subsidies in Congress, and was targeted by millions of dollars of negative ads funded by the industry.
Everglades Trust Executive Director Kimberly Mitchell offered an extended statement of support for DeSantis, whom she characterized as a "hero" in the fight against "Big Sugar."
"The tragic symptoms of a fatally-flawed water management system, kept broken to appease the sugar industry, are on full display for the world to see. Dead sea life and closed beaches on both coasts of Florida cannot be Florida's new normal. And the days of the Everglades serving as a mere bullet point in an environmental platform should be over.
"The Everglades and coastal estuaries couldn't care less about partisan politics, so the Trust doesn't. They are in desperate need of a hero – and they found one in Ron DeSantis," Mitchell said.
According to Mitchell, DeSantis "has a track record of standing up to an industry that is physically and politically blocking the reconnection of Lake Okeechobee to the Everglades – Big Sugar.
"Floridians have had enough of rhetoric and broken promises from our politicians. 'I will stand up to the special interests,' is what we're told in an election year. Well, we now have a politician who has actually walked the walk and for the millions who depend on a healthy Everglades, and all the critters who call them home, it could not come soon enough," Mitchell said.
The Everglades Trust endorsed Gwen Graham in the Democratic primary.
What's clear: Gillum couldn't make the sale once he got the nomination. And DeSantis had already closed the deal.
The Ponte Vedra Beach Republican doesn't have unanimous environmentalist support, however.
Florida Conservation Voters noted that "DeSantis has a lifetime environmental score of 2 percent from the League of Conservation Voters (and) that number speaks for itself."
"On every environmental issue, from protecting our waters and wetlands to acting on climate, he sides with polluters over people every time. Floridians shouldn't be fooled by these recent attempts to greenwash himself. He can't run away from his votes."