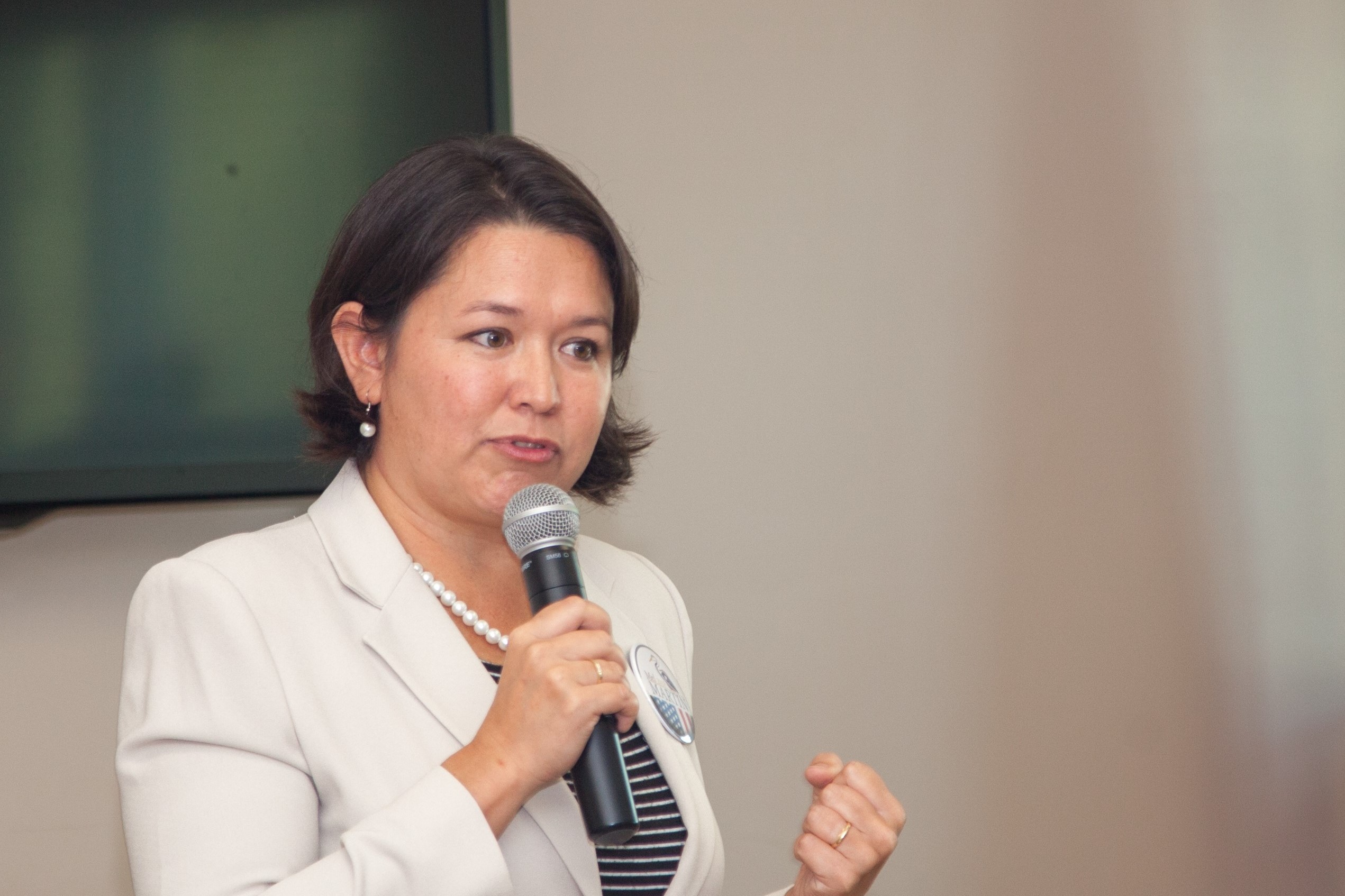 Democratic state Senate candidate Mel Martin issued a demand to debate new Republican opponent Tommy Wright in the race to succeed the late Dorothy Hukill.
"The voters of Senate District 14 are long overdue a debate on the issues that affect their families and communities," Martin said. "They deserve to hear from both of us on health care, education, economic development and the Indian River Lagoon for starters."
Martin initially challenged Hukill for re-election this year, but health problems largely kept Hukill from the trail.
In late September, Hukill announced an aggressive recurrence of cancer, and that she had to withdraw from the campaign to enter hospice care. Days later, she died.
Last week, Republican leaders named Wright as Hukill's replacement nominee. The New Smyrna Beach businessman and longtime Republican activist provided financial support to the party in Volusia County for years.
"I am a self-made businessman, I have no one that I owe or am beholden to," Wright wrote in a submission to Republican leaders.
"Through hard work, I have been blessed with business success, and I know firsthand what it takes to run a business, make payroll, live within a budget and make the tough decisions that come with running a business."
Hukill's name still appears on the ballot, but votes cast for her will now count for Wright.
So far, Wright has yet to face Martin in any sort of public forum.
Indeed, Martin said many organizations attempting to set up debates couldn't get a return call. But she says negative advertising already started popping up against her in the election.
Martin won't return that in kind she said (though she did say in an interview with Florida Politics that Wright's selection seemed like "a business decision" by Republicans).
"I'd like us all to raise the bar of public expectations in the marketplace of ideas and restore civility and humility in our search for truth," she said.
"As debates are the best, most American way for folks in District 14 to learn about us and our respective ideas, I hope Mr. Wright will find time to oblige."