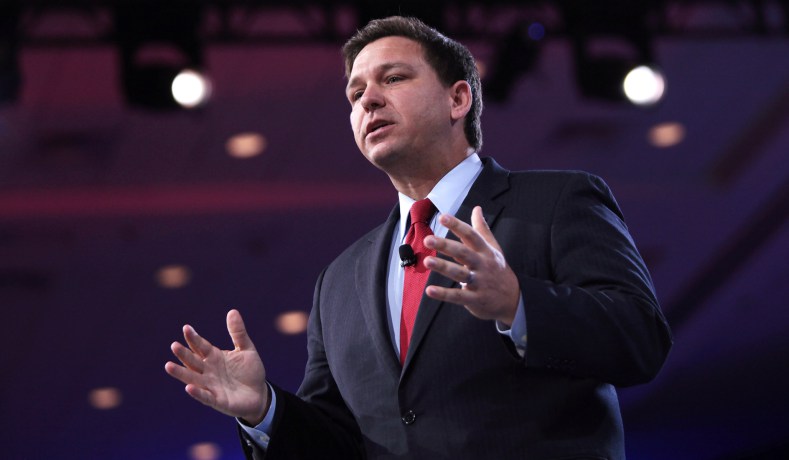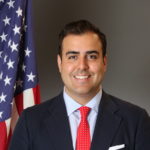 I first met Ron DeSantis a couple of years ago in his Washington office during a meeting to discuss legislation to reform the Department of Veterans Affairs. Most of the meetings our group had that day were with staff members, but Rep. DeSantis took time out of his schedule to meet with us face to face.
He listened to each of the veterans in the room as they shared their personal stories. He understood, as only another veteran can, the issues faced by the veteran advocates he met that day, and he vowed to support efforts to bring much-needed accountability to an embattled VA system.
The military and veteran communities are vibrant and important parts of Florida's economic and civic life. Our state has more than 20 military installations, including four unified commands and the nation's third largest veteran population. As a member of this distinguished population, DeSantis has built a reputation as a proven leader and dedicated champion for veterans across the state. From how (and when) they get health care, to working to remove bad actors from the VA, DeSantis has been a strong voice for veterans in Washington.
As the representative of the 6th Congressional District, DeSantis consistently supported expanding health care options for veterans, to ensure they aren't forced into or trapped in failing VA hospitals. Early on, he understood the Veterans Choice Program was failing veterans, and he outlined more viable alternatives.
To make sure veterans can get the care they deserve, when and where they need it, he supported the VA MISSION Act. This critical new law stabilizes the Veterans Choice Program so no veteran falls through the cracks, phases it out after a year, and replaces it with a more accessible community care program. Signed into law earlier this year, the measure includes provisions like those DeSantis championed years earlier.
Additionally, in light of scandals showing the VA routinely overprescribed medication, DeSantis embraced alternative forms of treatment designed to mitigate medication-dependency issues, including an innovative public-private partnership to test the use of service dogs to treat PTSD.
DeSantis also co-sponsored multiple measures designed to make it easier to hold VA employees accountable when they engage in misconduct, and to ensure bad actors aren't able to provide substandard care to veterans. He voted for the VA Accountability and Whistleblower Protection Act, signed into law by President Donald Trump in 2017, which brought a fundamental change to the VA — putting veterans first, not the bureaucracy.
Ron DeSantis understands firsthand the sacrifice and service of Florida's 1.5 million veterans. He is an Iraq War veteran who honorably served in the U.S. Navy as a judge advocate at Guantánamo Bay and alongside Navy SEALs in Fallujah. He served six years on active duty and continues to serve as a lieutenant commander in the U.S. Navy Reserve.
On Election Day, I urge my fellow Florida veterans and military families to support Ron DeSantis for governor. We will be well-served in Tallahassee, as we have been in Washington, by this proven leader and unwavering champion.
 ___
Diego Echeverri is a U.S. Army veteran who served in Afghanistan with the 10th Mountain Division. He is an adviser to Concerned Veterans for America Action in Florida.