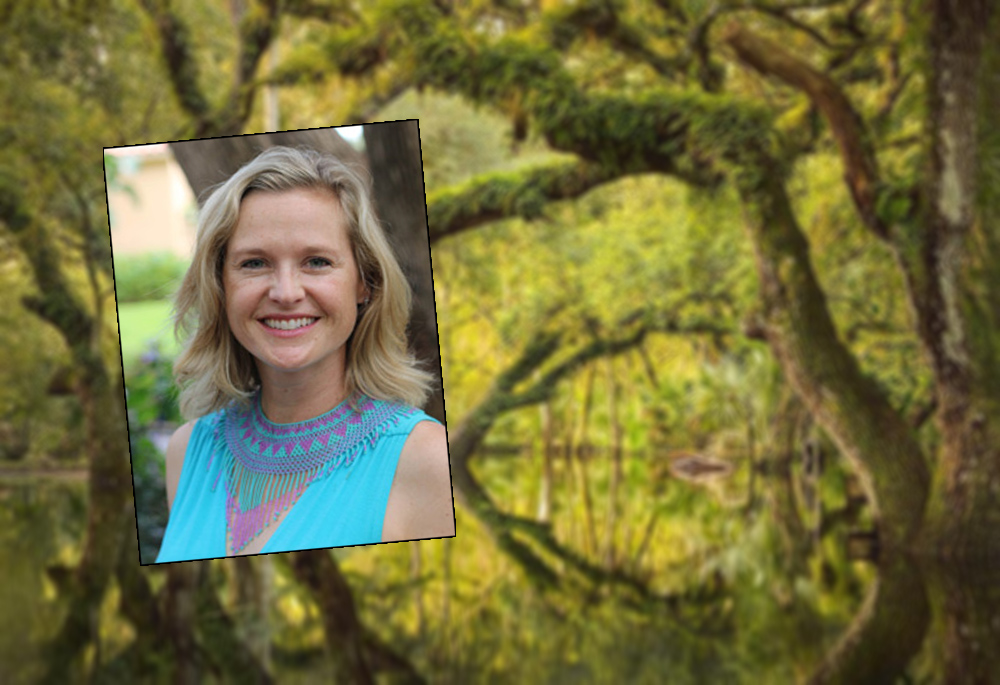 Lindsay Cross launched a new television ad this past weekend highlighting her experience as an "environmental scientist and problem solver, not a politician."
Cross is running against incumbent Jeff Brandes for the Senate District 24 seat covering parts of St. Petersburg, Pinellas Park and St. Pete Beach.
"As executive director of the Florida Wildlife Corridor, I fought for our water supply and our environment. Now I'm ready to fight for you to make sure we have great public schools, access to affordable health care a clean environment and a strong economy because what we don't need is more red tide and empty promises," the 30-second ad says.
It ends with Cross's catchphrase: "It's time to put a scientist in the Senate."
The ad comes with a little more than two weeks before the Nov. 6 election, and as Floridians are already returning vote-by-mail ballots.
Despite a giant fundraising gap between Cross and Brandes, the campaigning in that race has been hot.
The Republican Senatorial Campaign Committee launched a website and accompanying television ad blasting Cross for her "radical progressive agenda" and tying her to U.S. House Minority Leader Nancy Pelosi and Florida Democratic gubernatorial candidate Andrew Gillum.
The website and ad, which have the same imagery, say the "radicals" support open borders, higher taxes and government-run health care.
Cross has not released specifics on how to implement or fund improved health care access, but it is one of her campaign priorities. She also has not weighed in on the idea of "sanctuary cities," what the GOP calls municipalities that don't directly enforce federal immigration laws.
The GOP senatorial committee ad also does not offer a citation for its higher taxes claim, but notes it would be $1 billion. Cross supports Gillum, who proposed a $1 billion education package to improve public education and increase new teacher pay to $50,000 a year by raising corporate income taxes.
Meanwhile, Cross is asking voters to support other Democratic state candidates with science backgrounds this election:
— Annisa Karim, a wildlife ecologist running in Senate District 28; 
— Melissa 'Mel' Martin, a U.S. Naval Academy graduate who majored in ocean engineering running in Senate District 14; 
— Jennifer Boddicker, a microbiologist campaigning for House District 80; and
— Parisima Taeb, a physician running for the House District 78 seat.
In a news release, Cross said the coalition "will craft legislation to reinstate rigorous monitoring and enforcement of evidence-based standards to fight red tide [and] blue-green algae blooms that threaten Florida's coasts and waterways."
"Let's bring science back to state government," Cross said. "For too long, Gov. Rick Scott and Republican lawmakers have ignored basic scientific principles, and now Florida is paying for it. It's time to elect leaders who know what they're doing."
Democrats are campaigning heavily this election cycle on creating policies and funding priorities to mitigate red tide and blue-green algae blooms as red tide continues to plague Florida's Gulf Coast, including Pinellas County beaches.
Republicans reject claims that the bloom is their fault, correctly noting red tide is a natural phenomenon that happens nearly every year and has been documented as far back as the 1840s.
Scientists agree red tide is naturally occurring, but also say it might be intensified by bad environmental policy and related runoff.
Scott's office defends his environmental policies and points to millions of dollars directed at research and mitigation and relief funding to combat red tide.